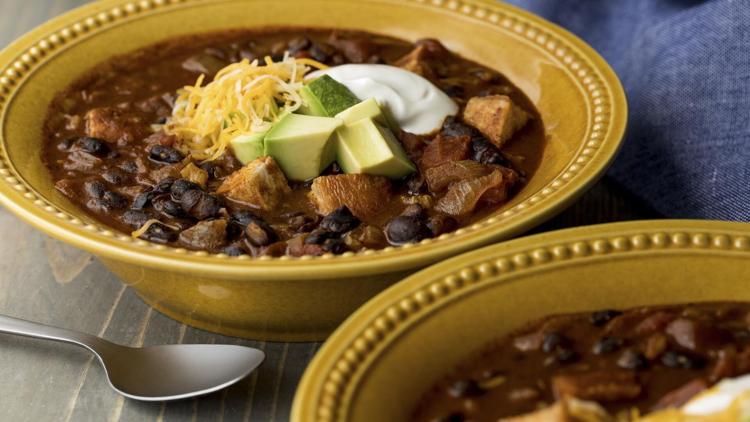 No matter what part of the country you are in, chili makes for a warm and hearty dish for your family to enjoy on a chilly winter night. Sometimes regional chili styles contain no beans, while some variations are made with chicken or pork. But this simple, satisfying recipe features turkey.
1 tablespoon vegetable oil
1/2 cup chopped onion
1/2 cup chopped celery
1 can (15 ounces) black beans, drained and rinsed
1 can (14 1/2 ounces) diced tomatoes, undrained
2/3 cups water
1 package McCormick Chili Seasoning Mix
2 cups chopped cooked turkey (or chopped cooked chicken)
Heat oil in large skillet on medium-high heat.
Add onion and celery; cook and stir 3 to 5 minutes or until vegetables are tender-crisp.
Stir in beans, tomatoes, water and seasoning mix.
Reduce heat to low; simmer 5 minutes, stirring occasionally.
Serve with desired toppings.
Satisfy your cravings
With our weekly newsletter packed with the latest in everything food.