Star of TV's "Thyme for Sharing with Lara Lyn Carter" and author of "Skinny Southern," Lara Lyn Carter was cooking with her grandmother before she was tall enough to see over the kitchen counter. Through years of exploring Southern cuisine, history and lifestyles, she has become Georgia's go-to authority on Southern entertaining, and her numerous cookbooks continue to win over large audiences. In recent years, Carter has turned her attention to clean, healthy cooking including a commitment to gluten-free and refined-sugar-free cuisine. 
---
Cajun Potato Salad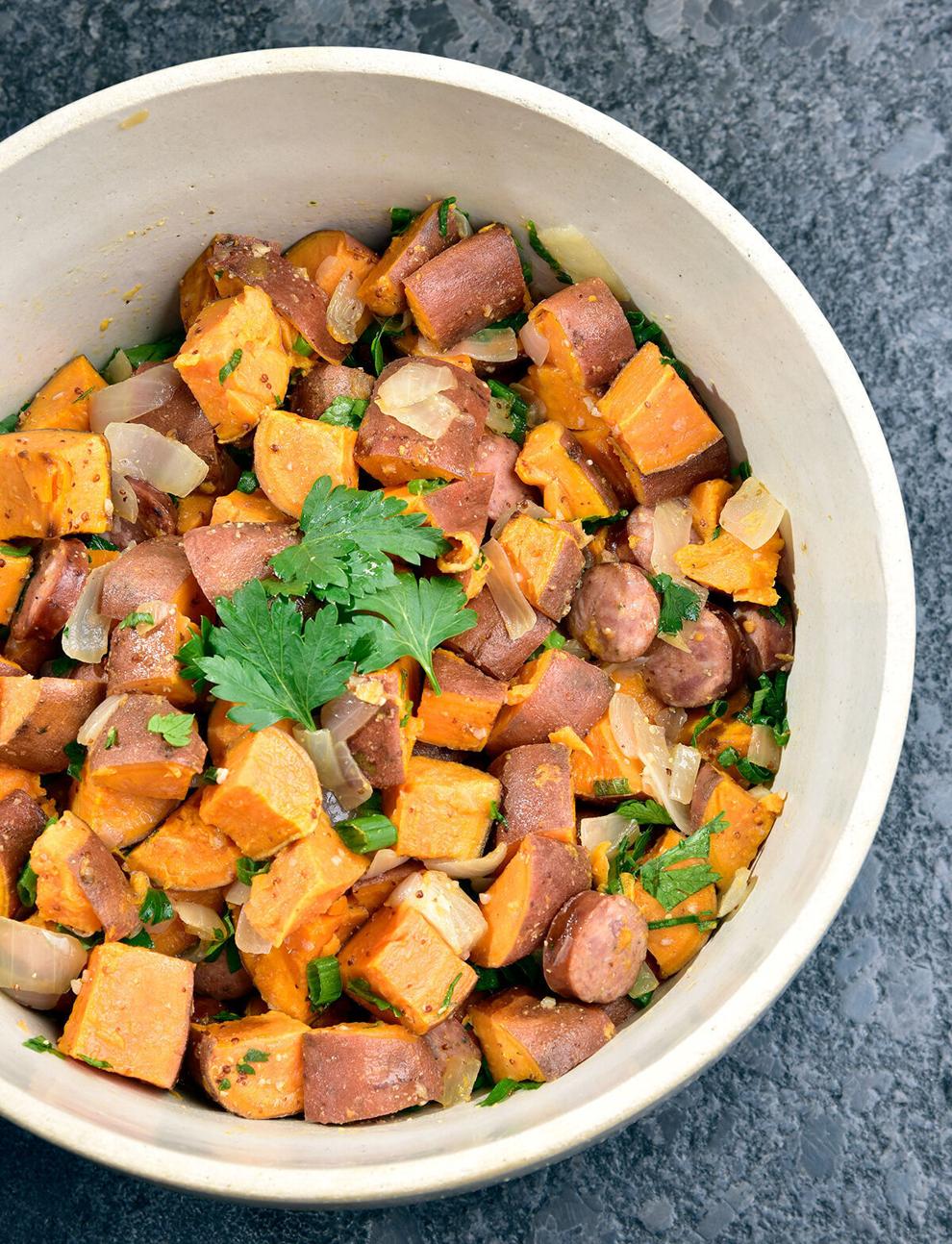 nonstick cooking spray
2 lbs peeled sweet potatoes, cut into 1-inch cubes
2 garlic cloves, minced
6 Tbsp apple cider vinegar
¼ cup extra-virgin olive oil
1 Tbsp Creole-style mustard
½ tsp cayenne pepper
½ tsp salt
12 oz pre-cooked Cajun-style sausage, cut crosswise into ¾-inch pieces
½ cup chopped sweet onion (preferably Vidalia)
½ cup chopped green onions
¼ cup chopped fresh parsley leaves
Preheat oven to 400°F. Spray large rimmed baking pan with nonstick cooking spray. Spread potatoes evenly in pan; spray potatoes with nonstick cooking spray. Roast 35 minutes or until tender.
Meanwhile, in small bowl, with whisk or fork, stir together garlic, vinegar, oil, mustard, cayenne pepper and salt until well blended; set aside.
In large skillet over medium heat, cook sausage and sweet onion 6 to 8 minutes or until onion is tender and sausage browns, stirring occasionally. Add potatoes and oil mixture to skillet and stir until well combined. Remove skillet from heat; stir in green onions and parsley and toss to combine. Serve warm.