What makes this simple pork loin recipe stand out is the crust on top, says Chef Don Davis, head chef and kitchen manager at Hotel Mead and Conference Center in Wisconsin Rapids, Wisconsin. A mixture of sugar and cranberries caramelizes into a crust while the mustard underneath seasons the meat.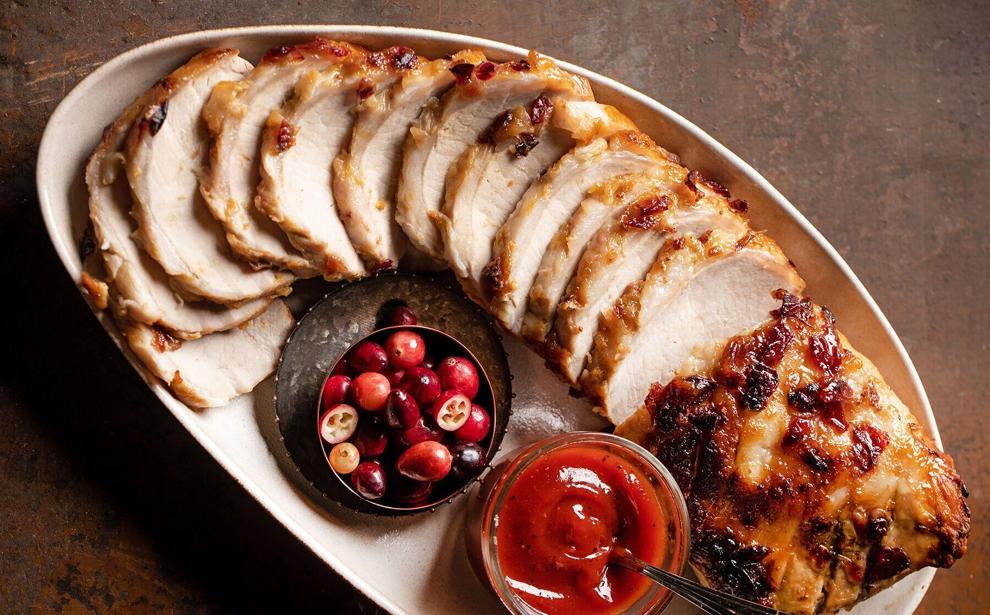 ---
Cranberry-Crusted Pork Loin
1 ½ cup fresh cranberries
3 lb boneless pork loin
5 Tbsp Dijon mustard
6 Tbsp light or dark brown sugar
In a 2-quart saucepan, bring 3 cups of water to a boil. Add cranberries and cook until softened and blistered, 3 to 5 minutes. Drain cranberries and set aside to cool.
Using a sharp knife, score fat cap on top of pork loin, cutting a grid of incisions. Rub Dijon mustard all over top of loin.
In a small bowl, stir together brown sugar and cooked cranberries. Press brown sugar and cranberry mixture onto top of pork loin, covering mustard.
Place pork loin on a sheet pan or in a shallow baking dish and bake for 11 minutes per pound (approximately 35 minutes) or until pork loin's internal temperature has reached 145°F to 150°F.