Check out some ways to reduce your anxiety around the presidential election, see how to minimize the risk of coronavirus while trick-or-treati…
As the fall surge continues, the United States has reported its second highest day of new Covid-19 cases, according to data from Johns Hopkins…
As the fall surge continues, the United States has reported its second highest day of new Covid-19 cases, according to data from Johns Hopkins…
The first COVID-19 death in McLennan County came March 31 and hit close to home for many in addition to family and close friends because the 4…
Illinois Department of Public Health Director Dr. Ngozi Ezike fought back tears while sharing statistics about the state, where the Coronaviru…
As the United States records it's highest single day total for new Covid-19 cases, infectious disease expert Michael Osterholm warns that the …
Dr. Anthony Fauci has been reluctant to support a federal mask mandate.
Dr. Anthony Fauci discusses Joe Biden's proposal to mandate masks in order to combat the coronavirus.
Dr. Deborah Birx, who is on the White House coronavirus task force, says that indoor gatherings as the weather gets colder are driving the rec…
Shortly after Kathy Jones relocated to California, the retired professor decided she needed to learn to speak Spanish.
CNN's Brian Todd reports that there are more than 70,000 cases across the country Thursday, the highest daily count in months.
A Biden campaign ad out this month attacks President Donald Trump for pushing to slash Medicare benefits. A campaign spokesperson said the cla…
For the longest time in this pandemic, coronavirus had infected and killed more African Americans in Mississippi than White people, which expe…
Secretary of Health and Human Services Alex Azar said Americans need to realize the gravity of the novel coronavirus pandemic ahead of the col…
President Donald Trump was off the mark when he said Vice President Joe Biden's health plan -- which includes a public options -- will termina…
Trump claims the U.S. is "rounding the corner" on COVID, while Biden predicts a "dark winter." On another front, Trump warns Biden's health ca…
KHN and California Healthline staff made the rounds on national and local media this week to discuss their stories. Here's a collection of the…
Thursday was the first day with more than 70,000 new US Covid-19 cases in three months, and the hospitalization rate is soaring, new data reveal.
With more than two dozen states reporting rising Covid-19 infections, new reports from leading health officials show a worsening of the pandem…
The US reported more than 80,000 new coronavirus infections Friday -- the highest daily case number since the pandemic began.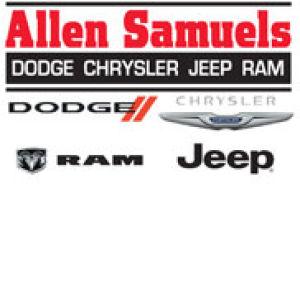 Allen Samuels Chrysler Dodge Jeep Ram l Waco TX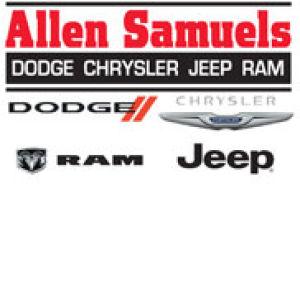 Allen Samuels Chrysler Dodge Jeep Ram l Waco TX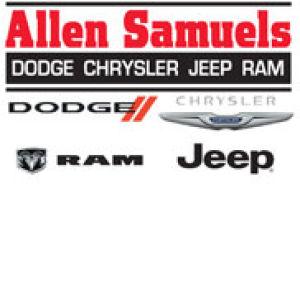 Allen Samuels Chrysler Dodge Jeep Ram l Waco TX
An overflow medical facility set up at the Wisconsin State Fair Park in the Milwaukee suburb of West Allis received its first patient as the n…
COVID-19 is straining police resources on mental health calls, while local organizations are trying to create a new system that stops crises b…
Much like President Barack Obama, a President Biden could find his health policies initially sidelined by economic issues — in his case, cause…
The US reported more than 1,100 new Covid-19 deaths on Wednesday -- the highest daily toll recorded in more than a month.
There is a "building distrust" in public health agencies as the coronavirus pandemic resurges in large parts of the United States, said Dr. An…
In the predawn hours of a recent Tuesday morning in a suburban Salt Lake City hospital, Laurie Terry's doctor made a disturbing discovery: Uta…