Coronavirus task force coordinator Dr. Deborah Birx warned nine US cities to take steps to mitigate the spread of covoronavirus while an influ…
In late June, Arizona was confronting a dramatic rise in Covid-19 cases, forcing officials to reimpose a slew of coronavirus restrictions abou…
During an episode of "The Michelle Obama Podcast," the former first lady revealed watching the current administration has contributed to her h…
President Donald Trump keeps promising a comprehensive plan to replace the Affordable Care Act. And he keeps not delivering. Meanwhile, member…
Ohio Gov. Mike DeWine (R) announced that he has tested positive for coronavirus shortly before he was scheduled to meet with President Donald …
Ohio Gov. Mike DeWine announced on Thursday that he has tested positive for coronavirus.
Like in Beirut, ammonium nitrate was a main ingredient in several other major explosions around the world in recent years.
The report, released Thursday, is not the first to find such chemicals in food packaging. See which companies' packaging likely contain PFAS.
Former First Lady Michelle Obama says she's suffering from a "low-grade depression." The reasons? The pandemic, race relations in the US and t…
A desperate search for survivors is underway after the deadly blast at the port in Beirut, which left the city devastated. Several port offici…
Dr. Anthony Fauci tells CNN's John Berman that he agrees with Dr. Deborah Birx's warning about rising coronavirus positivity rates in nine US …
The United States has what it takes to get Covid-19 case levels down to more manageable levels by Election Day in November if it uses masks an…
Researchers behind an influential model are projecting that the US death toll from coronavirus could reach nearly 300,000 by December 1 -- but…
Deadly explosions involving ammonium nitrate:
The new scientific statement, published Wednesday in the AHA journal Circulation, examined existing research on the connection between cannabi…
As McLennan County announced two more deaths attributed to COVID-19 Wednesday, local health officials encouraged households with family member…
Dr. Anthony Fauci said Wednesday that the United States has suffered "as much or worse than anyone" from the coronavirus pandemic, a sentiment…
New information was presented Wednesday from local leaders about COVID-19 in the Waco-McLennan County area.
Missouri is the sixth state to use a ballot initiative to extend Medicaid eligibility. Most of the remaining states that have not expanded Med…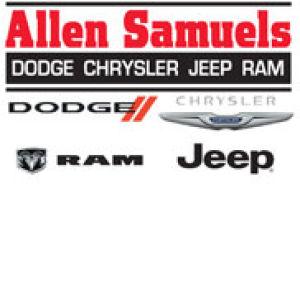 Allen Samuels Chrysler Dodge Jeep Ram l Waco TX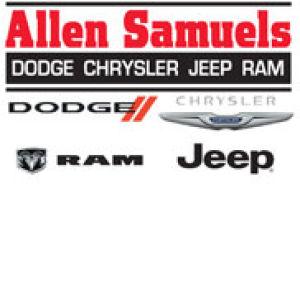 Allen Samuels Chrysler Dodge Jeep Ram l Waco TX
Dr. Anthony Fauci tells CNN's Dr. Sanjay Gupta that he has had to get security protection after his family received threats and harassment.
Stacey Nagy's husband, David, died two weeks ago from coronavirus complications. She grieved the loss of her longtime love. And then she fumed.
Covid-19 rates are significantly higher among minority children and those from lower socioeconomic backgrounds, according to a new study.
Waco city leaders who fired Brenda Gray as public health director last month cited a series of leadership failures during this year's COVID-19…
Stacey Nagy told CNN's Erin Burnett she wrote an obituary for her husband's coronavirus death where she blamed President Trump, Texas Gov. Abb…
CNN's Erica Hill reports that Covid-19 related deaths are on the rise in 27 states as President Donald Trump continues to claim the virus is u…
The price the world has already paid for the Covid-19 pandemic is eyewatering: massive loss of life, long-term health concerns for survivors, …