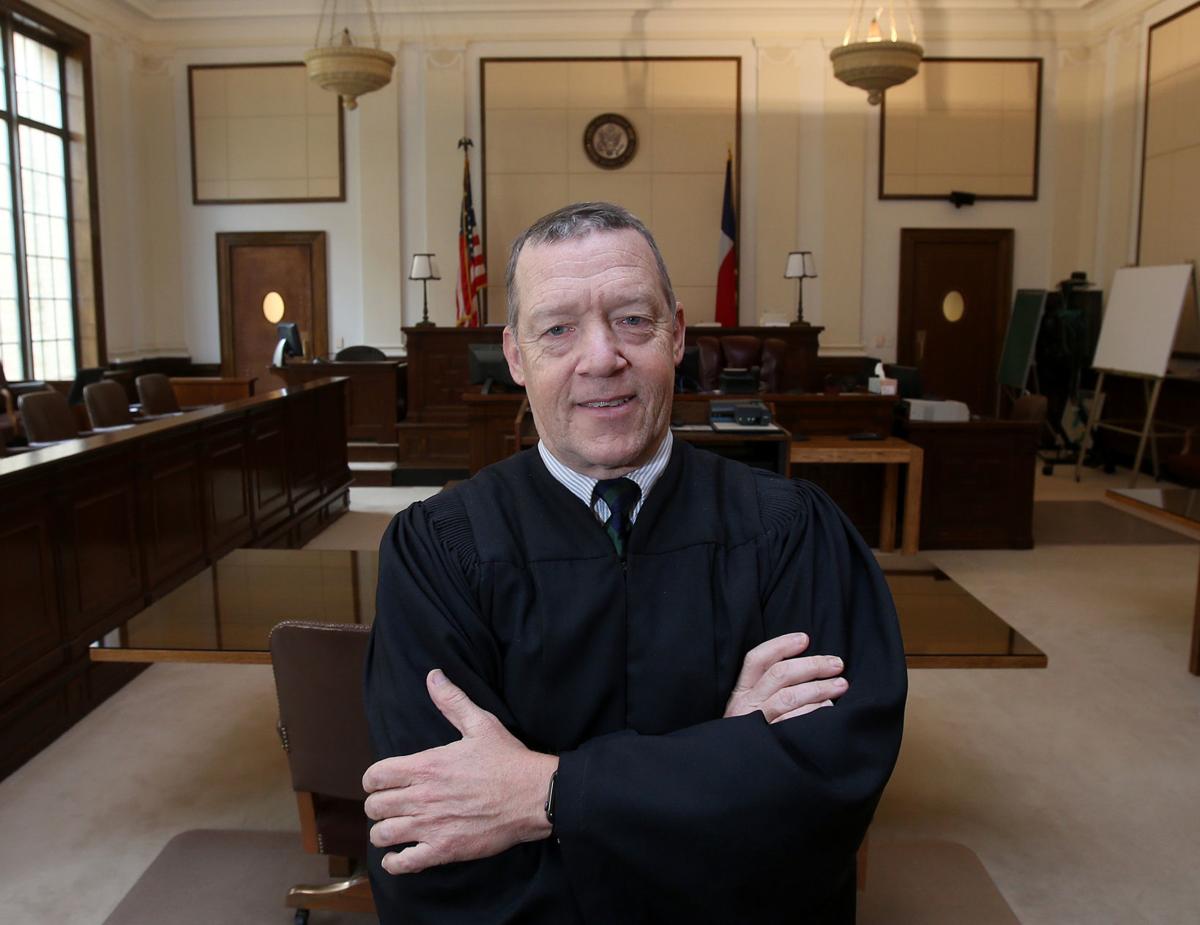 The appointment of Waco's new federal judge, a U.S. Supreme Court ruling that narrows the venue for patent cases and Waco's home in the federal Western District of Texas have combined into a perfect storm that could drastically alter Waco's legal landscape.
U.S. District Judge Alan Albright, appointed by President Donald Trump to serve as judge of Waco's federal court, is a former federal magistrate who spent more than 20 years specializing in intellectual property law, which includes patents, trademarks, copyrights and trade secrets.
He has let it be known in no uncertain terms that he would like his Waco courtroom to become a hub for IP cases, a very specialized and complex niche of law that, unlike many judges, Albright understands and has excelled in for most of his career.
And apparently the word is getting out. Since Albright took the bench in September, 10 patent cases were filed in Waco's federal court in a single week. That compares to fewer than 10 patent cases that had been filed in Waco in the decades since the court's creation, said David Henry, one of Waco's few patent attorneys who has taught patent law and litigation at the Baylor University Law School for 25 years.
According to court figures, 18 patent cases have been filed in Albright's court in the past three months.
Barely able to hide his zeal at the prospects, Henry predicts Waco is on the verge of becoming a mecca for patent litigation the way the small East Texas town of Marshall blew up after innovative Judge T. John Ward, a Baylor Law graduate, created a friendly environment for such cases in the federal Eastern District of Texas.
Coupled with Albright's expertise and enthusiasm for patent cases is the fallout from a 2017 U.S. Supreme Court ruling in TC Heartland v. Kraft Food Brands Group, which narrows the scope of venues lawyers can choose for filing cases. The case started with Kraft's allegation that TC Heartland infringed Kraft's patent for its Mio liquid water enhancer.
Before the TC Heartland case, patent cases could be filed pretty much anywhere, with few limitations. The ruling narrows where parties can bring a suit, basically, to where the defendant company is incorporated or within the confines of the federal district where they have an established place of business.
Waco is part of the sprawling federal Western District of Texas, which stretches from El Paso to Del Rio and includes other federal courts in Alpine, Austin, Midland-Odessa, Pecos and San Antonio.
With Austin 90 miles south of Waco and a target-rich environment for patent infringement lawsuits because of its large aggregation of high-tech companies, Henry said Waco is poised to explode as an IP lawsuit destination like Marshall because it is in the same federal district as Austin.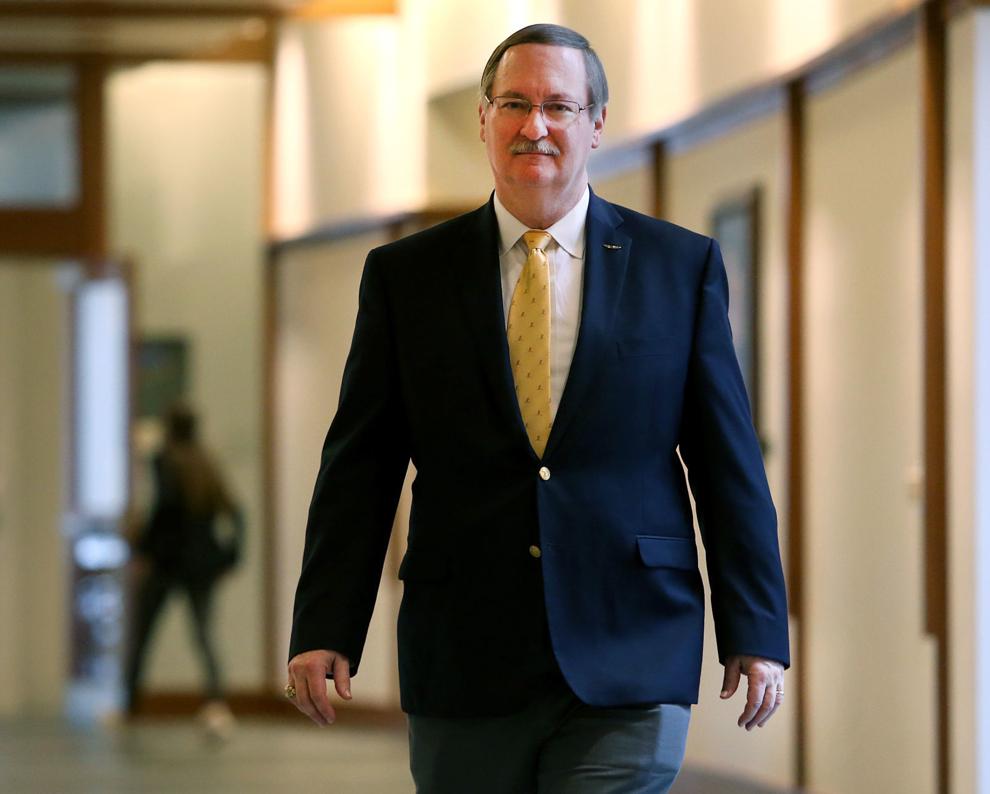 "This has really turned into the perfect storm," Henry said. "You couldn't have planned this better for Waco, with the change in the venue rules, Judge Albright getting the appointment and Waco being in the Western District of Texas.
"Judge Albright spent most of his career in patent litigation. So when he arrived in town and got on the bench, he immediately started the process of drafting standing orders for the Waco court to specifically tailor how patent cases will be handled. The word is out that we have a patent-knowledgeable judge, he is specifically hiring capable clerks with patent law backgrounds and he wants to hear these cases."
Patent cases can pit corporate giants like Apple or Samsung against each other. They also can involve David and Goliath situations with smaller companies facing off against larger ones.
The disputes frequently involve a patent holder alleging another company's product is so similar to theirs that it violates the patent holder's rights.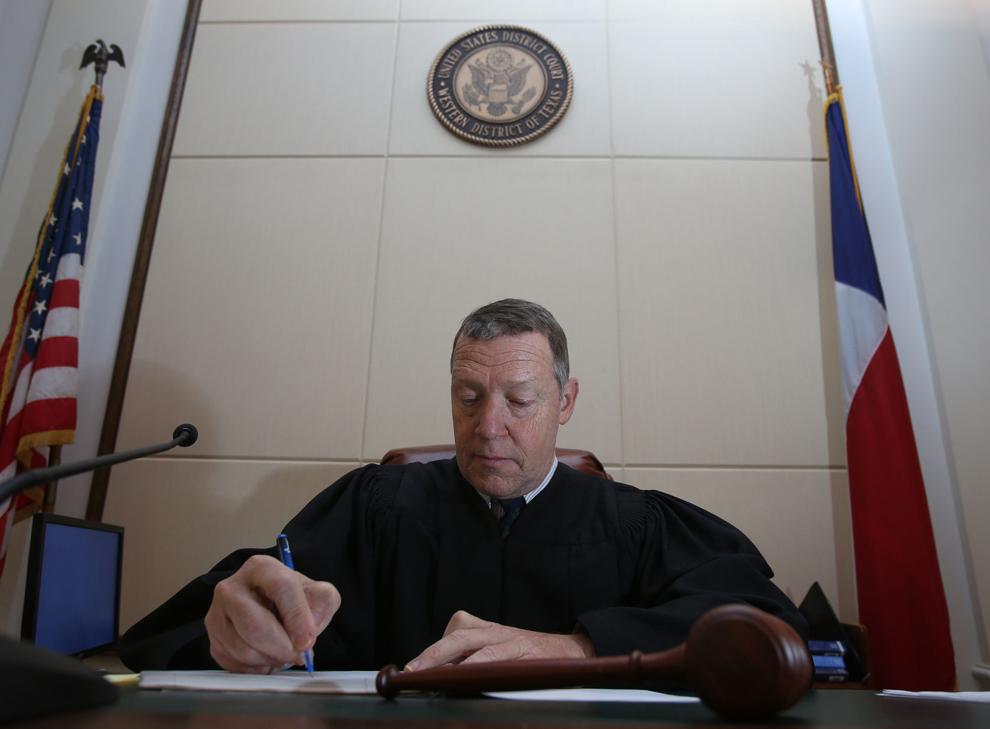 Albright, 59, won a $96.8 million jury verdict in 2012 in Tacoma, Washington, in a patent infringement case involving DNA analysis procedures. He drops his head a bit and grins while confessing he also was on the losing end of a case with almost as large a verdict.
The affable Albright has introduced himself to lawyer groups in north and central Texas and has told them he wants to create a courtroom setting where they feel welcome and comfortable.
He said while he has told the groups he welcome IP lawsuits, his overall intent is to be a fair and impartial judge, where both sides walk away feeling like they got a fair shake, and to run an efficient docket by issuing timely rulings and offering prompt access to jury trials for those who want them.
"If someone is talking to their client about where to file their lawsuit, I want them to think that Waco is a good decision," Albright said.
His message is being received, Henry said.
"Now, if you are a would-be patent plaintiff against a party who can be sued in Austin, if you file in Waco, you have a patent-knowledgeable judge, a patent-knowledgeable staff, local patent rules that make cases more predictably and easily managed. You are going to get a much faster trial date than just about any other active district in the country and you know who your judge is going to be because in Waco, there is only one.
"So all of that translates to the collective we in intellectual property litigation believe that Waco is likely to become a major patent litigation hub. I am already seeing that happen."
Henry said he was at a gathering of IP lawyers in Austin recently and "several with major multi-national firms are making noises" about opening satellite offices in Waco. He declined to name which firms are considering a move to Waco.
One such firm, Patterson + Sheridan, one of the largest IP law firms in Texas with 80 lawyers in eight offices in California, North Carolina and New Jersey, announced earlier this month that it has opened an office in Waco and hired former McLennan County District Attorney Abel Reyna for the Waco office.
Founding partner Todd Patterson said his daughter lives in Waco and that played a role in his decision to open an office here. He also said Albright's reputation and experience in patent litigation and his willingness to hear those types of specialized, complex cases also was a major factor.
"What we have seen since TC Heartland is that the Eastern District of Texas went from being No. 1 on the patent docket to No. 2 and Delaware went from No. 2 to No. 1," Patterson said. "Hot dockets have been moving around, from Wisconsin, Virginia, Delaware, the Eastern District of Texas, the Northern District of California.
"It kind of moves around, but what we are hoping is that with our experience in the district and with Alan's added experience, it will be a very good venue to bring patent cases. Alan understands patent law and he wants to handle the cases, so I'm sure it will give parties on both sides a chance to get good results. I think Waco certainly has the potential to be the No. 1 venue."
The Eastern District's losses certainly could become Waco's gains. According to published reports, in the year since the TC Heartland decision came down, new patent lawsuit filings are down 65 percent in the Eastern District and down 74 percent since 2015.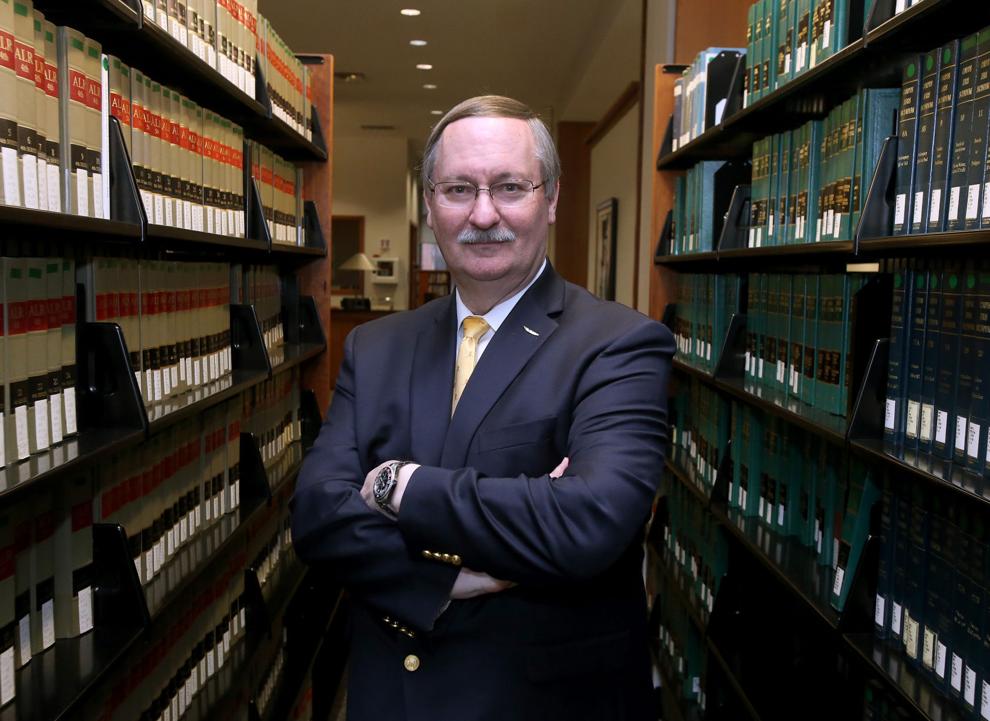 The increased legal action in Waco's federal court could have more than just a ripple effect in other areas of town, Henry said.
"Because patent litigation is some of the most complex and expensive and high-profile litigation there is, patent litigation becoming a major feature in Waco is a big deal," Henry said. "Waco is already on the map for 'Fixer Upper.' Frankly, this has the potential to raise Waco's stock in the long term in terms of more than what some people would consider just a fad. From an intellectual standpoint, it is a pretty blue-chip type of development for the city, no question about that."
A recent study showed the average cost for each party in a patent lawsuit is $3.5 million, Henry said. He said when those cases go to trial, each side will be represented by a large team, whose members often rent out multiple floors of hotels and dine in Waco's best restaurants. The trials, which sometimes have billions of dollars at stake, often attract out-of-town media representatives, who also will need places to stay and eat, he said.
The extra business would easily support the planned Brazos Promenade, a river-front, mixed-use development that includes a convention hotel, apartments, shops and entertainment venues, Henry said.
Baylor Law School plays host to a U.S. Patent and Trademark Office IP clinic, which also is benefiting from Albright's emphasis on IP law, Henry said.
"Because of the developments around patent litigation, and in particular, in connection with Judge Albright's arrival, we actually have students signing up for the clinic specifically citing the growing IP environment in Waco," Henry said. "Also, one of my clinic students said he chose this law school over several other options because of the clinic program and because of our intellectual property developments here. It is growing. In fact, we will have twice the number of clinic students this quarter than we had before."