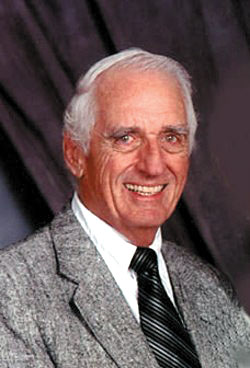 Funeral services will be Saturday for Bob Sheehy Sr., the mayor who represented Waco to the world during the darkest days of the Branch Davidian tragedy.
Sheehy, 82, died Sunday after a long battle with Alzheimer's disease that caused him to drop from public view in recent years. But he was warmly remembered as a leader who helped prepare Waco for the 21st century.
"We're really going to miss him," said Mike Morrison, a Baylor University law professor who succeeded him as mayor in the late 1990s. "He was a factor and a force not just in Waco but in the state."
Sheehy served as mayor from 1992-96, but by that time he already had made his mark on the community as a prominent attorney and civic leader.
The son of Waco mayor John Sheehy Sr., he was born in Waco and attended Waco High School, New Mexico Military Institute, the University of Texas and Baylor School of Law.
Sheehy settled in his hometown in the late 1950s with his wife, Zoe Ann, and they raised six children.
Sheehy was state Jaycees president in the early 1960s. In 1965, he became part of the founding board of McLennan Community College, an institution he served for many years.
"Bob was one of the really strong leaders," said Wilbur Ball, who served as MCC president from 1966 to 1988. "He was intelligent, unbelievably bright, with great judgment and energy. . . . When we sat around that table, he was a force to be reckoned with."
Sheehy was a leader in statewide legal organizations and represented the city in a 1988 suit against the designers of the old Lake Brazos dam, winning a $5.6 million judgment. He also was instrumental in recruiting the Texas Sports Hall of Fame to Waco in 1990.
But his leadership skills became most apparent in early 1993, a year into his tenure as mayor, when a shootout between federal agents and Branch Davidian sect members near Waco escalated into a siege.
As the international media spotlight swung onto Waco, Sheehy stepped into the glare. Sheehy offered regular news conferences, attempting to distance his hometown from the events at Mount Carmel, 14 miles away.
"When the news reports first came out, it sounded like there were gunbattles in the streets of Waco," said Bob Sheehy Jr., his son. "We became the flashpoint for the whole thing. Everywhere Dad spoke, he made a point to say, 'This is not Waco.' "
Morrison said Sheehy was a calming presence in a trying time.
"He was the right person to be at the helm when we were going through those tragic events," Morrison said. "He was in the right spot with the right background and temperament."
Waco wasn't able to avoid being linked in the public mind with the Branch Davidian debacle, which ended in a deadly inferno on April 19, 1993. But in an interview three years later, Sheehy said the tragedy brought Waco onto the national stage and helped unite the community.
"We pulled together during the standoff, particularly when it appeared that the news media was somehow running down our community," he said. "So after it was over, we decided we really shouldn't let this feeling of togetherness go."
During his tenure as mayor, the council united to support a system of neighborhood associations throughout the city and to begin the slow revival of downtown Waco.
Notable downtown projects during his time included the Courtyard by Marriott and the River Square Center.
Sheehy was the third mayor after Waco voters amended the city charter to allow a popularly elected mayor. Morrison said Sheehy was the first to win two terms, and he said Sheehy defined what it meant to be mayor of Waco.
As chairman of the city charter revision commission in 1986, Morrison unsuccessfully opposed a measure to let the people, not the council, elect the mayor.
"I mistakenly believed having a popularly elected mayor having no more authority than any other council member would create disappointment — people would expect the mayor to accomplish things that weren't possible," he said.
But he said Sheehy proved the position could be a "bully pulpit" from which the mayor could set the agenda and unite the council behind shared priorities.
"From a personal standpoint, how he handled the council and mayor's position was extraordinarily beneficial for me," he said. He was a great model for me."
Bob Sheehy Jr. said his father was also a role model for him and his siblings, especially in public service.
The younger Sheehy is himself a longtime board member of McLennan Community College.
"In everything he did over the course of his life, he believed education was key to changing lives and the future of citizens," Sheehy Jr. said. "MCC was a way to provide that opportunity.
"I think his influence on me is the same he would credit to his father: the idea that you make your community better. You don't sit on the sidelines and wait for someone else to do it."
Burial Mass is set for 10 a.m. Saturday at St. Louis Catholic Church, with burial following at Oakwood Cemetery.