Clive Doyle, a Branch Davidian who escaped the flames at Mount Carmel, took great pains Thursday to attend a memorial service he has planned for 25 years.
Fresher wounds, physical and emotional, first needed healing.
Doyle has been a de facto spokesman for the handful of remaining followers of David Koresh, who died along with many of his followers in a catastrophic fire at the Branch Davidian compound near Elk on April 19, 1993.
But just three weeks before the memorial service, Doyle's daughter, Karen, was killed by a drunken driver in Pennsylvania, he told the crowd Thursday. Doyle had lost another daughter in the fire 25 years ago that left at least 76 people, including Koresh, dead.
And the night before the service, the 77-year-old Doyle tumbled down a set of stairs, landing on rocks. He planned to visit a hospital Thursday, but not until he spoke to the crowd of about 100 at the three-hour service that began at 10 a.m.
"Twenty-five years," he said through tears. "A quarter of a century. It's hard to believe."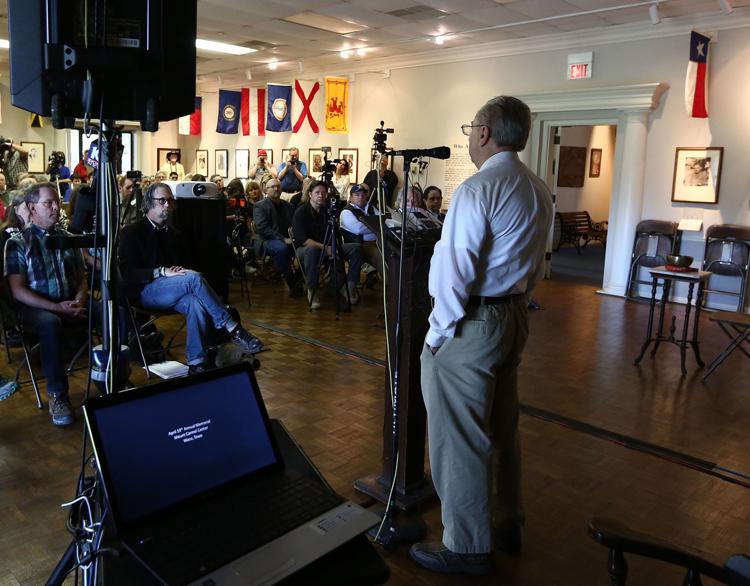 At the somber memorial at the Helen Marie Taylor Museum, many attendees voiced resentment at the federal government for FBI and ATF actions before, during and after the 51-day siege some 10 miles outside Waco.
David Thibodeau, another survivor and a leading subject of the recent Paramount Network miniseries depicting the tragedy, told the crowd he was generally happy with the show, entitled "Waco."
"I never thought that, really, television was ever going to do any service to the Mount Carmel community," Thibodeau said. "I never thought anyone would ever be able to tell this story, and if they did, it was always going to be skewed or manipulated. So that always bothered me about a visual other than having a book … I think that they did a very good job with the Paramount Network. I was actually pretty proud of it. It's definitely not perfect."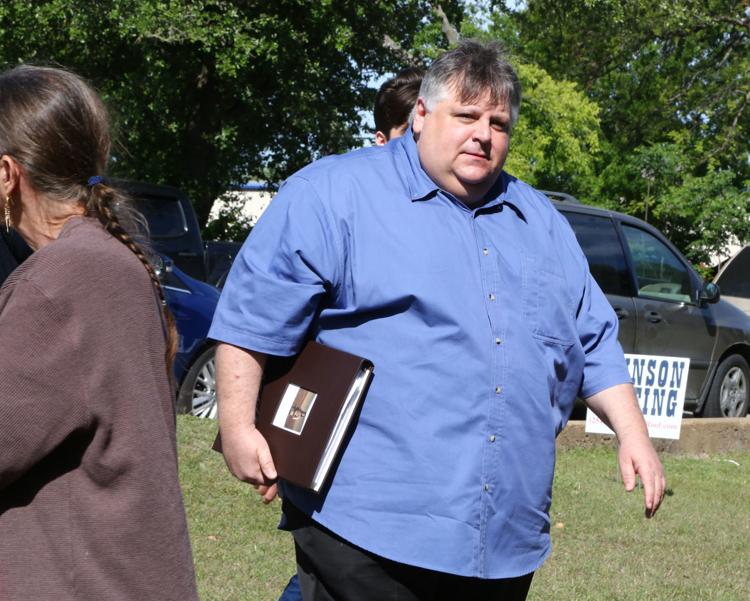 Thibodeau's legal wife, Michele Jones, died in the fire alongside two children fathered by Koresh. Rachel Jones, Michele's older sister, was Koresh's legal wife.
Koresh stockpiled weapons and impregnated multiple women at Mount Carmel, claiming he was the Messiah.
Thibodeau won the crowd's applause in declaring that the federal government did not exercise due process throughout the episode.
"I'd like an apology from the government," he said. "It's 25 years. It's about time. These people have been covering history, covering their butts for the past 25 years. Clive Doyle needs an apology. Everyone, and myself, needs an apology. . . . I don't care about money. Just acknowledge you did it."
Also participating in the ceremony was Sheila Martin, a Branch Davidian who lost four of her seven children and her husband, Wayne Martin, in the 1993 fire. Her husband was a Harvard-educated attorney who first called 911 during the February 1993 gun battle with ATF agents.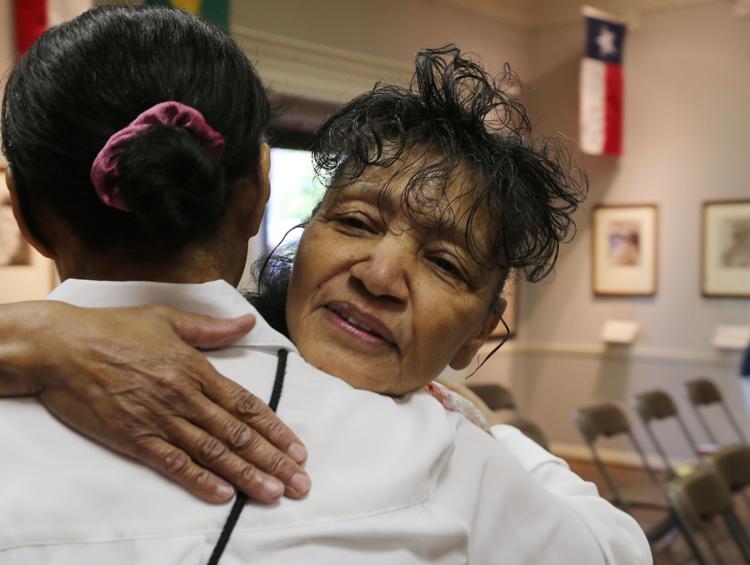 Each person who died at the compound, including four ATF agents, was acknowledged at the memorial. Marlene Joyce, who has attended memorial services and befriended survivors, rang a bell for each name. She now lives in Waco, as do Doyle and Martin.
"I was really interested in what David Koresh had to say," Joyce said. "I wanted to hear it, but I never got a chance because he got killed."
Thibodeau, Martin and about 100 others finished the day visiting the compound site in eastern McLennan County.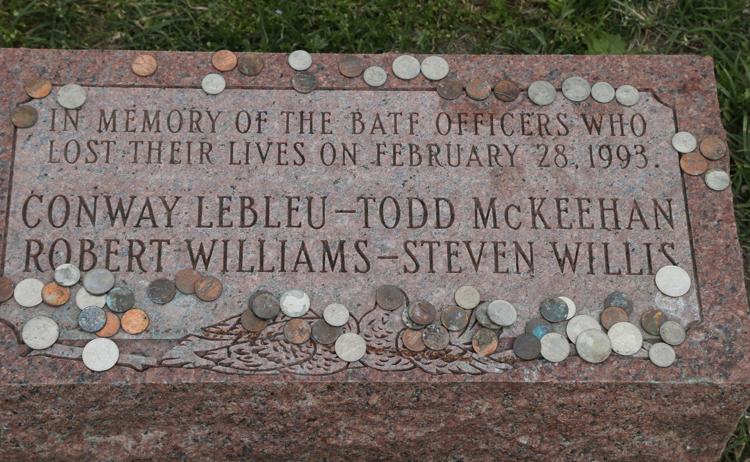 Be the first to know
Get local news delivered to your inbox!