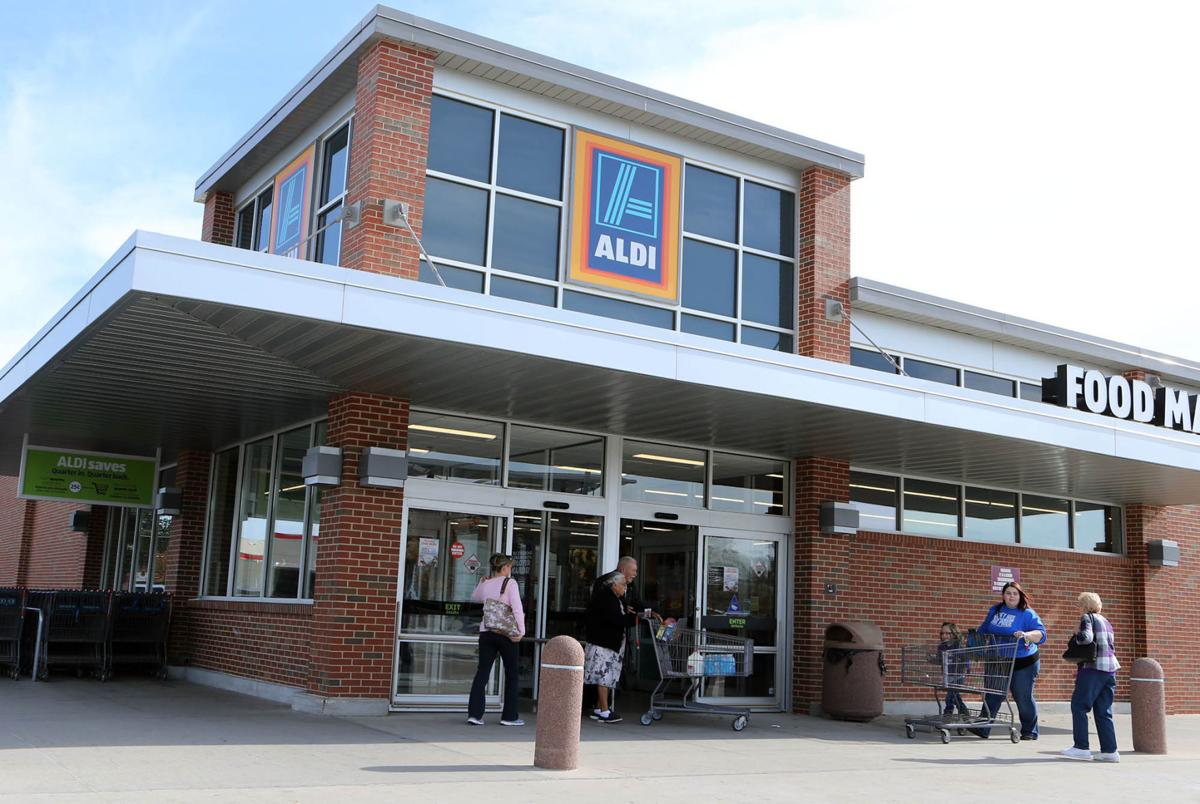 Aldi, a Germany-based grocery chain that dotes on austerity, dared to open a Waco location in 2013 just minutes away from the H-E-B store at Wooded Acres Drive and Bosque Boulevard.
Some industry observers suggested Aldi was living dangerously, thumbing its nose at the dominant grocery store chain in Greater Waco, a Texas-based behemoth.
But Aldi, which offers deep discounts and its own branded merchandise, has survived and apparently is thriving, judging by its decision to remodel and expand the 16,000-square-foot store at Wooded Acres and Valley Mills drives at an estimated cost of $550,000, according to a building permit.
Scott Huska, vice president of Aldi's Denton division, said in an email response to questions that the work added 1,000 square feet of retail space to the store and gave it a fresh appearance.
"Over the last few years, we've added a number of new product lines that have quickly become customer favorites," he said of the larger selection at the Waco store. "These include the liveGfree brand of gluten-free foods, SimplyNature products featuring many organic items and a full line of premium baby items under the Little Journey brand."
Aldi announced in February it planned to spend $1.6 billion to expand more than 1,300 stores by 2020. That effort includes the Waco store. It followed that news this summer with an announcement it would spend an additional $3.4 billion to expand its more than 1,600 stores in 35 states to 2,200 stores "from coast to coast" by 2022. It already has expanded to almost 1,700 stores.
At least 400 of Aldi's new stores will be built in Texas, Florida and on both coasts, according to Reuters.
Huska said Aldi has held job fairs to hire 25 more people for its Central Texas locations, including 15 in Waco.
Wages at Aldi start at $12 an hour, according to a press release.
H-E-B spokeswoman Leslie Sweet said via email that the chain is aware of Aldi's moves but remains focused on its own operations.
"We're focused on H-E-B's customers and our plan for success in 2018, but we respect and stay apprised of our competitors to ensure we are offering the best customer service, products, prices and innovative solutions to meet the growing demands on Texas families," Sweet wrote.
When Aldi arrived in Waco, Jon Springer, former associate editor of Supermarket News, said the chain had proven itself capable.
"There are other discount grocery chains, but Aldi has been successful in refining this model over the years, in Europe and other countries. They run a very tight ship and have a good handle on employee costs and occupancy costs," Springer said at the time.
At Aldi, shoppers are urged to bring their own shopping bags, and they pay a deposit on carts, which they get back when they return them.
Waco's Aldi was built on a 2-acre tract offered by local real estate developer Gordon Harriman, who said the company "assured me they wanted that hard corner to be near H-E-B."
Among strictly grocery chains, not counting superstores operated by Walmart, The Kroger Co. is the largest in the United States with $103 billion in sales in 2016, according to statista.com. H-E-B ranks fifth, at $21.7 billion, behind Albertsons, Ahold/USA and Publix Super Markets.
The Walmart Stores Neighborhood Market concept ranks seventh at $15.3 billion in 2016 sales, according to the website.
The business news you need
With a weekly newsletter looking back at local history.