Waco in the past week has seen more than its usual share of well-tanned frames from far-flung shores.
It is safe to assume more professionals and amateurs have surfed waves in the Waco area than in any other week, ever.
They have journeyed to the Barefoot Ski Ranch's Surf Resort, which Stuart Parsons opened to the public about a week ago near Axtell, where the waves are manmade and the backdrop is of scrubby post oak trees rather than palms. Work is still underway on a multi-story building to house a pro shop, more than a dozen cabanas to shade beach chairs on white sands, and a pool with a swim-up bar overlooking it all, parked next to BSR's established setups.
But the heart of the new operation, or more aptly the lungs, is up and running. Picturesque waves are churning in rapid succession, powered by air pulsing through a two-acre lake open to the public daily. Beyond the novelty, the Waco wave has the potential to earn the city a place on the surfing map and to bring in the people city leaders love to see filling hotel rooms, Parsons said.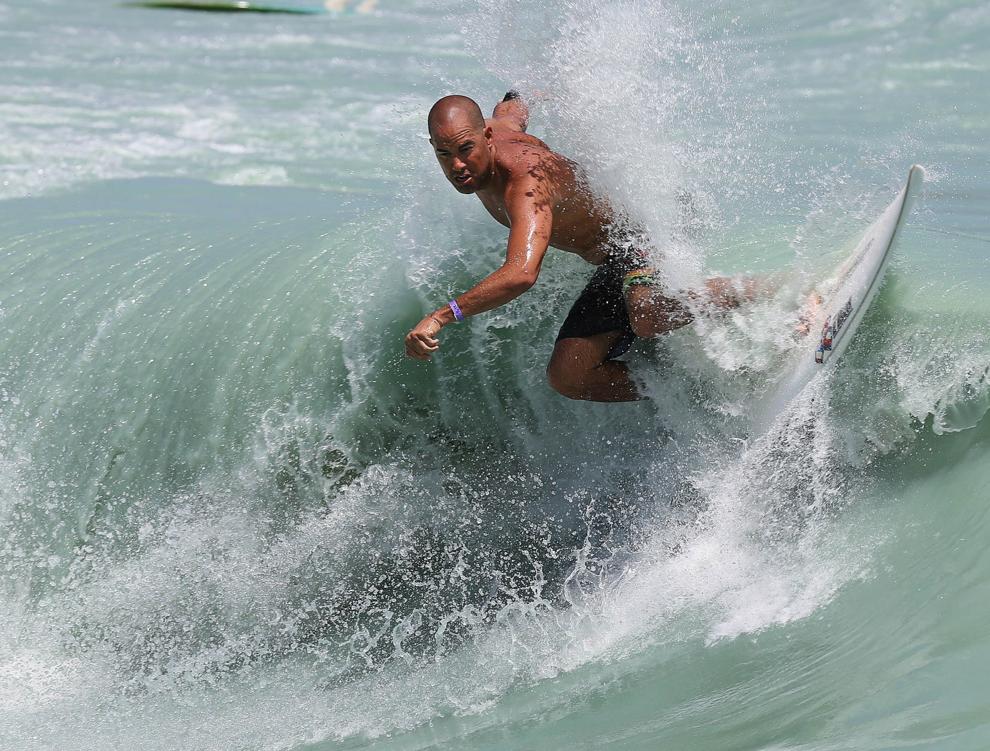 As usual, many surfers and surf media outlets have turned their gaze toward a horizon where signs of good waves are coming into view. This time, it happens to be in a place where no ocean meets the sky.
Heavy engineering is bringing things inland, and BSR is the latest addition to a select bunch of parks surfers have been clamoring over.
"We already bring in about 250,000 people in a summer, and we should see about 50 percent growth," Parsons said.
If the park makes that leap, to 375,000 visitors, BSR's cable park, Royal Flush water slide and new Surf Resort would pass Cameron Park Zoo's 313,000 annual visitors to become the area's second-biggest attraction, despite its seasonal nature.
Still, Joanna Gaines can rest easy — maybe in a chaise lounge with a Mai Tai in hand watching Chip learn to surf — knowing Magnolia Market draws a crowd in the neighborhood of 1.5 million a year.
Or would she be the one surfing?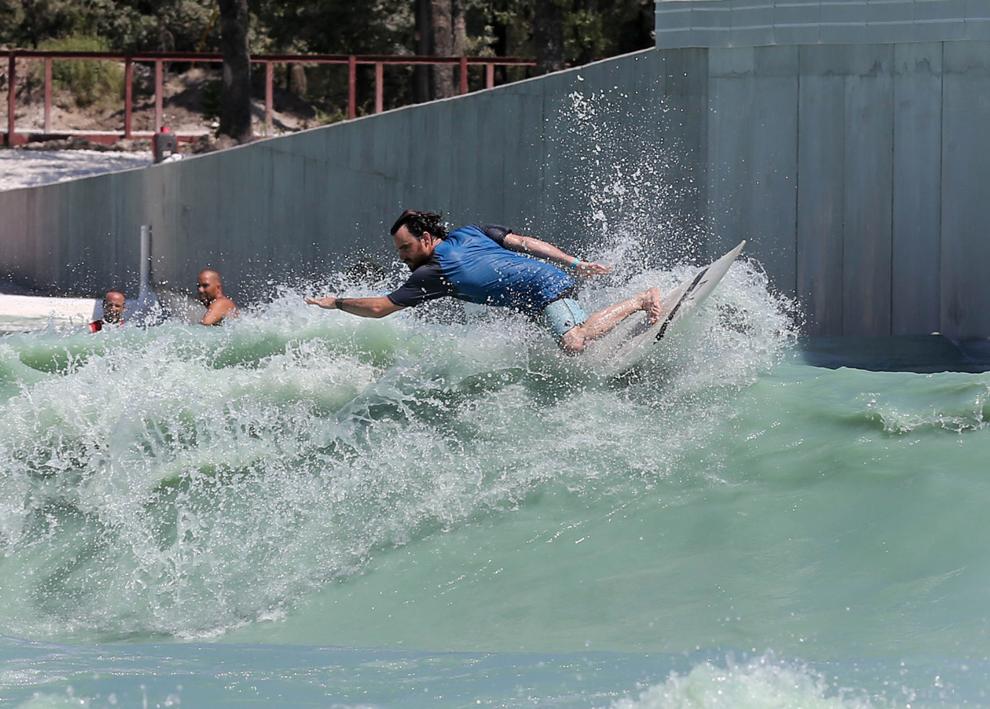 Still, the early days of the Waco wave have turned up plenty of interest.
After seeing it on social media, Kyle Avella made a 1,500-mile drive from New Jersey to give it a try this week. His next stop is the California coast for some old-fashioned ocean surf.
It took him most of his first hourlong session to get used to the wave, and he only managed to catch two, Avella said. As he got out of the water, though, he was excited for his next session and confident he had it dialed.
It is more powerful, has more push, than the surf he is used to in the Northeast, he said.
Brett Barley's sponsor Superbrand arranged for him to join a private morning session with waves tailored to make "the most perfect air section" for him and his buddies to launch themselves skyward, he said. He came in with cautious high hopes based on promotional videos and walked out of the session with his expectations met, he said.
"Comparing it to the ocean, it's definitely different. But it's got the power and the steepness," Barley said.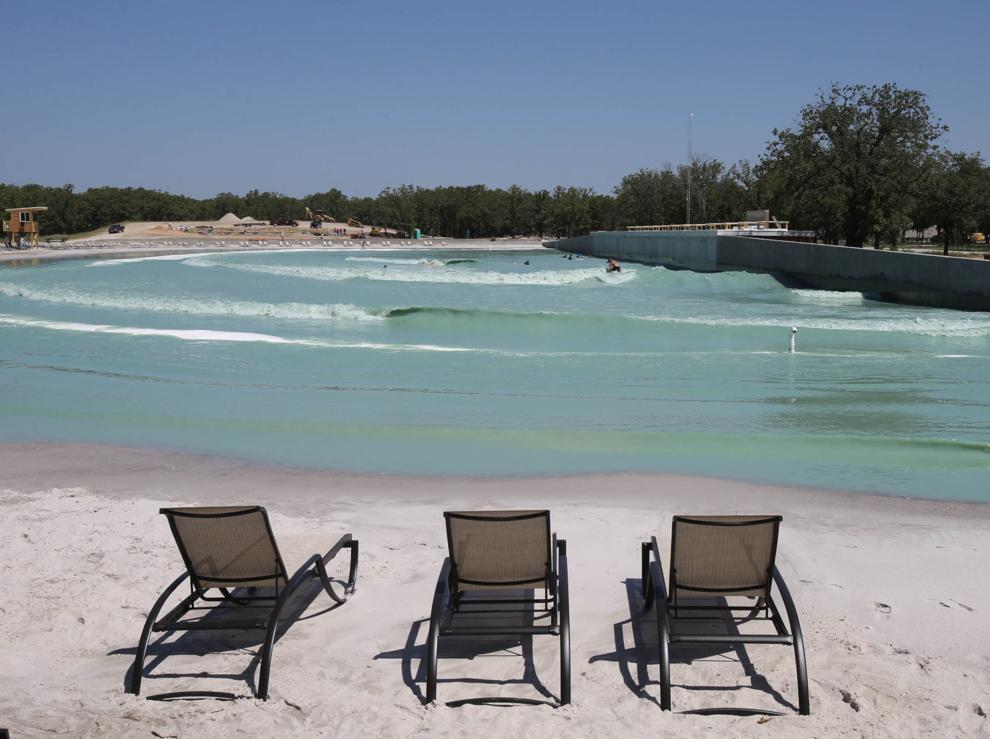 Other than passing through on a couple cross-country drives, it was the North Carolina resident's first time in Texas. He got a taste of a setup that has already pushed aerial surfing forward by reliably giving its practitioners wave after wave in quick succession, Barley said.
It may not be the adventure of the ocean, but it has its own charm. For developing and honing technical skills, it holds real promise, he said.
"I always wanted to come to Texas for the bass fishing. Now I can come for the waves and the bass fishing," Barley said.
He posted a photo on Instagram later in the day from a public session, meaning the waves were tailored for general consumption, not pro aerialists. It shows him putting a little sky between his board and the water in that session, while displaying a tan line betraying the fact he might come from a climate where wet suits are necessary, as one commenter pointed out.
Behind a concrete wall visible in the photo, a dozen 250-horsepower fans wail in a digitally choreographed series, their roar bringing everyone in the water to attention.
In front of the wall, waves in groups of three emerge and carry bodies on boards toward white sands.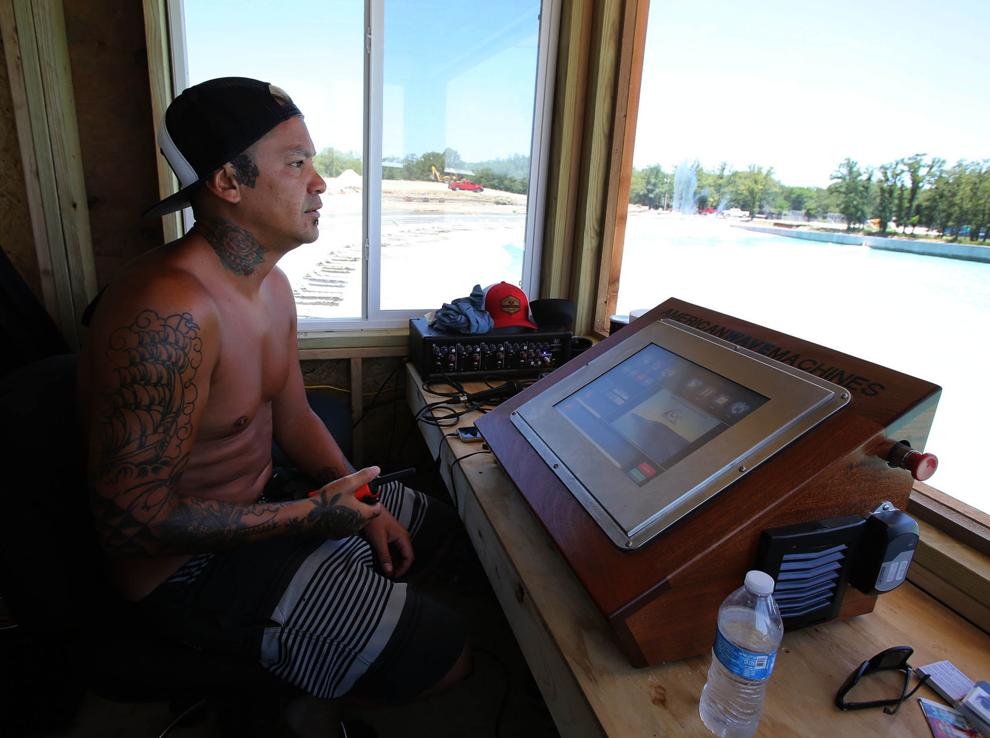 Savvy pros in a tower across the water unleash it all with a touchscreen control panel that lets them choose the size, shape and direction of waves.
Sending the waves out in series of three means more riders can have clear paths in each set.
The technology borrows from pneumatics developed over decades for use in water parks, according to the website for American Wave Machines, the company that produces the wave-making system.
"It breathes like a dragon," Parsons said.
Parsons, a former competitive barefoot skiier, is now president of Parsons Roofing. He drew on partnerships developed in the roofing business to get the new feature at BSR up and running.
Mazanec Construction took on the unusual project of creating the concrete structure that houses the wave system.
"Without them, it wouldn't have happened," Parsons said.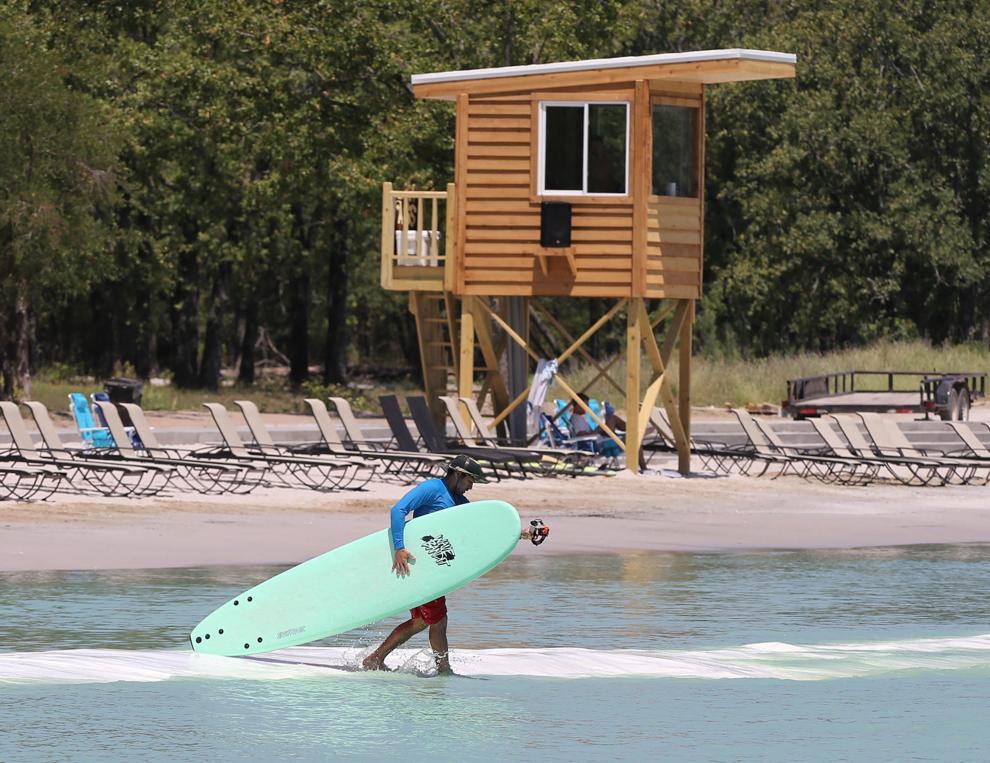 American Wave Machines approached him a couple years ago, and the setup that has resulted is the only full-scale iteration of the company's PerfectSwell system, Parsons said.
He has not gotten the first monthly power bill, but $20,000 would not be a shock, he said.
"We're re-creating Mother Nature, so it takes a lot of juice," Parsons said.
He would not have taken the project on if it did not make economic sense, he said.
American Wave Machines has produced "standing wave" systems for years that create a continually circulating wave on which riders remain stationary as the stream of water passes under them.
The company's website, which is now populated with photos and videos of surfers in their element in Waco, lists PerfectSwell projects in Park City, Utah; Peoria, New York; Virginia Beach, Virginia; East Rutherford, New Jersey; and Sochi, Russia.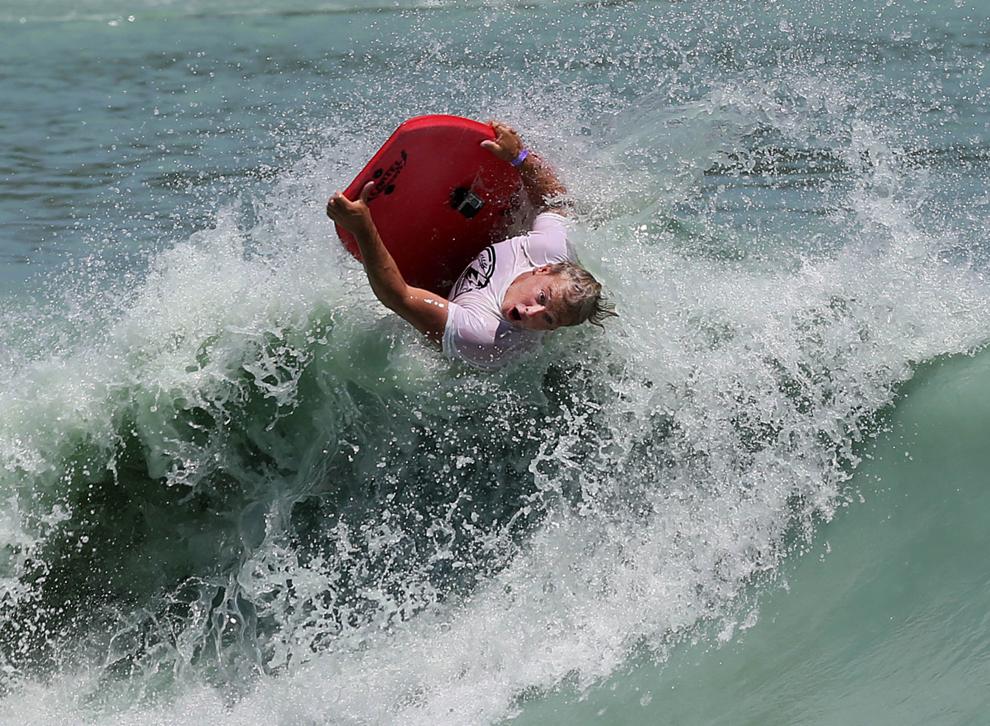 The nation's only other dedicated surf park open to the public is just down Interstate 35 near Austin. NLand Surf Park opened in 2016 and lays claim to the title of North America's first surf park. NLand's wave system drags a foil, like a wing, through the water to create a wave. It claims a longer ride time than BSR, but the waves come one at a time and the wait between them is longer.
An hour of surfing at BSR costs $60, and an hour costs $60 to $90 at NLand. BSR is working to get its online signup system up and running, and it will also start offering lessons for beginners before long.
The wave system at Kelly Slater Surf Ranch in California, about as far from the ocean as BSR is from NLand, also drags a foil through the water to make its wave. The Surf Ranch is a private operation, though it hosted its first public competition the same weekend the Waco wave was opening to the public.
Slater, a pro with many titles to his name, also has local approval to develop a public surf park in his home state of Florida, he wrote in an Instagram post in October.
Roofing and surfing may seem worlds apart, but Parsons' construction connection is not the only tie he made between the two.
The white membrane that lines the bottom of the surf pool, before it transitions to a white sand beach on three sides, is the same material Parsons uses for the large-scale roofing projects his company specializes in. His experience installing millions of square feet of the material in the past 30 years was important to getting his new venture right, he said.
NLand has had to correct issues with its liner since it opened, Parsons said.
Many local school districts are his roofing clients, and those connections have led to BSR becoming a regular field trip destination in the early summer, he said.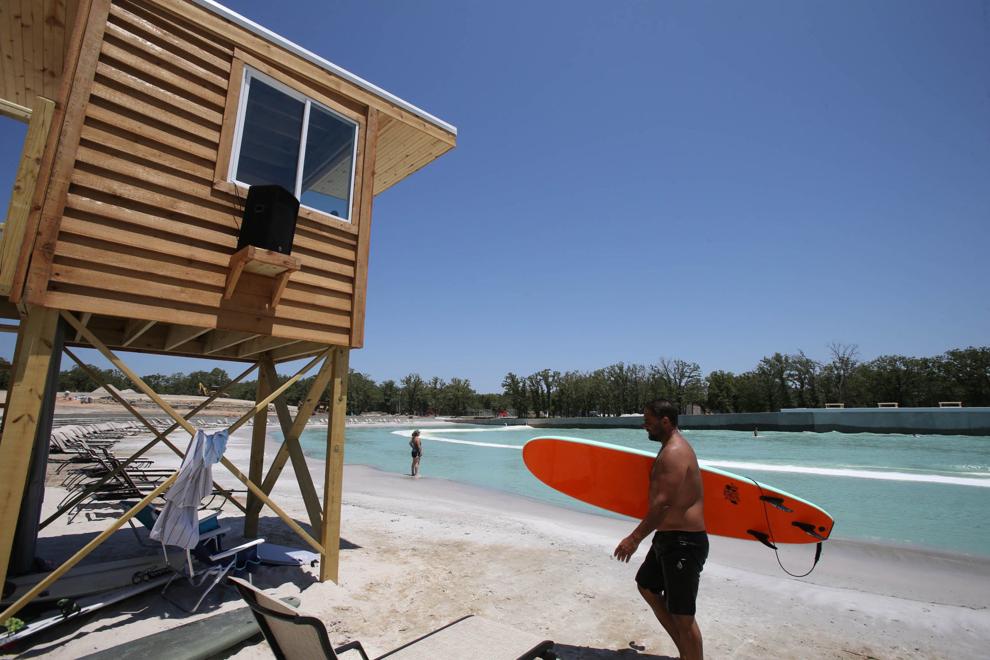 He hopes to keep building on those connections to make the most of the Surf Resort's potential for developing competitive surfers. He envisions student teams training and competing at BSR.
"That's my dream, to be able to say I created a surfing community in Waco," Parsons said.
A national wake surfing competition is expected to announce Monday it has chosen the Brazos River in Waco as the host site for an upcoming event. Though BSR will not be hosting it, the buzz around the Surf Ranch helped Waco rise above competition from major metropolitan areas, including a couple offering considerable economic incentives, Parsons said.
Anything new the surf side brings would add to the list of national and regional competitions BSR's cable park has hosted.
Officials at the Greater Waco Sports Commission have already worked with Parsons to identify competitions they would like to bring to the Surf Resort, commission director Will Phipps said.
"From our perspective, it's a huge opportunity for Waco, because we're going to be able to host global and national competitions that we wouldn't be able to if Stuart Parsons hadn't built this," Phipps said.
Work to get event organizers on board is underway, and the group hopes to have competitions lined up within the next couple of years, he said.
The competitions would join a growing list of national-level sporting events playing out in Waco and providing an extra jolt to the area's growing economy, Phipps said.
Plus, surfing will be added to the Olympics when Tokyo hosts in 2020. The competitions will be held on Japan's Pacific coast, according to the surfing page at tokyo2020.org.
"The competition will take place on the open ocean, where the condition of the waves, the direction and strength of the wind, and the height of the tides will all be factors," the page states. "No two waves are alike, making surfing a competition against nature as much as it is a contest between the competing athletes."