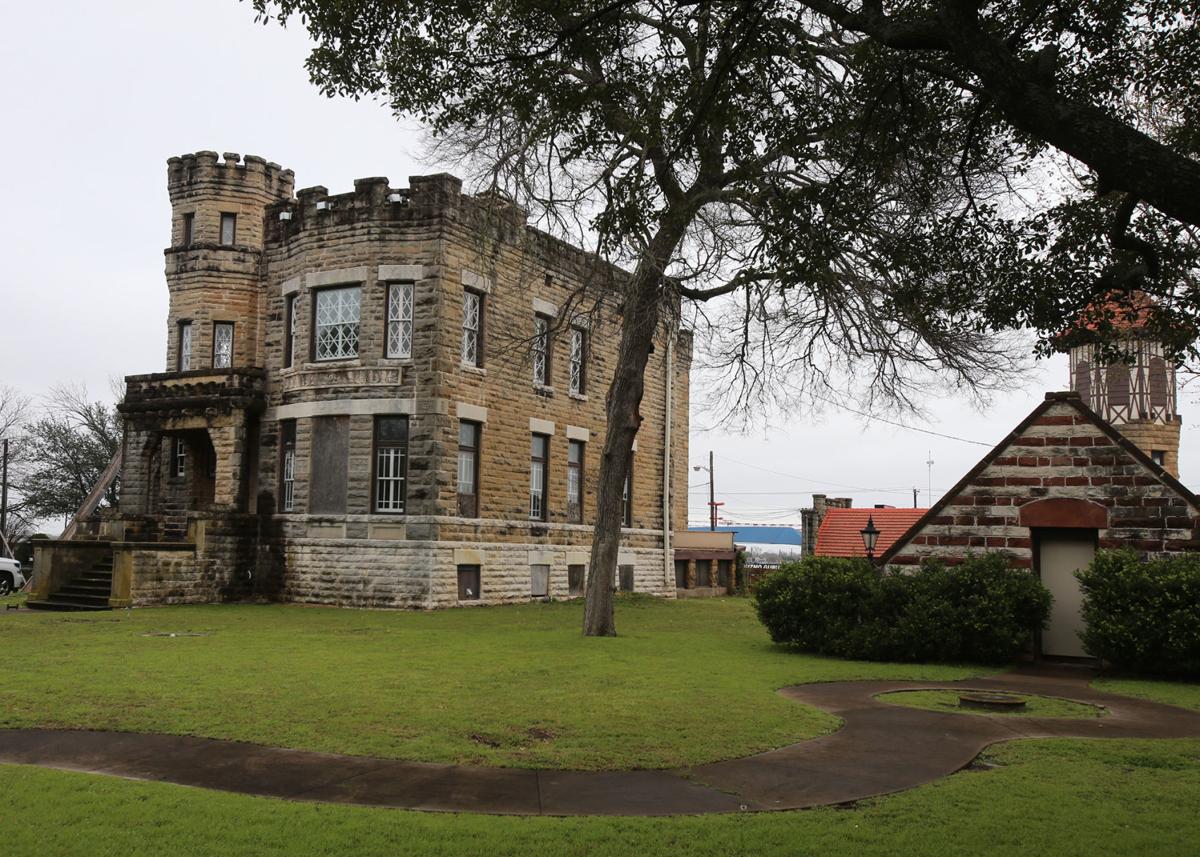 The TV royal couple Chip and Joanna Gaines have bought a castle in Waco, and it's definitely a fixer-upper.
The Gaineses' Magnolia firm closed Friday on the landmark Cottonland Castle on Austin Avenue, buying it from an Oxford University scholar who reportedly decided the renovation required someone with deeper pockets.
Chip Gaines was briefly visible atop the 6,700-square-foot stone building Friday afternoon, and members of what appeared to be a film crew could be seen entering the 129-year-old structure as a misty rain fell. A reader also submitted a photo of the crew getting shots outside the castle.
"I can confirm that Magnolia has purchased the historic Cottonland Castle," Magnolia spokesman John Marsicano wrote in an email to the Tribune-Herald. "For nearly two decades, Chip and Joanna have admired the property as a hallmark of the Castle Heights neighborhood — they've even made past attempts to purchase it. The property is an iconic piece of Waco's history and while specific plans have not yet been determined, one thing is for certain: Their efforts will focus on fully completing the home's long overdue and well deserved restoration."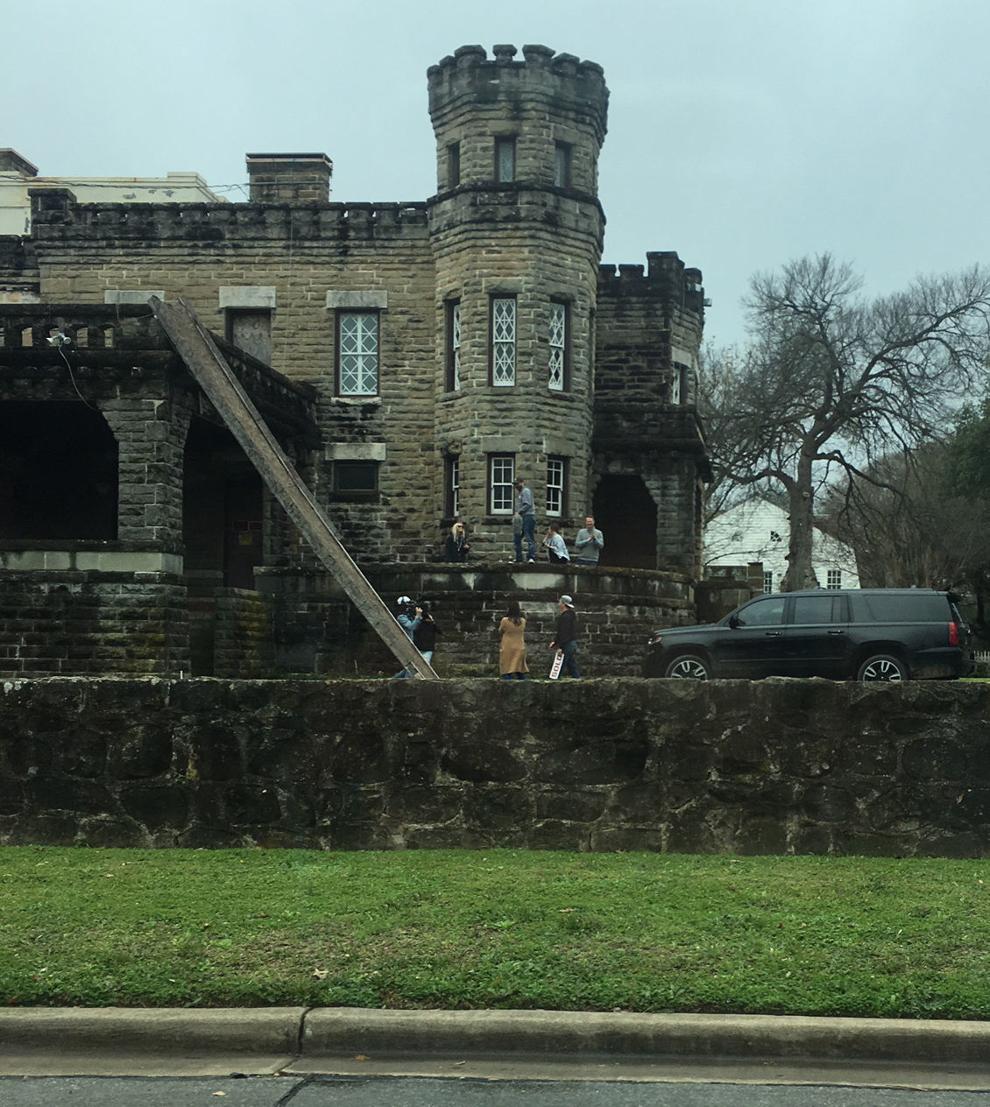 The stone structure at 3300 Austin Ave., which looks every bit the part of a medieval abode sans the moat, is priced at $425,000.
The stone castle, which was started in 1890 and finished as a home for businessman Alfred Abeel around 1913, is a state historic landmark and the namesake of the Castle Heights neighborhood. It has been vacant for about 20 years despite several efforts to renovate it.
Ashley Burgess Weist, with Kelly Realtors, served as listing agent for the castle. She was attempting late Friday to reach the previous owner, Dirk Obbink, an Oxford University classicist who lives in England but has lectured at Baylor University. She was unable to secure a statement or approval to discuss the sale from him and reminded, "he's six hours ahead of our time."
The castle carried a listing price of $425,000, though the sales price has not been disclosed. The McLennan County Appraisal District, which still lists Obbink as the owner, values the castle at $338,200 for tax purposes.
The German-style fortress oozes history and lore but also reeks of water damage aggravated by a lack of moisture and humidity controls, rotting woodwork, antiquated electrical and plumbing systems, and a weather-worn stone exterior that time and the elements have rendered mossy-colored. Close inspection reveals divots and gouges in the stonework.
A pool out back holds only shallow dirty water and is surrounded by a rickety wooden fence and orange plastic netting. The front lawn is manicured, but the back yard needs attention from a landscaping crew.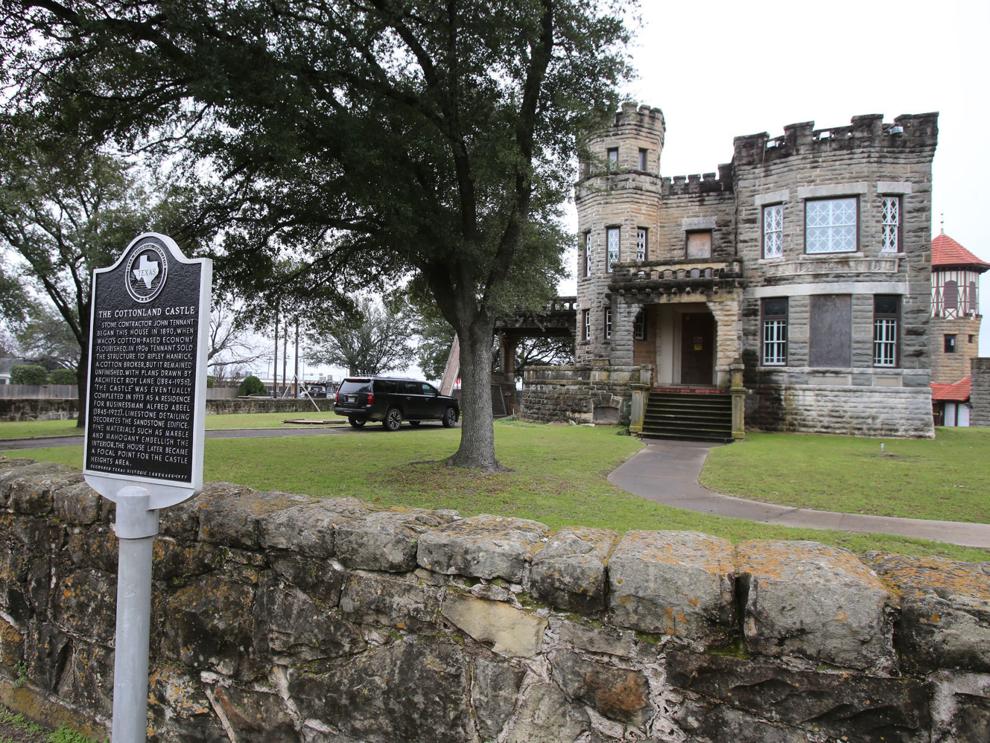 Tom Lupfer Jr., known for his renovations of the Migel House and Rapoport Academy, signed a contract three years ago to tackle the castle. He said an extensive renovation, such as the one outlined by Waco architect Sterling Thompson and approved by the Texas Historical Commission, would cost $600,000 to $1 million to carry out, depending on whether a new food preparation and dining area is included.
"Dr. Obbink decided that, considering this project's scale and size, he did not have the budget to follow through with it," Lupfer said. "He decided it would be best, for the sake of preservation, to sell it to someone with the desire and hopefully the means to complete it. I have not been approached by the new owners and I don't know that I will. That's hard to predict. They are contractors who do remodeling work. They may do the castle themselves for their new TV program, flip it, or create a bed-and-breakfast. There are many variables."
Neighborhood opposition has thwarted past efforts to create there a bed-and-breakfast in the castle. Meanwhile, the Gaineses have announced plans to launch their own network as taping has ended on their initial claim to fame, the top-rated and acclaimed "Fixer Upper" reality show.
To date, Lupfer has supervised a team restoring about three-fourths of the original windows in the castle, he said. They have logged countless hours removing, glazing and reinstalling each piece of glass, while also replacing rotten wood and installing new weatherstripping, he said.
Extensive repairs that included cleaning and restoring masonry, addressing issues with the pool and pool house, replacing the kitchen in the basement with a deluxe model on another floor, and converting the basement to underground parking space would run an estimated $100 per square foot — $600,000 as is, or $1 million with an addition that would bump the square footage to 10,000, Lupfer said, citing Sterling Thompson's design.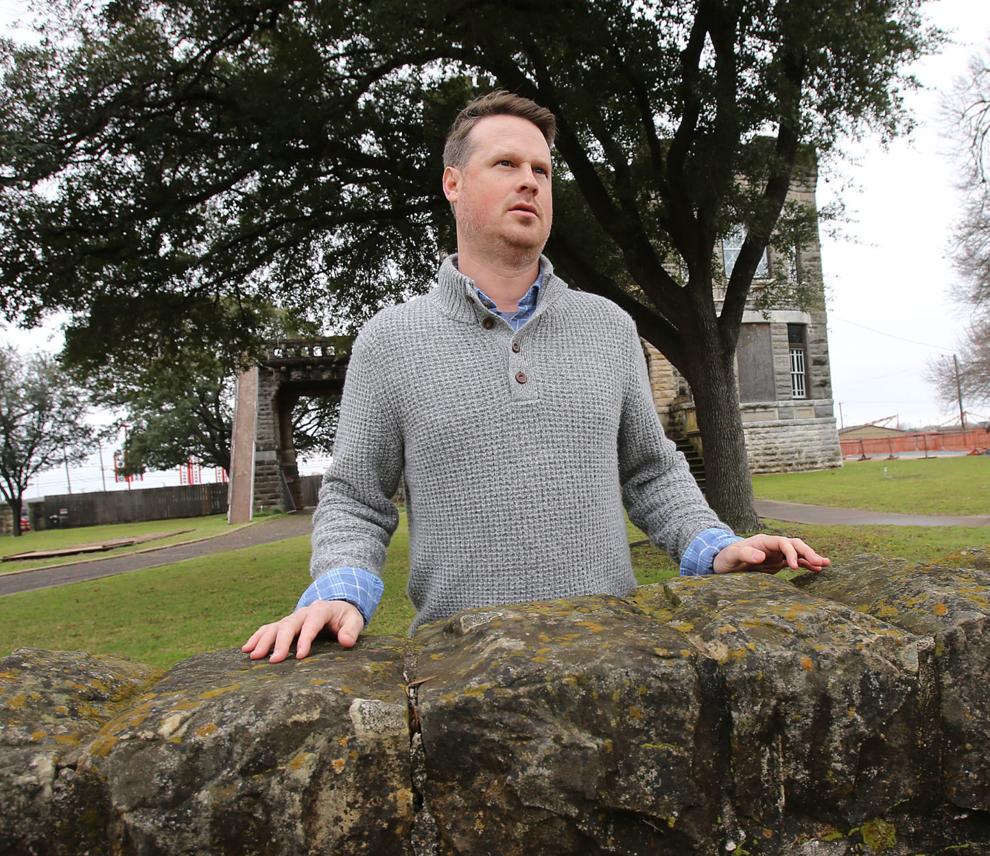 Carla Pendergraft, who markets the Waco Convention Center and local tourist attractions, said news of the transaction stunned her.
"These magnificent old houses, and Waco has several, can definitely become tourist attractions," Pendergraft said. "But there would be many hoops to jump through. I'm sure the Gaineses are cognizant of that. It's too early to say if their plans include a bed-and-breakfast. That's been tried before, and the neighborhood again would have a say in the matter. Unless the neighborhood has changed, I'm not sure it would fly. I don't really think it has."
The Gaineses add the castle to their growing list of real estate acquisitions. They recently announced they will place a coffee shop in the former CrossFit Waco building near Magnolia Market at the Silos. They bought the Grand Karem Shrine Building at 701 Washington Ave., and this weekend are celebrating the first anniversary of Magnolia Table, the breakfast-and-lunch venue on Waco's traffic circle housed in the former Elite Cafe.
Magnolia Table has served 300,000 guests since it opened and will celebrate with free biscuits Saturday as long as they last, Marsicano said.