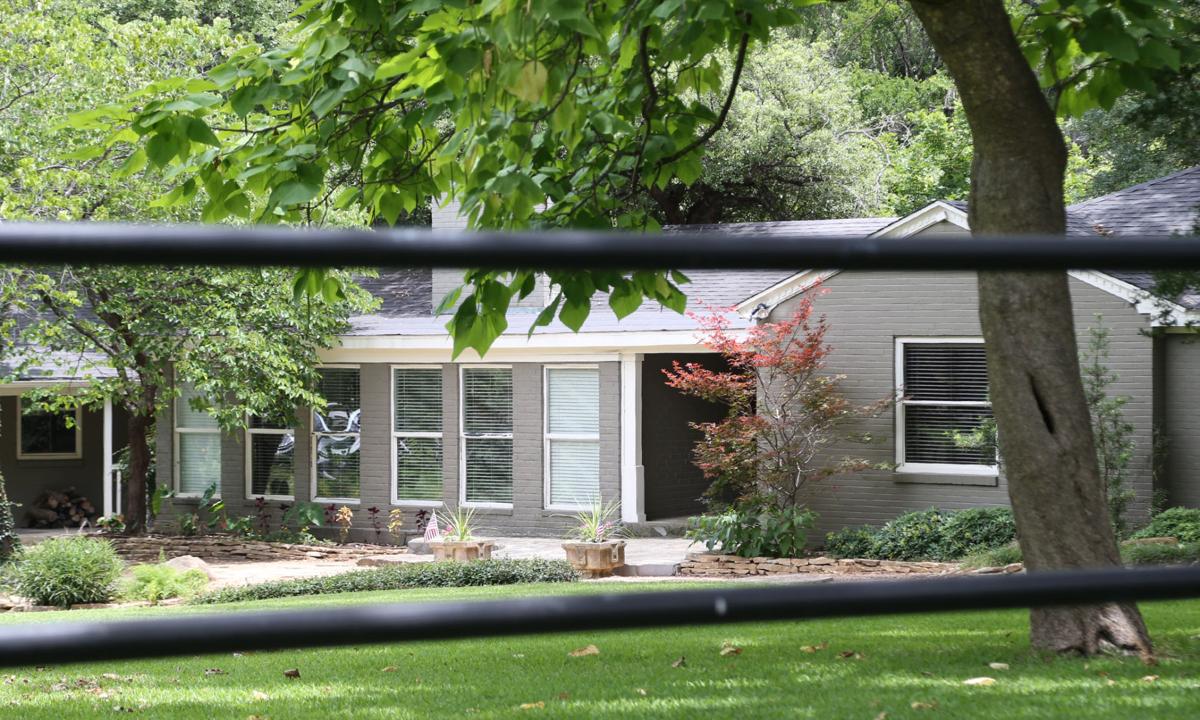 A draft ordinance intended to bring order to Waco's vacation rental boom would make it easier for on-site homeowners to host guests for extra income, but harder for those wanting to operate short-term rentals from a distance.
City staff this week laid out the recommendations of a task force appointed to write new rules governing bed-and-breakfast and other short-term rentals, which over the past year have sparked neighborhood disputes and lengthy council meetings.
The ordinance is intricate, sorting rentals into five categories, but in some cases would streamline the process. For example, homeowners wanting to rent out extra rooms while they are home could win zoning and licensing approval without having to go before the Waco Plan Commission and council for a special hearing.
But city planning director Clint Peters said the ordinance also should allay some concerns about neighborhood character being compromised by too many vacation rentals owned and managed by off-site owners. Vacation rental homes not occupied by their owners, known as "short-term rental II" properties, would require a special-use permit in many zoning areas and could not be approved for a license if they were within 500 feet of another such property.
"I think this ordinance does put more protection in for the neighborhood," Peters told the Plan Commission in a work session Wednesday.
In addition to zoning approval, applicants would have to get a license to operate, which would require a safety inspection and could be revoked for noncompliance.
The nationwide popularity of online lodging platforms such as Airbnb and VRBO, combined with the Waco tourism boom sparked by Magnolia Market and the "Fixer-Upper" renovation show, have led to a land rush for vacation rentals here.
As of Tuesday, Waco City Council has approved 58 special permits for such properties, while denying four.
The city late last summer started notifying property owners who advertised on rental sites that they needed to pay occupancy taxes and get special zoning permits. Those with owners on-site could get a "bed-and-breakfast homestay" permit, while those with owners off-site would have to get a "temporary residential rental unit" special permit.
But city council members found the special permit process cumbersome and the criteria for approval too ill-defined.
In one of the most contentious cases, residents of the Cameron Park neighborhood opposed plans by a real estate investor to turn a home and several accessory buildings at 404 Baker Lane into a vacation rental with several units available for separate rentals. The council denied the special permit.
Henry Wright, an attorney who lives next door to that property, told the Plan Commission in October that allowing the rental would compromise the stable character of the residential neighborhood.
"We want neighbors," Wright said at the time. "We'd love for someone to move in and be part of a fun and wonderful group of people."
Writing the ordinance
Wright was appointed to the task force to write the new ordinance, along with neighborhood leaders and short-term rental owners from across the city.
He said the ordinance won't satisfy everyone, but it's a good step in protecting neighborhood stability.
"I think the ordinance tries to recognize different ways people can use their residential property," he said. "If you can rent out a room long-term, why not short-term? But if you're just buying a property to flip it as a short-term rental, that's a kind of usage that needs a little more control. The spacing requirement of 500 feet between each one is a way to achieve that balance."
Wright said he thinks owners of short-term rentals are doing a good job improving their properties and selecting good tenants, and their property rights should be taken into account.
"This was an honest effort to balance the interests of the property owners and their need to make money on their property, along with preserving low-density neighborhoods," he said.
Under the new ordinance, the Baker Lane property could not have qualified for any of the permitted categories unless the owner had changed her plans for it. A short-term rental with off-site ownership and units that could be rented under separate reservations would have to be a "bed-and-breakfast inn," which is not allowed in single-family zoning districts. "Bed-and-breakfast inns" also would require on-site management.
Still, some at a public meeting on the ordinance Monday suggested the proposal goes too far in favor of the rental property owner.
Provision questioned
Judson Griffis, a resident of Castle Heights, questioned the provision that allows "short-term rental I" permits in residential neighborhoods by right, rather than requiring a special permit with a public hearing. Griffis was among the neighbors who gathered en masse to protest three vacation stay permits in Castle Heights and Karem Park.
Two of those would have been operated by off-site owners, but one at 3501 Castle Ave. would have qualified under the new ordinance as a "short-term rental I."
"This recommendation would say this person would automatically be eligible for a permit," Griffis said. "I didn't see a whole lot here that gives the neighborhood a lot of input."
Peters said the task force debated that point but ultimately concluded that owners should have the right to rent a room on a short-term basis, just as they can rent long-term. He said neighbors would still be notified of the pending permit applications and could submit their concerns to city staff in writing.
At Wednesday's Plan Commission meeting, member Jose Villanueva said requiring a special permit and public hearing for "short-term rental I" properties "would defeat the whole purpose" of rewriting the ordinance.
Member Joe Mayfield agreed that special permits shouldn't be necessary for a homeowner to rent out space in their own homes.
"I think it ought to be by right," Mayfield said.
The Plan Commission will vote on the recommendations at its 7 p.m. meeting Tuesday at the Waco Convention Center's Bosque Theater, 100 Washington Ave. The Waco City Council will vote on the ordinance at its July 18 meeting at the same location.