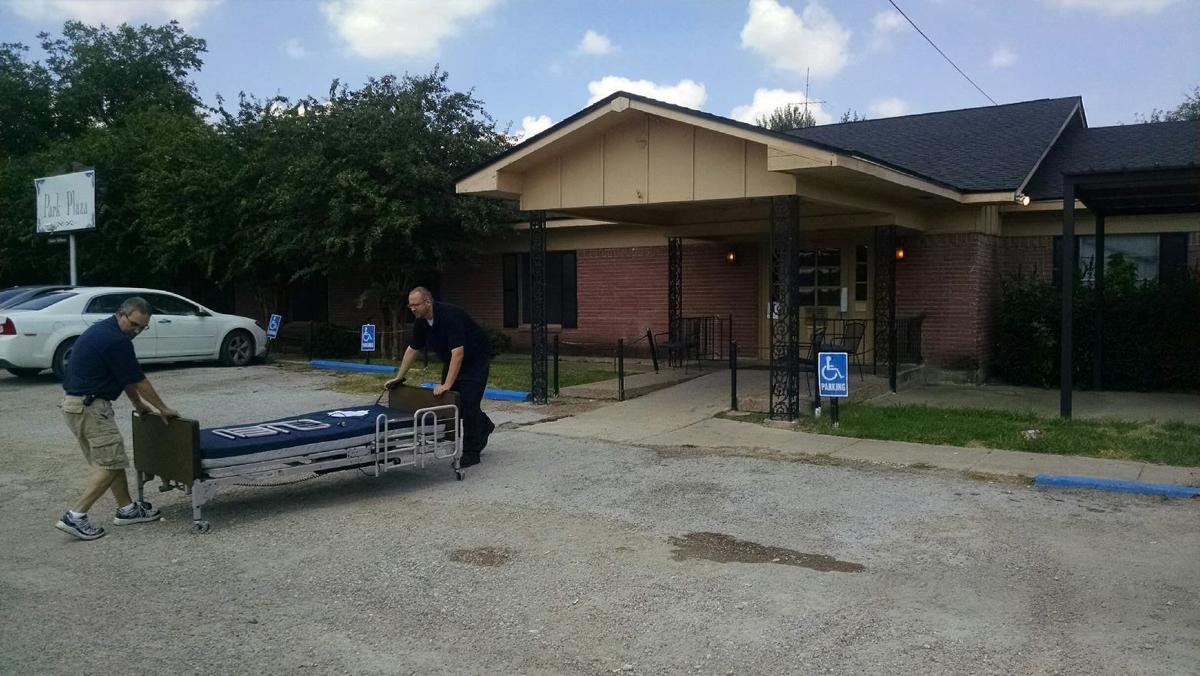 The Texas Department of Aging and Disability Services — or DADS — suspended the nursing home's license Friday evening after the majority of the home's employees walked out after not being paid.
State disability officials were at the home to ensure the quality of care did not diminish for the residents during the administrative upheaval.
But once the employees left after payroll wasn't met Friday, there weren't enough people to keep the home running, Mart Mayor Pro-Tem Henry Witt III said.
"We understand how difficult this situation is for residents and their families. We will try to respect their choices as we help them find services in new locations," DADS said in a written statement.
All 44 residents were relocated by Monday, with only medical equipment and furniture left to be removed from the building.
Last week, residents' families were told they would have to move their loved ones from the facility, but were told upon arriving at the home that moving out was not necessary.
Park Plaza in Mart is owned by Amicus Healthcare Services Inc., which filed for Chapter 11 bankruptcy protection in late August.
Amicus officials can request a hearing on the license suspension, but nursing home officials refused to comment on it Monday.
The Mart home is unrelated to Park Plaza Nursing Home in Whitney, which is held by Family of Park Plaza LLC, according to the company.
Court documents show Clark W. Spencer II is the president of Amicus and owes more than $500,000 to 127 creditors. The top 20 creditors' debts equal $413,104, court reports show.
Witt said he tried to help the nursing home change owners, but the occupancy rate dropped too low and it was unclear if bills for the facility could be covered until a sale was finalized.
Witt said he is unsure what will happen to the building at 1201 E. McLennan Ave., which is too old to be used as a health care facility again without major renovations.
Witt said there are discussions about it being donated for another purpose.
The home employed more than 70 people, and Witt said he is working to ensure the employees will be paid for their time.
"We're trying to get these people what they're owed," he said.
The business news you need
With a weekly newsletter looking back at local history.