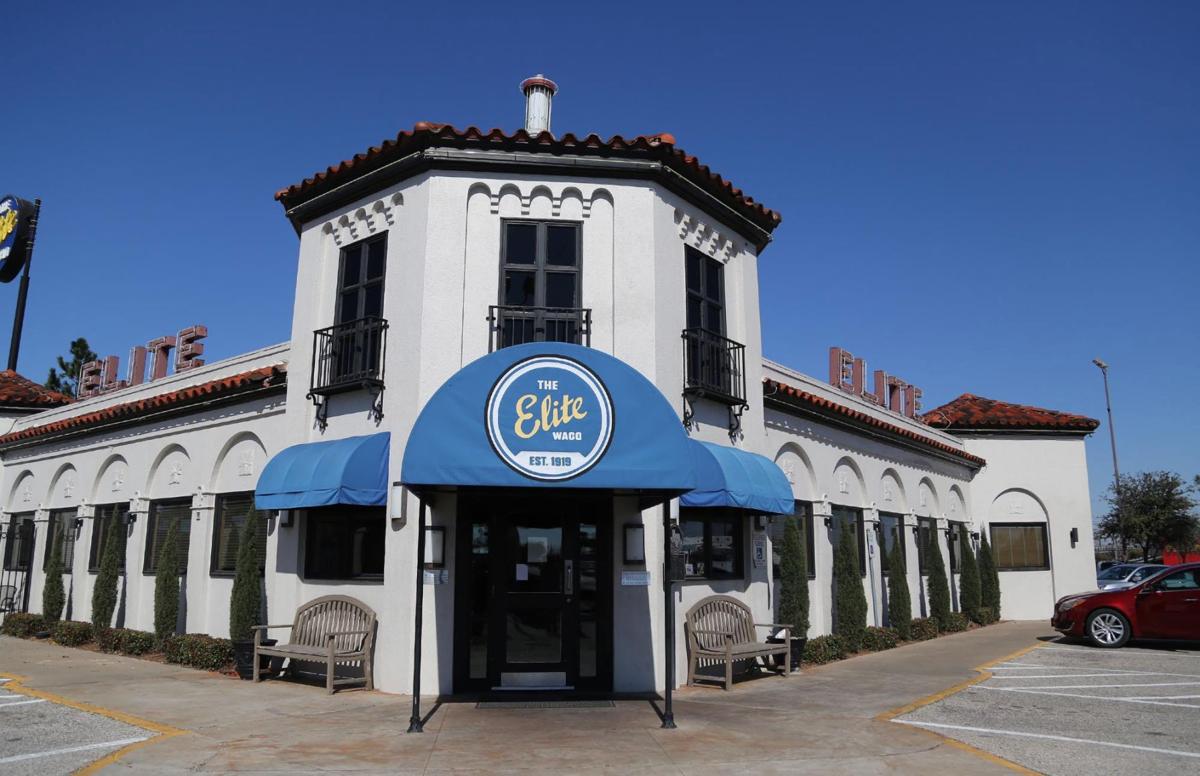 Fort Worth Star-Telegram reporter Stefan Stevenson stopped at Kim's Diner in Waco to cover the first stop of the Texas Rangers' winter caravan. He wrote a review that appeared in Friday's Star-Telegram under the "Foul Territory" headline, which refers to life on the baseball diamond, not the quality of eats at Kim's.
In fact, Stevenson shared positive impressions of the remodeled restaurant at 2600 W. Waco Drive, raving about its fries, onion rings, a hamburger and a chicken-fried steak sandwich, saying the sandwich "was substantial and packed a credible crunch." The cream gravy he used for dipping "was also on the money."
"Kim's serves Diet Dr Pepper, so I was happy before my food arrived," Stevenson said in his piece, which mentioned Kim's makeover two years ago that left it decked out "with a sparkling red and white interior and '50s pop stars and accoutrements. An Elvis Presley statue even greets you at the entrance."
Stevenson went on to say Waco "has an inordinate amount of tasty, well-known burger joints to check out," and said he definitely will make a return trip to Kim's.
Waco residents obviously know the good places to eat around town, but it's nice to hear a positive reaction from a visitor.
Waco leads real estate searches nationwide
Chip and Joanna Gaines, darlings of the home remodel and stars of the popular "Fixer Upper" show on HGTV, continue to hold sway over America.
Realtor.com, the online home marketing site, reports that all 10 of the top home search locations in the nation last year were in Texas, with the 76712 ZIP code in Woodway topping the list and the 76710, 76711 and 76707 ZIP codes in Waco coming in at two, three and four, respectively.
After Waco, the top U.S. neighborhoods for looking at online home listings were in Carrollton, Hurst, Bedford, Plano, northwest Dallas and Arlington.
Kathy Schroeder, who oversees residential services at Coldwell Banker Jim Stewart Realtors, said the rankings involving Waco do not surprise her.
"This has been happening quite often in recent years," Schroeder said. " 'Fixer Upper' gets back on TV, and people considering a move start looking at Waco."
But she said Waco has more going for it than a hit TV show. Its location in the center of the state proves popular with retirees who want to live midway between children and grandchildren, growing industries are bringing executive talent to the city, and home prices remain a bargain.
As usual, plenty of news is breaking on the restaurant front in Waco, with the following developments worthy of mention:
• Interior demolition has started on the former Elite Cafe building on Waco's traffic circle, with new owners Chip and Joanna Gaines planning to convert the historic locale into a breakfast-centric restaurant after a major remodeling. The Gaineses bought the place last year from the Austin-based Ford Restaurant Group.
• Bobby Horner, in the city of Waco's inspection services department, said a group wanting to place a La Madeleine Country French Cafe in Central Texas Marketplace has made inquiries about submitting plans for the project. Waco attorney Dan McReynolds said last year he has received the development rights for a La Madeleine in Waco. He is collaborating with businessman Gordon Robinson and Philippe Le Duff, whose family holdings include the La Madeleine chain, McReynolds said at the time.
• Sascee's Southern Style Eatery has relocated from Franklin Avenue to the former Fat Ho Burger building at 719 S. 11th St. That move was necessitated by Clay Pot's decision to move into the space Sascee's previously leased at 416 Franklin Ave. Clay Pot, which serves Vietnamese food, will lose its present site to the widening of Interstate 35.
The public is invited to free seminars on fraud prevention at 10 a.m. and 3 p.m. Tuesday at the Greater Waco Chamber of Commerce building at South Third Street and Franklin Avenue. Admission is free, but registration is requested. To register, call 863-2567.
People who register will receive materials for themselves and their staff to prevent fraud, recognize counterfeit bills and avoid scams, organizers said.
Presenters include Ken Givens, with U.S. Merchant Payment Solutions; Adam Price, with the local Better Business Bureau office; and Sofie Martinez, Waco Police Department crime prevention officer. The Greater Waco Chamber of Commerce also will have a representative at the seminars, both of which last 90 minutes.
The Gateway Mortgage office at 4600 Bosque Blvd. has won the Gateway Mortgage Charity Challenge for 2016 and received $15,000 it has distributed to local organizations.
Branch manager Vivian Sumrow said $4,000 went to Compassion Ministries, a transitional program for homeless families; $4,500 went to McLennan County Pack of Hope, which fights childhood hunger; $2,500 went to the McLennan Animal Rescue Coalition; and $4,000 went to the Boys & Girls Club of Hillsboro.
The local branch was chosen from Gateway offices nationwide based on its business performance, according to a press release.
The Gateway website said the company was founded in 2000 in Tulsa, Oklahoma, and has grown to have branches in 25 states.
It saw loan origination reach $3.1 billion in 2015, the last full year for which the company posts statistics on its website.