Magnolia is making its next massive move, with a master plan to bringing new shops and public spaces to a two-block area anchored by its downtown silo attraction.
Magnolia Market at the Silos plans to make $10.4 million in renovations and additions before the end of the year, with plans to add a whiffle ball field, more shops, gardens and a relocated historic Waco church to the 4.9-acre site, which already draws an estimated 30,000 visitors per week.
The downtown Tax Increment Financing Zone board on Thursday will consider a request for $1.1 million in funds for public improvements to support the project.
Part of the project is already underway as crews convert buildings at Eighth Street and Webster Avenue into a coffee shop and a Magnolia Homes Furniture showroom.
A master plan would reorient Magnolia Market so that its main entrance would be on Eighth Street, currently the entry to Magnolia's gravel parking lot.
Replacing the parking lot will be a "retail village" arranged around a green lawn, with eight buildings, five of which would be marked for retail space, two as bathrooms and one as an information center. The green would be anchored by the relocated Second Presbyterian Church building, which now sits at 510 N. 13th St.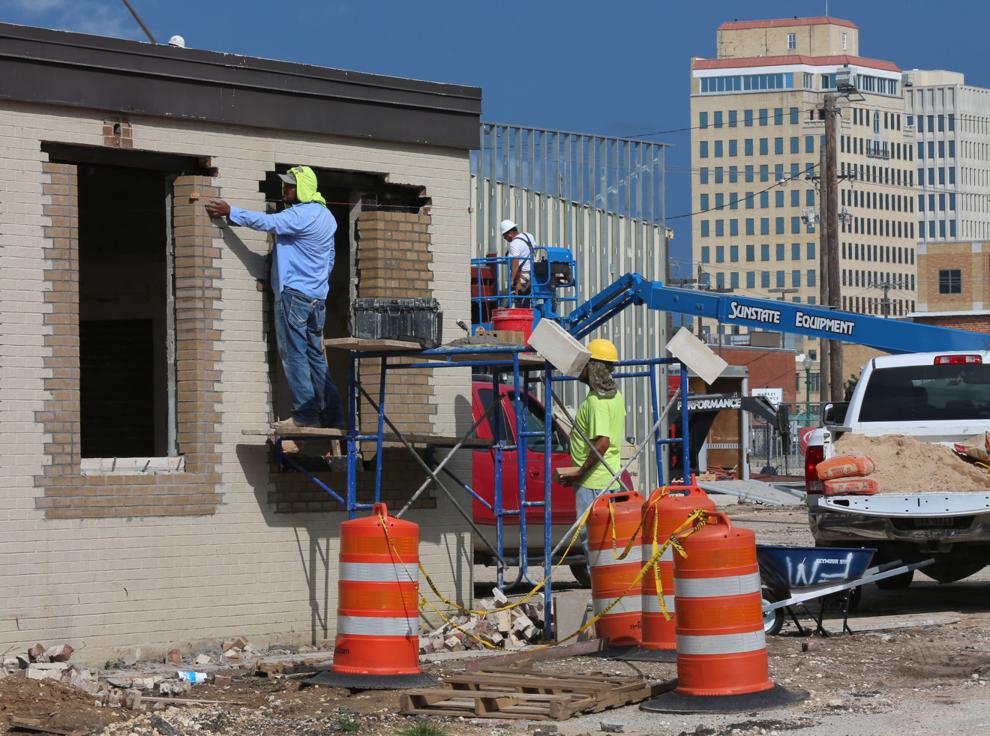 Throngs of shoppers making the pilgrimage to Magnolia Market likely don't know about the hallowed ground where Babe Ruth, Theodore Roosevelt and Joe Louis once drew thousands.
Other additions include a splash pad for children, brick walkways, shaded landscaping, and more lighting for aesthetic and safety purposes. The plan would create a whiffle ball field with tiered seating to honor the legacy of Katy Park, a minor league baseball field that drew huge crowds and athletes such as Babe Ruth for decades before it closed in the 1960s.
The master plan was prepared by architectural firm Clayton & Little, which designed the outdoor spaces at the Pearl Brewery redevelopment in San Antonio. The master plan envisions the project as an "economic catalyst" for Waco and a "place that Waco residents can enjoy and be proud of," the plan states.
City of Waco staff is recommending the entire $1.1 million TIF incentive to Magnolia LLC, saying the improvements will return that much in tax revenues to TIF coffers within five years. The TIF Zone helps fund improvements in downtown using a portion of tax revenues generated within the zone. The board meets at noon Thursday on the third floor of City Hall.
Staff also recommends that the TIF board require that Magnolia obtain a "certificate of appropriateness" for relocating the old church building.
1894 church building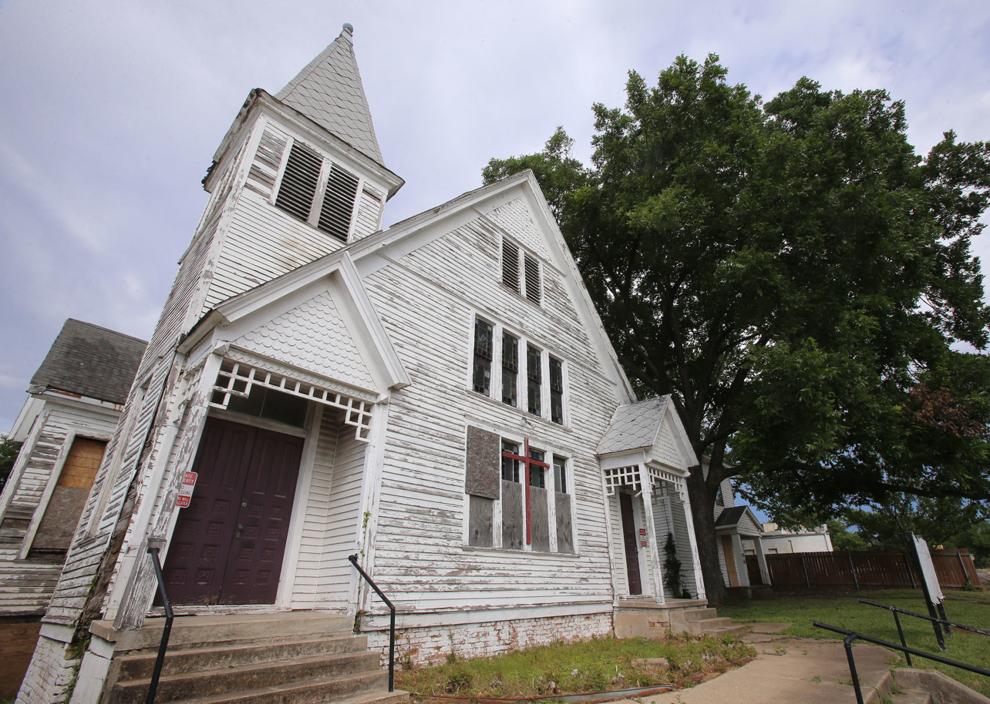 The structure, built in 1894, sat empty for decades until the Gaineses bought it from Waco architect Sterling Thompson in February 2017. The master plan states the church would be used as a place to sit and possibly hold seminars in the future.
Thompson said he'd originally planned to move the church to a new location and use it as a venue, but it wasn't feasible for him. He said the structure includes an addition, including the church's basement and a few rooms, which would be difficult to move. Thompson also said the church's large steeple may have to be removed and reattached during the trip.
"Whether they have to dissect the building or not, it's a big job," Thompson said. "But moving a structure that big can be done."
Jim Peevey, a real estate broker with Reid-Peevey, said Magnolia's impact on Waco can't be overstated.
"If a lot of retail builds up there, we'll be on the map for a long time," Peevey said. "It could turn into a regional retail hub."
He said in addition to raising the city's profile, he credits the Gaineses with changing the way adults between the age of 21 and 30 see Waco.
"This generation is more present than it probably has ever been," Peevey said. "You cannot measure Magnolia. It's a once-in-a-lifetime phenomenon."
After winning the hearts of shoppers at Magnolia Market at the Silos and the brunch crowd wi…
One Waco's oldest and most threatened historic churches now belongs to Waco's most famous couple.
On a Thursday afternoon at Magnolia Market at the Silos, tourists line up for $3.50 "shiplap…