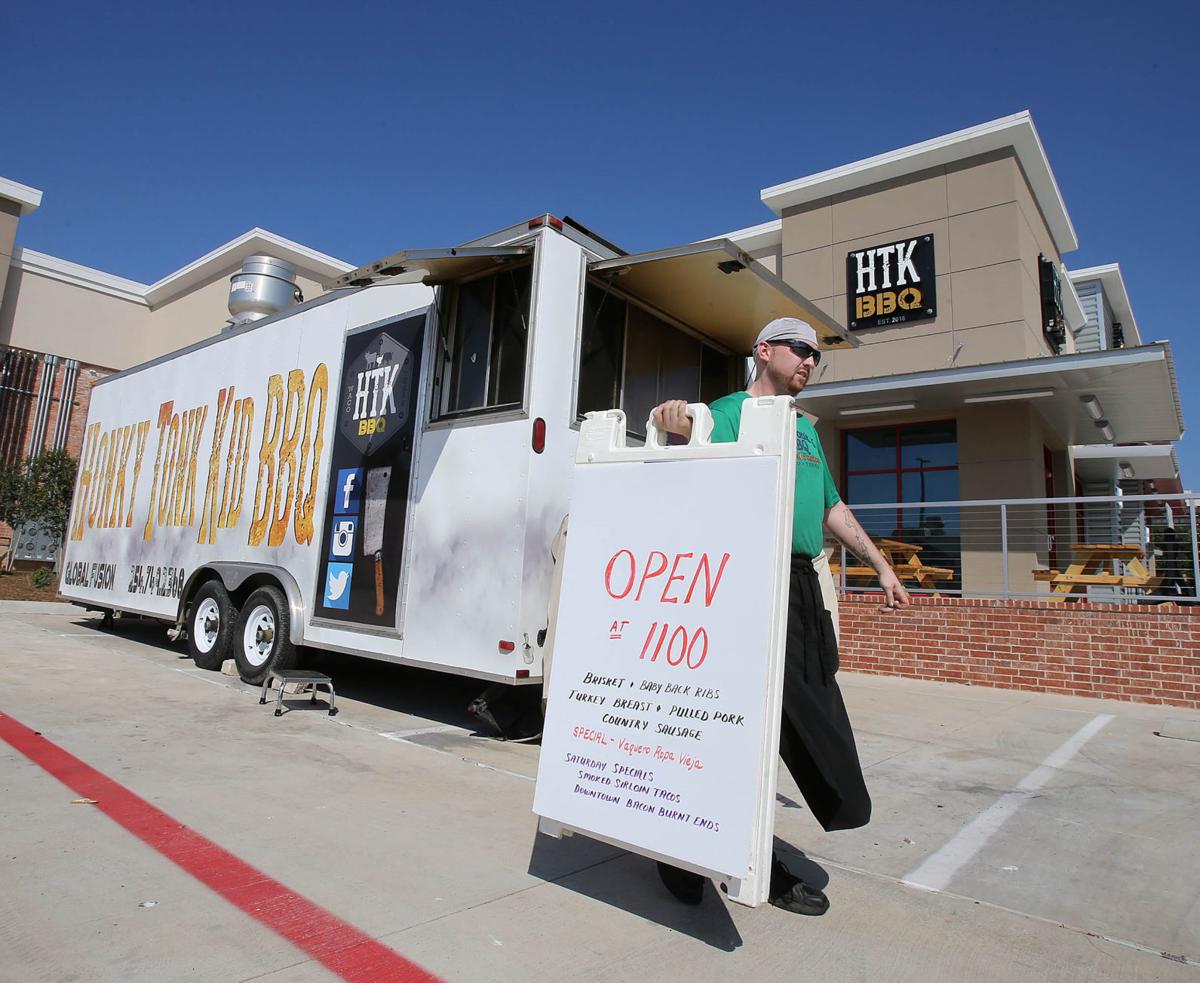 Food trucks, some say, are restaurants with training wheels.
They give entrepreneurs a shot at proving their mettle, and perfecting their recipes, before investing in brick-and-mortar locales. They allow mom-and-pop operators to remove the kinks, receive customer feedback, even make money they eventually may use to open a permanent location.
They impress lenders whose financial support may prove crucial.
David Littlewood, president of TFNB Your Bank For Life, called food trucks "great incubators." Selling fusion barbecue, gyros, gourmet grilled-cheese sandwiches or ice cream sundaes from a portable kitchen "shows a certain amount of effort and success" that may translate well to future ventures.
In the Waco area, at least three local food trucks turned restaurants are up and running, and at least two more have announced plans to make the move. Even the Torchy's Tacos chain, with a Waco location at 801 S. Fifth St., got its start as a food truck in Austin.
The failure rate among eatery startups is high, the effort "requiring a very special set of skills and financial backing," so would-be meal moguls need every break available, Littlewood said. Especially in Waco, where fickle diners "are good at embracing the new until the newness wears off," he said.
"Our dream always was to have a restaurant, not necessarily a food truck, but those two ideas converged," said Stephanie Garman, owner and operator of a Greek place called Xristo's Cafe, where the lamb gyro and avocado hummus are popular choices.
Xristo's earned its chops parked in a row of food trucks at University Parks Drive and Franklin Avenue, and opened a permanent location at 810 LaSalle Ave., closer to Baylor University.
"We loved that corner, that spot, and still do," Garman said. "We started there by ourselves, no one else around. But when it's extremely cold or extremely hot, no one wants to sit outside. Now they don't have to."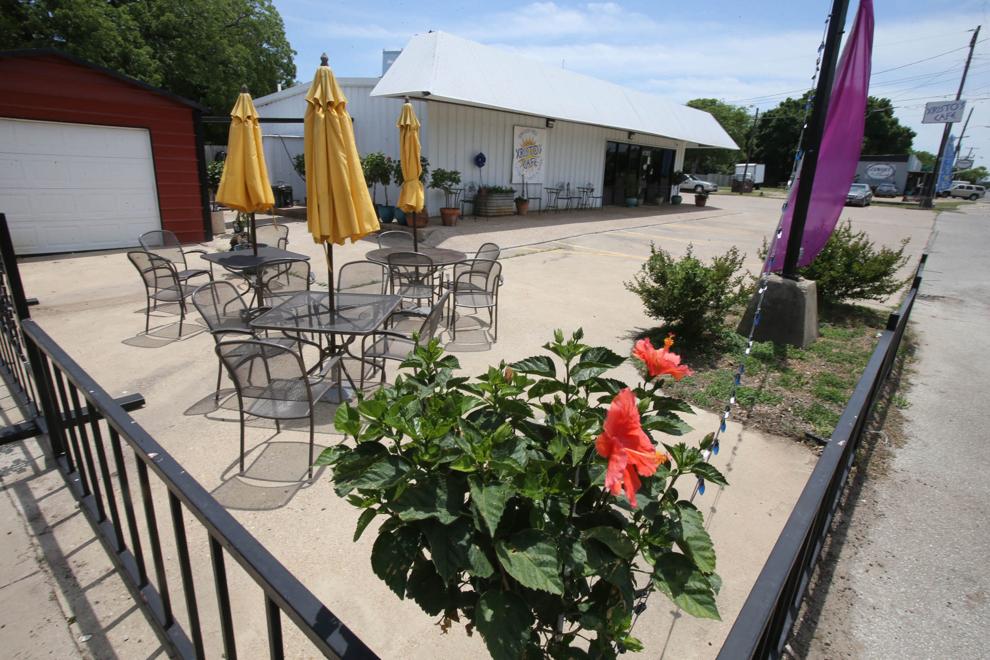 Garman and her husband, Chris, have six children, two in college, one a recent college graduate and a fourth a senior in high school. Spreading the appeal of Xristo's became critical to the bottom line.
"We have dishes in our restaurant that we have at the food truck, but we have them more consistently," Garman said. "We have lamb chops more often. We have more soups. We have Greek lasagna, which we did not have very often at the truck. We added hamburgers because we get a lot of couples, one curious and wanting to try Greek food, the other not so much."
Xristo's broke the ice, apparently unleashing a flood among truck and trailer proprietors craving a permanent address, either to carve out a larger niche in the local market or improve the customer experience.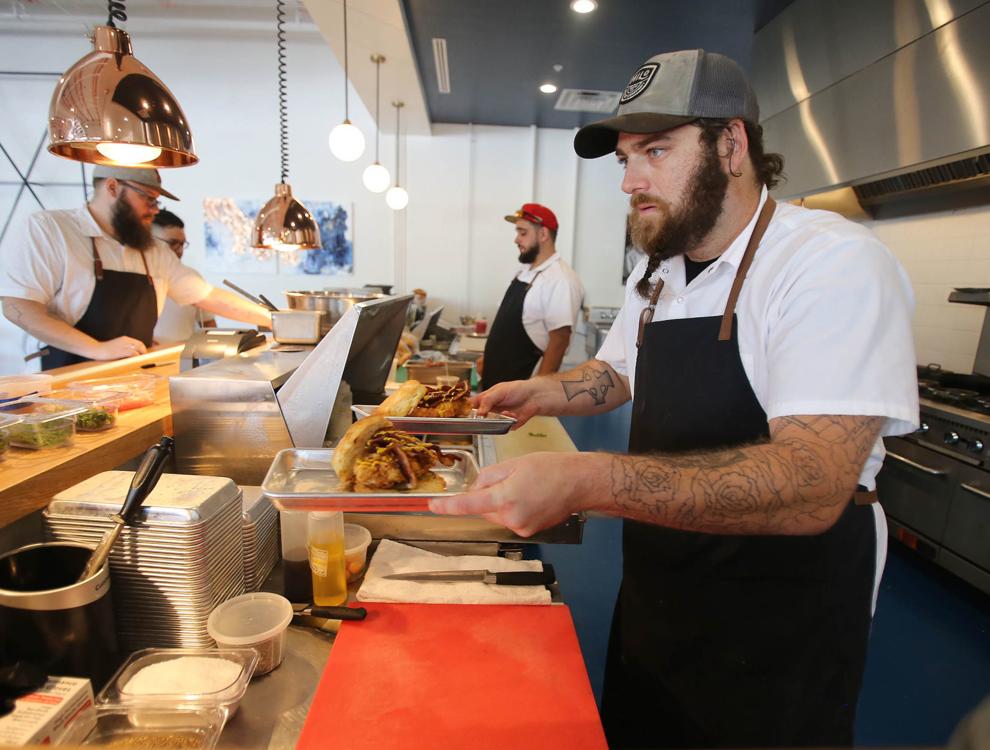 Last week, Milo Biscuit Co. owner Corey McEntyre unveiled Milo All Day, which, as the name suggests, serves breakfast, lunch and dinner at 11th Street and Franklin Avenue. He lined up an investment group that includes Blake Batson, who owns Common Grounds and Heritage Creamery, and secured a loan from American Bank to make his dream a reality.
McEntyre, a chef who relocated to Waco from Nashville, Tennessee, in 2015, honed his skills operating food trucks at Magnolia Market at the Silos, and elsewhere, and his private "pop-up" dinners around town.
He said Waco has a vibrant but underrated dining scene, fueled by home-owned spots including Baris, an Italian diner on Valley Mills Drive, and Tony DeMaria's Bar-B-Que on Elm Avenue, which preserves the family tradition of serving until the smoked meat is gone, eschewing operating hours.
Megan Henderson, executive director of City Center Waco and a downtown booster, warmed to the subject by rattling off the names of rolling food joints operating in and near Waco's inner city.
"Some food truck owners love the visibility and flexibility that comes with that one particular vehicle, no pun intended," Henderson said. "I know Corey at Milo has wanted a brick-and-mortar location for as long as I've known him. It's all up to the individual to make that decision."
Downtowns "need a great food culture," and Waco is moving in that direction, with mobile kitchens contributing to the transformation, she said.
"There are so many pieces restaurant owners must get right," she said.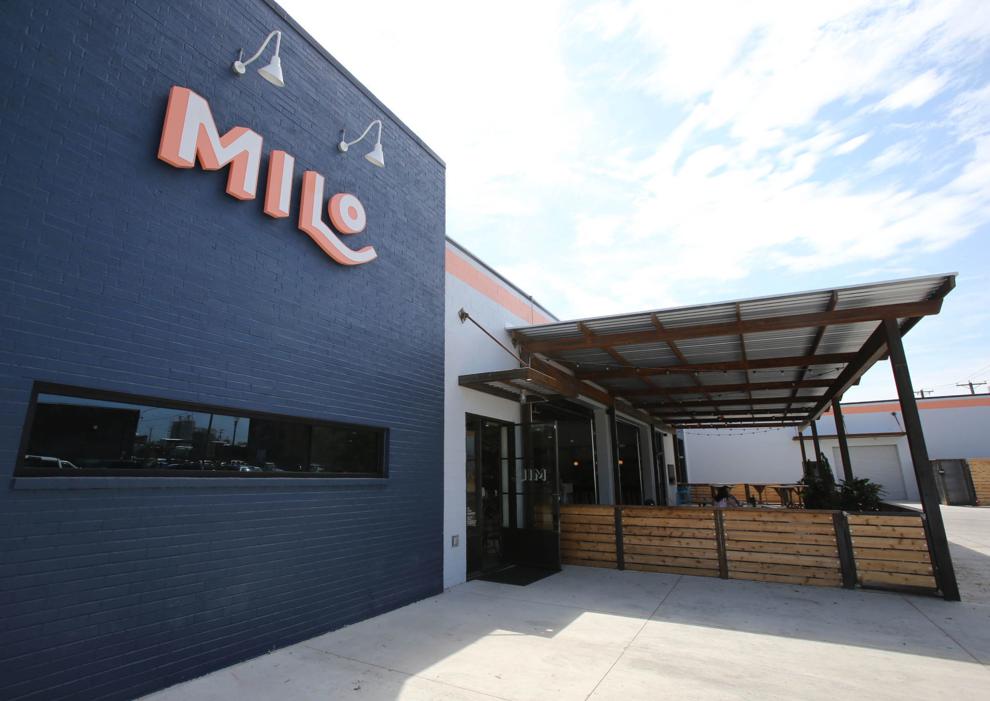 Menu options, food preparation, service, fine-tuning ingredients and determining who your customers are what they want to eat can all benefit from a little trial and error.
Opening a food truck or trailer or other mobile kitchen allows business owners to focus on necessities with fewer distractions, Henderson said.
"Plus, you get to try new locations, and pay lower upfront costs," she said.
Mohd Hakim, owner of Bake-N-Load, a stuffed potato emporium at 1401 N. New Road, said he plans to keep the operation low-key for now.
Hakim and his crew prepare baked potatoes in a special oven, then customize the spuds with toppings that include cheese, sour cream, Philly steak, chicken fajitas and brisket, among others, and then whip the ingredients.
He and his family built a small food-truck park next to their other enterprise, a hookah bar, spending about $150,000 on property improvements to accommodate both ventures. Hakim, originally from Jordan, said he may place Bake-N-Load at a second location in the near future, but opening a brick-and-mortar location is out of the question, at least for now.
"The market is just too crowded right now, with a lot of big restaurants, chain restaurants. We're still the small guys who make everything from scratch," he said. "We don't want to compete on a larger stage just now."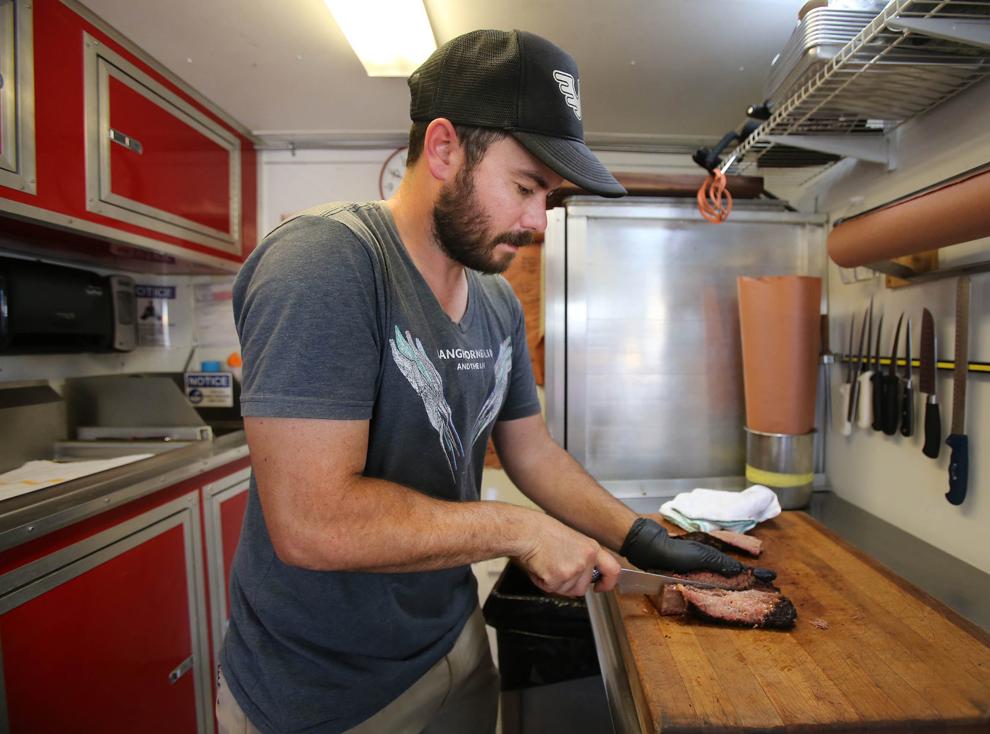 Guess Family Barbecue, meanwhile, is pushing to the next level.
"We just signed the papers and made agreements with investors to place two restaurants in 10,000 square feet at Sixth Street and Columbus Avenue," said Gene Vinnykov, a native of Ukraine who moved from Chicago to Waco.
He partnered with Texas-born Reid Guess to launch a food truck in January 2017 that has been included on this year's Texas Monthly list of the state's top 50 barbecue joints.
"We've been very blessed. The quality of our meats and our processes have been good to us, kept us in the spotlight," Vinnykov said.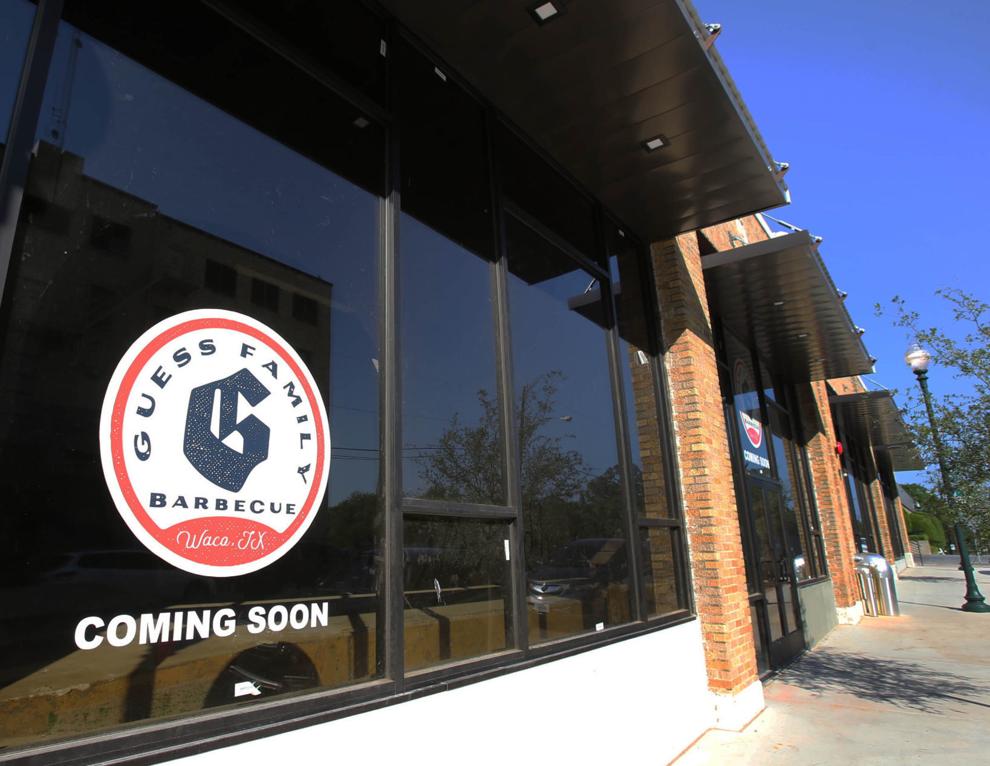 So good, he said, they will place Guess Family Barbecue and a second restaurant, Koko Ramen, in the building where developer Marshall Stewman has transformed an old Studebaker dealership into a development that is already home to co-working space WacoWork and Nexus Esports.
"The two concepts will have a shared bathroom and a shared main commissary," Vinnykov said. "The Guess side will have an old-school Texas feel, and will turn it into a steakhouse in the evening, with a darker speakeasy type feel. Guess will seat about 300, Koko Ramen about 100."
He said he expects an opening late this year or early next.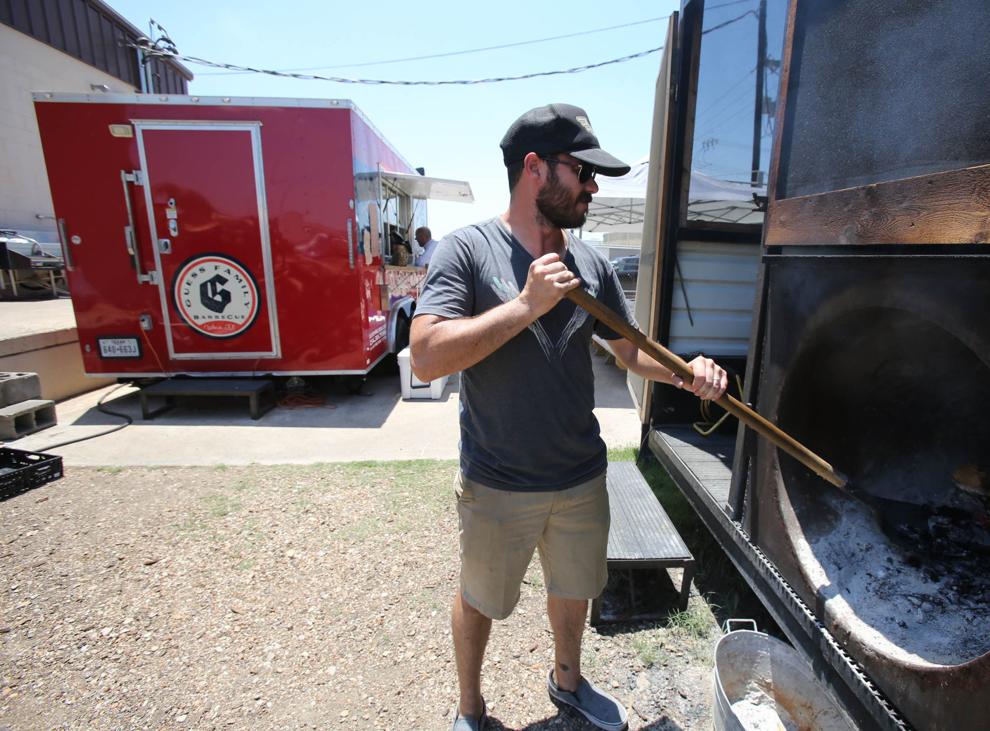 Reid Guess "spent a lot of time in Austin, at Lambert's Barbecue downtown. He wanted to do something different, so he bought a trailer and moved to Waco," said Vinnykov, speaking for the team. "The main reason for the move was family. His wife, Sara Guess, has relatives around here. But another reason is Daniel Vaughn, the barbecue editor at Texas Monthly. He travels between Austin and Dallas at least three times a week, and Reid knew he needed somewhere to stop in between. Daniel has visited several times."
Guess Family Barbecue first set up outside Bare Arms Brewing on the traffic circle and now operates on shared space at South Sixth Street and Jackson Avenue. Word spread, long lines began to form daily, and Reid would sell out in 40 minutes or less. Vinnykov, usually wearing a Chicago Cubs baseball cap, became a steady customer, then a friend and business partner, and watched Guess "become bigger than Waco," attracting fans who made hours-long drives to join Guess mania.
"Without a food truck that provides proof of concept, you don't go into a $1 million-plus project," Vinnykov siad, referencing the planned move to Sixth Street and Columbus Avenue, where Reid Guess will continue to start heating his barbecue 60 hours before serving it, applying a salt-and-pepper spice rub and using only post oak to kindle the fire, "no gas at all."
David Gorham, founder of Honky Tonk Kid BBQ, can identify with Guess' sweet smell of success. The onetime pitmaster at Uncle Dan's, a 40-year local barbecue tradition, Gorham attended Texas State Technical College's culinary school, traveled to Australia and returned home to take the world of sauce, rubs and brisket by storm. Developer Todd Behringer became such a fan he offered Gorham space in the Bicycle World-anchored UParks Village at University Parks Drive and Mary Avenue, a 37,000-square-foot venture launched by Behringer and business partner Shane Turner.
Gorham accepted, and his business name already appears atop the building, though an opening date remains many weeks away, he said.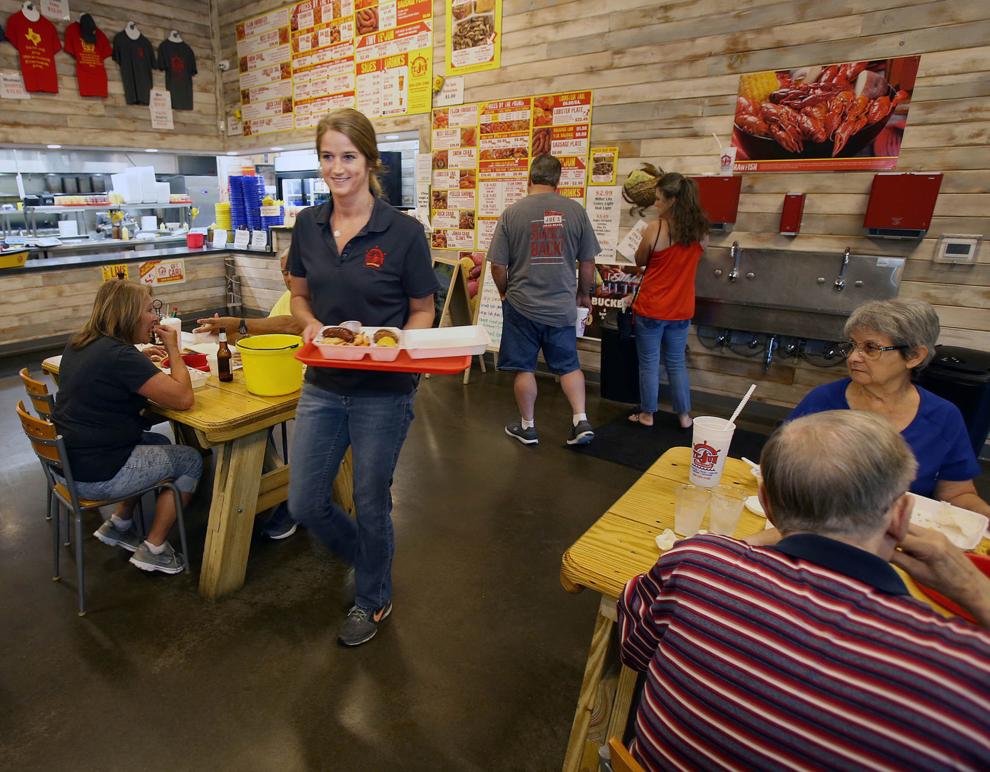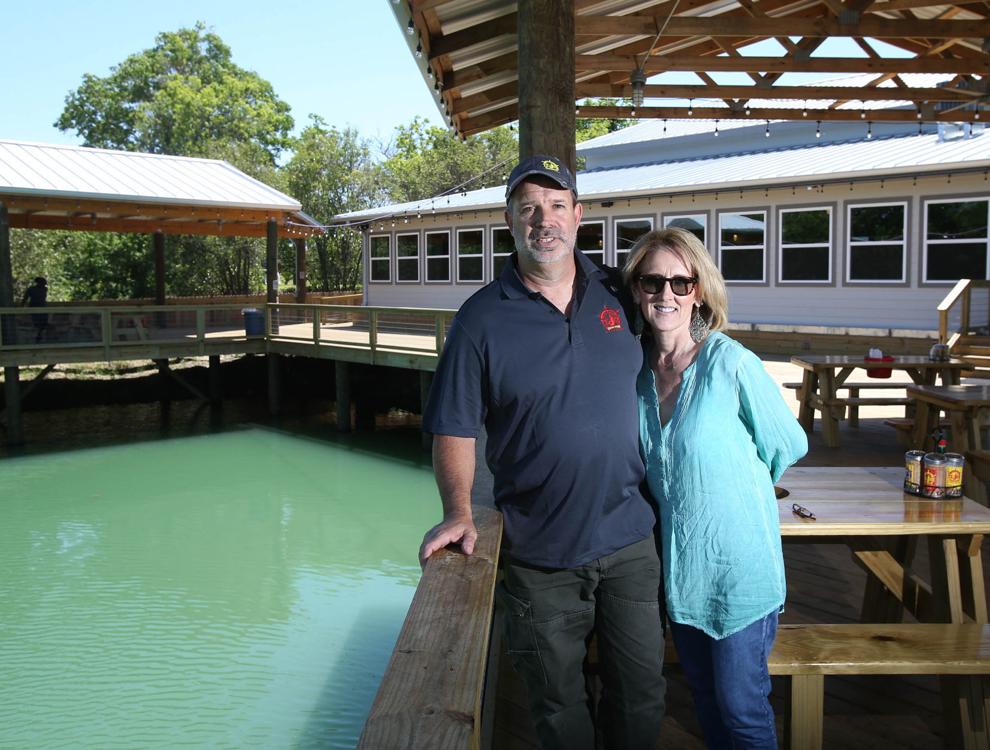 When he is not leading a small church in Teague, Joe Reid for 21 years has been selling Cajun-spiced seafood and crawfish under the name Te'Jun the Texas Cajun. He hauled his food trailer all over the area, to Corsicana, Hillsboro, Buffalo, Gatesville, Temple and Robinson, where he parked in the Brookshire's parking lot and watched the lines grow.
A spiritual man who says God directs his path and decision-making, Reid opened a brick-and-mortar location on Highway 77, Robinson Drive, in December 2016. Response has been "beyond belief," Reid said.
He declined to quote crowd totals or divulge his revenue stream, "but I know Robinson Police are dispatched every Friday and Saturday due to customers parking along the highway. It's a good problem, but I want my customers to be safe, which is why I just bought two more acres to accommodate them."
Reid said he also plans to tweak his 10,000-square-foot dining complex to create more seating options outside and on the back porch. He envisions families gathering around fire pots to play games, hold birthday parties "or just sit around the fire and talk into the evening."