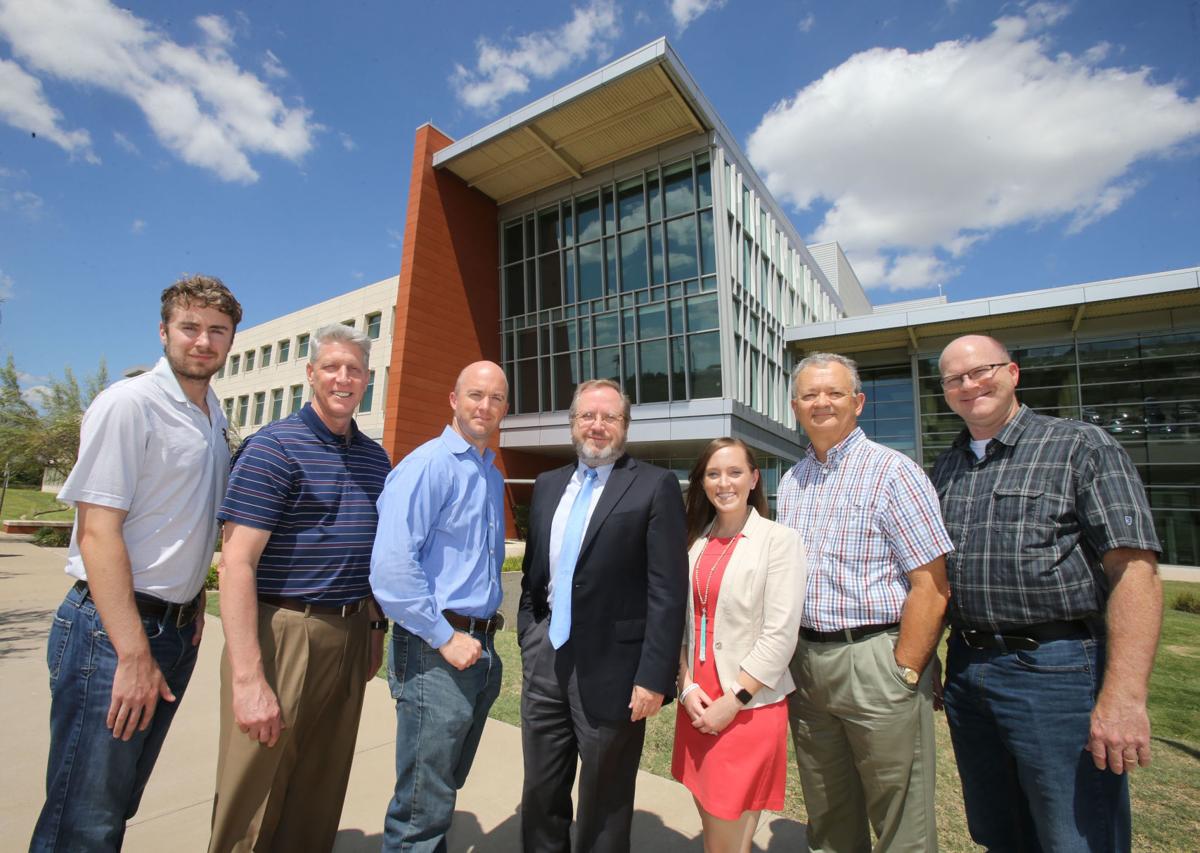 A Texas company pushing to commercialize an idea championed by famed inventor Nikola Tesla more than a century ago has recruited help from Baylor University.
Viziv Technologies will be getting help from Baylor students and instructors as it works to develop a way to distribute electricity wirelessly over long distances. The company's work focuses on the use of "a phenomenon known as a Zenneck surface wave to transmit electromagnetic waves along the interface of earth and air," according to a Baylor press release announcing the partnership.
Viziv is also working to develop use of Zenneck waves in communication, navigation and sensing, according to the press release. It leases about 3,000 square feet in the 330,000-square-foot Baylor Research and Innovation Collaborative, where it has done research since 2013. It has a total of about 30 employees between locations here and in Waxahachie and Milford.
"History is replete with examples of the power of people and organizations coming together to do what would be impossible individually," President and CEO Michael Miller wrote in the press release.
The company is backed by more than $50 million from investors, spokesman Michael Taylor said. This will be its first partnership with a university.
Good fit
Baylor's strong programs in electromagnets and power systems make the partnership a good fit, Viziv Chief Technology Officer Randall Jean wrote in the press release.
"As an electrical and computer engineering professor at Baylor, my colleagues and I were among the first to move our research into the BRIC in 2013," Jean wrote.
The Zenneck surface waves the company hopes to develop commercial uses for are "unaffected by lightning, geomagnetic disturbances, solar flares or electromagnetic pulses such as those generated by a nuclear blast," and are "virtually impervious" to the physical attacks and cascading failures during peak use that threaten the power grid, according to the press release.
"Currently about 17 percent of the world's population have no access to electrical power, and for many more people, availability is spotty and unreliable," Baylor Vice Provost for Research Truell Hyde wrote in the press release. "This technology has the potential to raise the standard of living for people around the world. Who wouldn't want to be a part of something like that?"
Viziv expects to double its employment over the next year, the press release states.
"We had a short-term agreement with Baylor to begin work and now have seen the arrangement extended," Taylor said. "Our ultimate goal is to commercialize as many applications as possible. We have a number in the works but would prefer to keep those internally at this time."
The Baylor Research and Innovation Collaborative now has seven relationships with the private sector, including L3 Technologies, which employs about 900 people locally, said Whitney Richter, spokeswoman in Baylor's Office of the Vice Provost for Research.
The business news you need
With a weekly newsletter looking back at local history.