Cameron Park Zoo's education coordinator, Jacquelyn Wilson, didn't truly consider herself a scientist until she went off to college.
All she knew until then was how much she enjoyed going outside to explore and discover whatever living thing she could.
"I just considered that being like a tomboy, not so much a scientist," Wilson said. "Then I got to college, and was like, 'Oh, people do this and call it science.' That's where my background started."
Now, Wilson is leading middle school students to become citizen scientists, or students who use science in everyday activities to observe the world around them, as part of Cameron Park Zoo's new Science Action Club. Wilson minored in entomology at Texas A&M University.
The free club, which meets every Saturday in February and April, is a new pilot program meant to offer lessons about bugs and birds, with a focus on science, technology, engineering and mathematics education.
"The whole thing is about getting kids involved in science and STEM activities and it's about citizen science," Wilson said. "Teaching kids you are a scientist, and using words like 'we are,' and not 'today, you're pretending to be' type stuff. It's new for us, and it's pretty exciting for us."
The club, initially meant to be an afterschool program for an hour a day throughout the week, was moved from 9 a.m. to noon Saturdays to give students more than just 60 minutes of learning and observing. It's open to any student in fifth through eighth grade.
The trick, however, has been generating enough interest and attendance in the club. During the first meeting, only one student showed up. At the second, eight students showed. But Wilson said she'd love to see that number grow, considering getting students interested in STEM is already a challenging task.
Under former President Barack Obama's administration, the U.S. Department of Education declared the United States a global leader in many areas based on work produced by scientists, engineers and innovators. Yet, while the U.S. is expected to see a continued increase in STEM jobs and career fields from now until 2020, only 16 percent of American high school seniors are proficient in math and interested in a STEM career, according to the department's website.
James Villa, a Tennyson Middle School teacher who teaches eighth-grade science at the school's Atlas Academy, can attest to the difficulties of getting students interested in STEM fields. As a STEM advocate, he teaches a combined science course — or "a little bit of everything" — in Waco Independent School District, he said.
He often recommends students to other programs at the zoo, and heard about the Science Action Club through word of mouth. He called the club key to generating more interest in those areas.
"For a student to decide they are interested in STEM, I can't overemphasize some sort of field experience or some sort of program where they realize, 'I like this,'" Villa said. "In the classroom with (standardized) testing, it's a little bit more difficult to make that connection. It's the field experiences that win them over. On a smaller scale, it's learning through labs, through inquiry that they get hooked in on it."
Offered through the California Academy of Sciences, the club will cover two sets of curricula: Bugs in the Schoolyard in February and Birds in the Schoolyard in April.
Bugs in the Schoolyard is about learning how to define what an insect is and the numerous types of insects in their own backyard, while Birds in the Schoolyard follows a similar structure.
"One of the activities we did was we laid out a string of yarn across different types of ground, and she had to look at it like she was an ant," Wilson said referring to the student at the first meeting. "She had to draw a map looking at it like she was an ant. So a pebble, she had to draw it like a mountain. It's teaching them how to look at it as a scientist and look at all the details."
Each meeting will build on the lessons learned at the previous one, but anyone can join at any time, Wilson said. It's easy enough for someone to catch on and helps put a different perspective on recess or outside activities, she said.
"At different points, we'll be going out and doing different insect collection techniques. They'll be exposed to learning how to use a bug net or a sweep net, or learning how to use a beat sheet," Wilson said about the February lessons. "You put a sheet under a bush, and you shake the bush and insects fall onto the sheet."
Students will also use apps called iNaturalist and eBird, citizen-scientist apps that allow students to upload images of insects and animals to ask professional scientists from around the world how to identify what they've found, down to genus and species.
"We'll be catching insects, and they'll be able to see some of ours," Wilson said. "But we don't have a very extensive collection. We will be doing some stuff in the Ranch House, so they'll get to see our education collection of ambassador animals. But because this isn't so much a camp as it is a club — we're not going to be doing a whole lot of behind-the-scenes tours. It's focused on getting out into nature, finding things in nature and how to identify what they're seeing."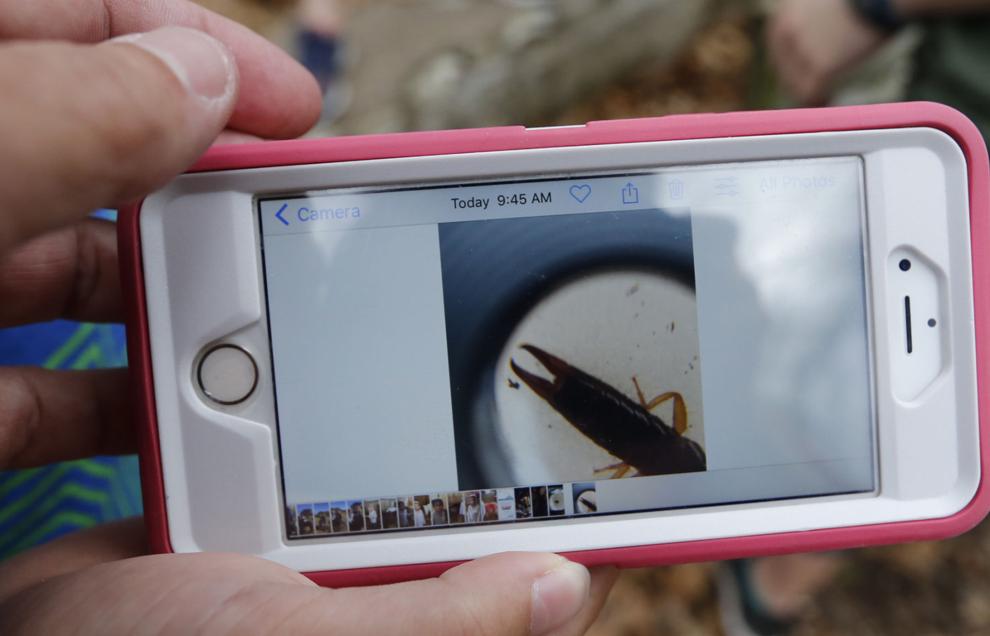 Cameron Park Zoo's Science Action Club is the first for McLennan County, but might not be for long. Baylor University and representatives at the Region 12 Education Service Center are also partnering to create a Science Action Club, Didey Montoya said. As the University of Texas at Austin's Outreach Coordinator, Montoya coordinates all the training and curricula for groups implementing the club across the state as part of the Texas Girls Collaborative Project. TxGCP connects nonprofits, schools and higher education institutions and companies to informing and motivating girls to pursue STEM careers.
Currently, eight groups are implementing Bugs in the Schoolyard, and 13 groups will implement Birds in the Schoolyard this spring, she said.
"(The club) really empowers students to explore outside the classroom," Montoya said. "The stuff they use in their clubs they can use in their daily lives. They start creating their own questions — why, when, how?"