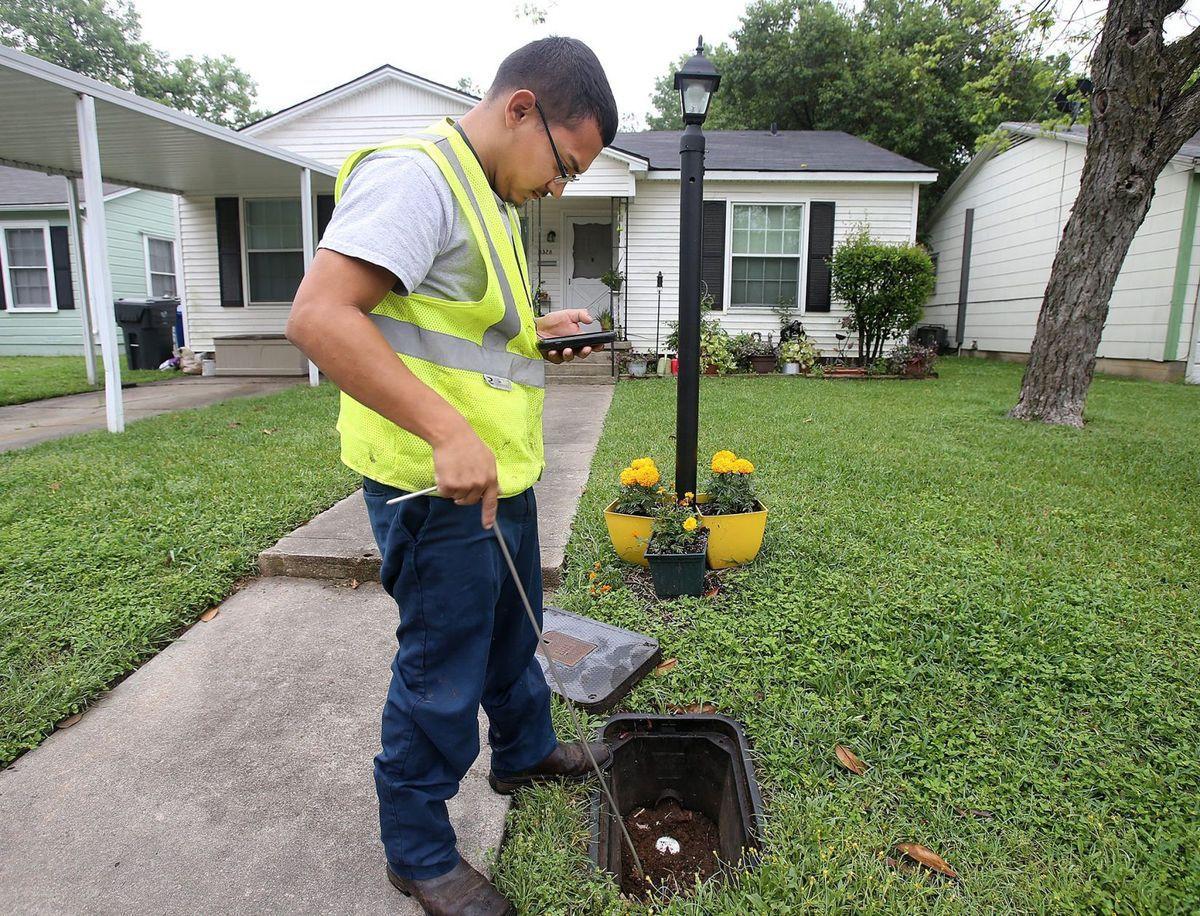 The Waco City Council approved a $12 million contract Tuesday for a smart water meter system that will allow every household and business in the city to track their water use in real time.
The advanced metering infrastructure has been a long time coming, water utilities director Lisa Tyer said. She reviewed options for an updated system about 18 years ago, but the move would not have been cost effective at the time, she said. Since then, there have been numerous improvements in advanced metering infrastructure, she said.
"This is just a great product for us to be able to bring to the city," Tyer said.
It also eliminates the need for meter readers to check every meter in-person.
The contract was awarded to Itron Inc. The city will pay for the project with $12 million in financing the Texas Water Development Board awarded in July 2016.
City utilities spokesperson Jonathan Echols said he believes the new system will be great for residents wanting to better manage and control their water use throughout the month, rather than waiting for their bill at the end of the month.
The new system will include a customer portal and leak detection system. About 12,000 water meters due for an upgrade anyway will be replaced. The city's other 34,000 will need to be retrofitted to be compatible with the new system, Tyer said.
The automated leak detection will find small leaks sooner, and the system will be easier to repair with less damage and less water spilled, she said.
Customers will also have direct access to consumption records and can set alerts for certain consumption levels, she said.
The 16 city staff members in the meter services department will retain their jobs, but their responsibilities will shift to preventative maintenance, she said.
The system should last the city 20 years, Tyer said.
"At the end of that, we'll probably look at a new technology," she said.
A project kick-off meeting is scheduled for February, and the smart meters will be installed between May and June 2019.
The city had to make a second attempt at awarding the contract for the project because of a procedural error in the first attempt, according to city documents.
It received six bids in the first request for proposals sent out in January, and the original winning bid that had to be scrapped came in about the same cost as the final winning bid, Tyer said.