In 100-degree heat Monday, Waco High School biology teacher Kathryn Hopkins was on her hands and knees at the Lake Waco Wetlands, wrist deep in murky waters.
Her task for the day: collecting water quality samples alongside Baylor University professors in an effort to bring water quality issues to life for local students.
"It's their future," Hopkins said during a lunch break at the Lake Waco Wetlands education center. "If they aren't interested in it they may not have one."
Hopkins was one of 20 educators taking part in the four-day professional development program, called "Immersed in the Wetlands: An Environmental Academy for Educators." The training was part of a larger environmental education initiative funded by a $91,000 federal grant from the U.S. Environmental Protection Agency and $30,000 from Baylor University.
Teachers on Monday were grouped into color-coded teams that collected water samples from various sites at Lake Waco Wetlands. Later, they would take the samples to an environmental science lab room at Baylor University to measure the level of dissolved oxygen, acidity, turbidity, phosphates and nitrogen.
The Lake Waco Wetlands on Eichelberger Crossing Road was created in 2000 to offset habitat losses at Lake Waco and to filter impurities from the North Bosque River before they hit the lake.
The goal of the program is to outfit area educators with field-based environmental education methods they can bring back to the classroom, said Suzanne Nesmith, an associate dean of Baylor's school of education.
"It's crucial for them to understand the environment and how to teach about the environment because they are teaching our future," she said. "If they don't understand it well enough or aren't comfortable with teaching about the environment, then we're going to have a generation of students who are not knowledgeable or who are not comfortable with approaching environmental problems and doing something about them."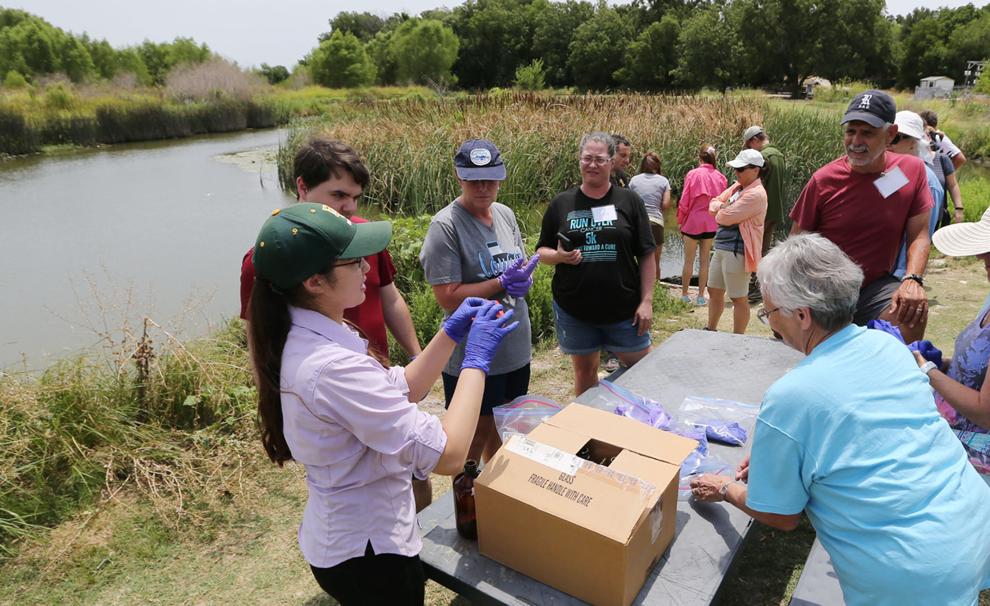 Environmental awareness and action are more important now than ever, she said.
"There are things going on in the environment that have been going on for a long time, but we are at a critical point," she said. "We can't just keep putting off doing something about it."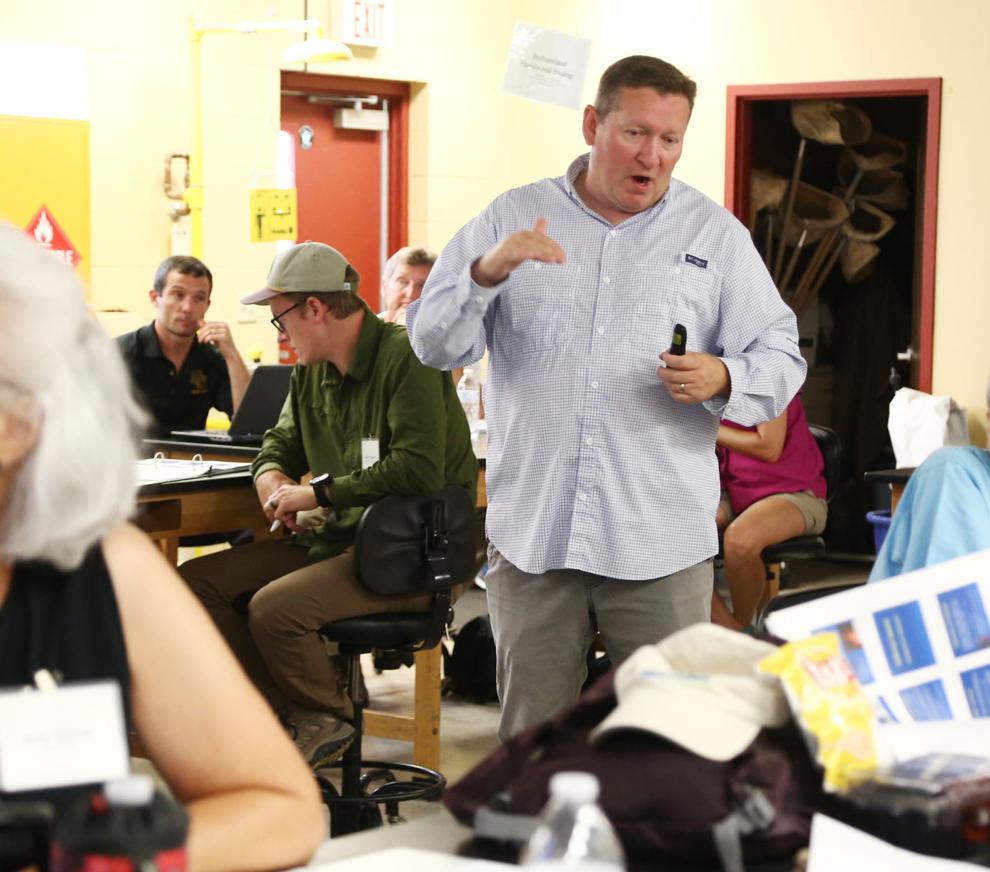 Bryan Brooks, Baylor professor of environmental science, said in a statement that he was excited to partner on the project with Nesmith and the school of education.
"We can have the best science in the world, but if we can't equip the next generation of children and citizens to benefit from the discoveries that we make, how are we really going to improve the quality of life, especially in areas like water and health that are so profoundly important to local communities?"
Nesmith, the principal investigator of the EPA grant, said teachers who participate in this four-day program will also have the opportunity to apply for a subgrant to conduct their own water quality-themed community service projects, using the same EPA and Baylor funding source.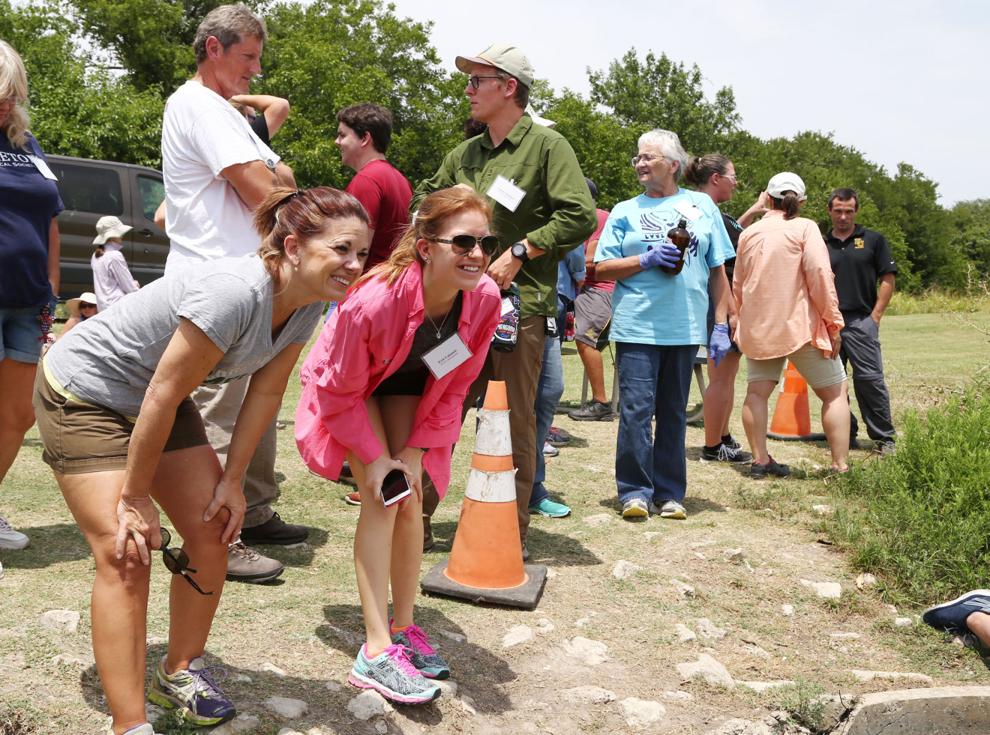 Kendra Miller, who teaches seventh grade at Isbill Junior High School in La Vega Independent School District, said she plans to apply for subgrant funds to allow her students to test the water quality in their own backyards.
Sitting at the lunch table next to her was Christy Goffinet, an eighth-grade science teacher at Cesar Chavez Middle School. She proposed that the two teachers collaborate and allow their students, from neighboring school districts, to compare how the water quality varies from one area to the other.
Goffinet said students who learn about water quality can then educate their parents and others around them.
"I had one student tell me, 'I stopped my daddy last night, he was going to pour oil on the ground and I stopped him,' " Goffinet said. "So they get educated and they can educate their parents that they are poisoning their drinking water."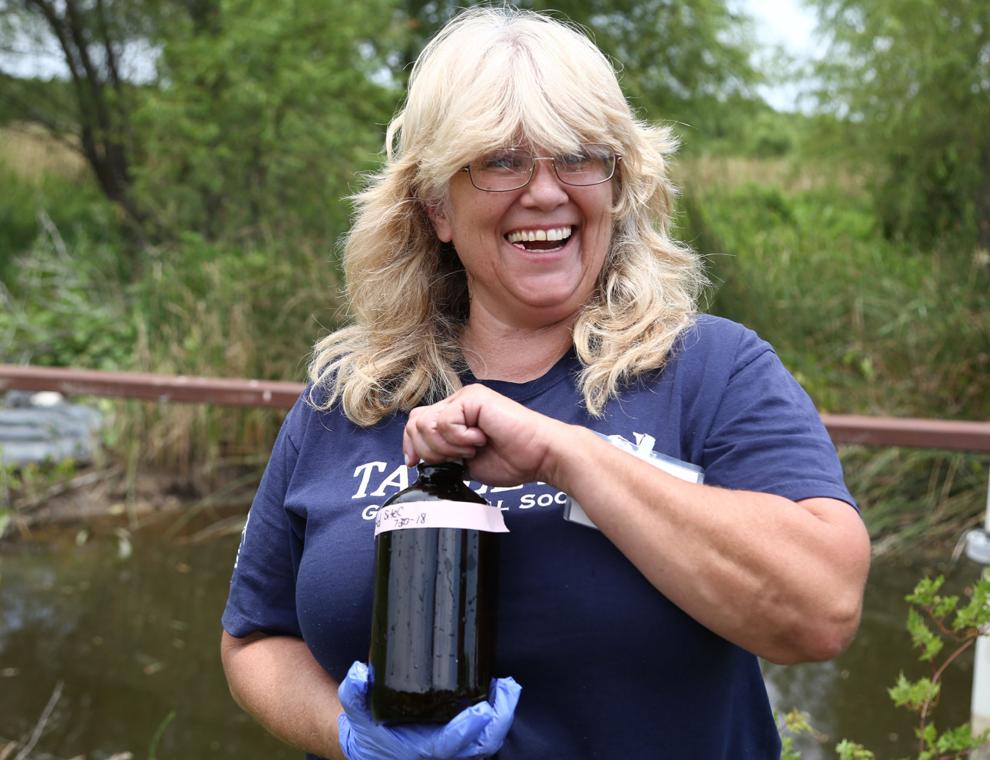 Later this week, the group will take an "urban water cycle tour" of area water and wastewater treatment plants. They will also run soil tests and finish up the week with subgrant applications for the upcoming year.