Once upon a time, the only thing flooding downtown Waco was the Brazos River. This weekend, it is a surge of tourists, out-of-town visitors and locals that will fill downtown sidewalks, streets, shops, hotels and restaurants — by some estimates, as many as 150,000.
For a rough comparison, the Census Bureau estimated Waco's population in 2016 as 134,432 people.
The human wave comes from a convergence of the Spring at the Silos event at Magnolia Market at the Silos, the Texas Food Truck Showdown at Heritage Square, college basketball tournaments at Baylor University's Ferrell Center, a disc golf tournament at Brazos Park East and shoppers and tourists spending part of their spring break in — can you believe it? — Waco.
A chance of thunderstorms forecast for late Saturday may dampen the turnout for Saturday events, but Carla Pendergraft, director of marketing for the Waco Convention Center and Visitors Bureau, thinks Waco is on course to set a record with visitors this weekend. She said as many as 150,000 visitors are expected this weekend, up from last year's record of 130,000, and putting the city in the ballpark of some 350,000 visitors for March.
"Spring break has always been big for us, but we've never seen numbers like this," Pendergraft said. "We've been on a rocket ship since Chip and Joanna (Gaines) opened the Silos."
Chip and Joanna Gaines, best known for their home renovation series "Fixer Upper" on HGTV, renovated and own Magnolia Market at the Silos, which has become Waco's biggest tourist destination since its opening almost three years ago.
Pendergraft praised the Gaineses for continually adding to their Waco offerings, including their new Magnolia Table restaurant, which brings visitors back to town again and again.
"It's Disneyland for adults, Disneyland for ladies," she said with a laugh.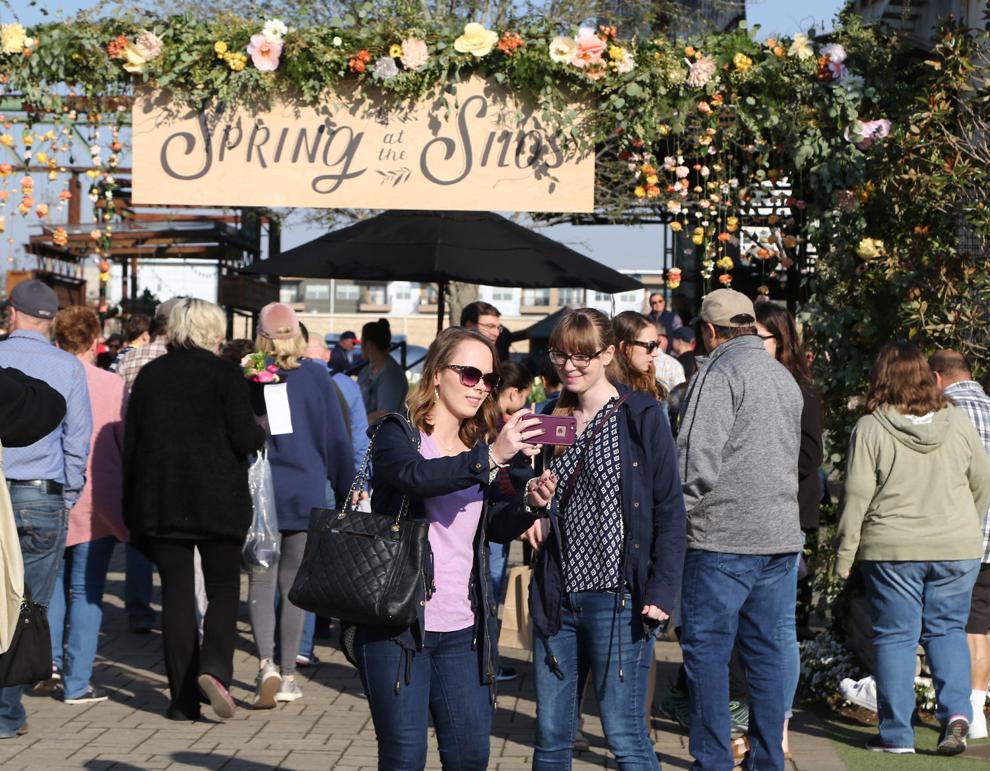 Spring at the Silos, which started Thursday and continues from 9 a.m. to 6 p.m. Friday and Saturday, offers shopping and food trucks not only at Magnolia Market at the Silos, but with some 60 vendors set up in the streets surrounding the market. Last year's event drew some 70,000 people.
Saturday's Texas Food Truck Showdown, in its fourth year, will feature 35 trucks from Waco and across the state, with one journeying from Louisiana, said Showdown organizer Amanda Haygood, director of sports and special events for the Greater Waco Chamber of Commerce.
It is a slightly different mix of food than last year's with some local trucks serving Spring at the Silos and some Austin trucks staying for that city's South By Southwest events.
Trucks at Saturday's Showdown will offer items as wide-ranging as tacos, Asian noodles, bread pudding, barbecue, pizza, doughnut sandwiches, burgers, brisket, ice cream, deep fried collard greens, chicken, sliders and crepes.
Trucks will serve their signature dishes from 10 a.m. to 4 p.m., with tickets for samples sold from 10 a.m. to 3 p.m. The trucks will close at 4 p.m., winners will be announced at 4:30 p.m., and trucks will reopen at 5 p.m. to offer an evening menu until 8 p.m.
For the first time, there will be live music throughout the day, starting at noon and with a lineup of Jackie Darlene, The Union Revival, The Bill & Phil Show, Johnny Joe Ramos, the Huser Brothers and the Sloppy Joe Band.
Fans of Twiggy the Water Skiing Squirrel, a food truck showdown crowd-pleaser, will be saddened at news of his retirement, but Haygood said this year's Providence KidZone has plenty of activities, including demonstrations by Austin Reptile Shows.
There will also a beer and wine garden and an artists' market.
"We had 25,000 people last year," Haygood said. "This year we're expecting a much larger crowd, but we're excited about that."
Cash and credit cards will be accepted. Haygood recommends cash as the faster alternative. Pets, strollers and lawn chairs are welcome, but coolers are not allowed.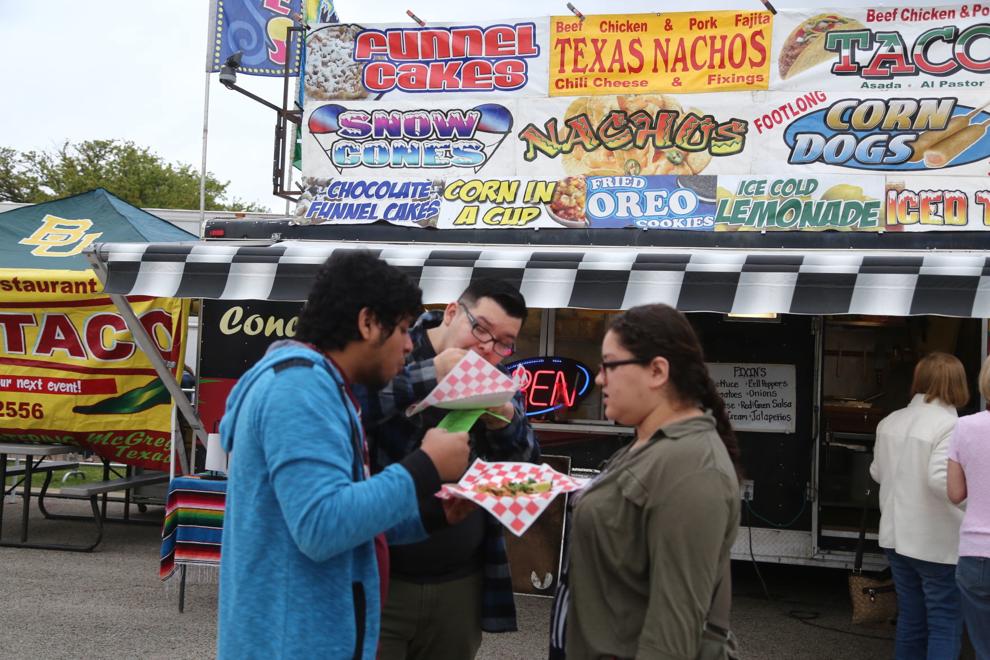 In addition to Spring at the Silos and the Texas Food Truck Showdown, the weekend in Waco also features:
Opening round action for the NCAA Women's Basketball Tournament and the men's National Invitational Tournament, held at Baylor's Ferrell Center.
Waco Charity Open Disc Golf Pro Tour at Cameron Park and Brazos Park East.
The Waco Downtown Farmers Market Miniversary and Handmade Market, from 9 a.m. to 1 p.m. Saturday.
St. Patrick's Day at Barnett's Public House, 420 Franklin Ave., starting at 10 a.m. Saturday.
A Waco Jazz Orchestra concert, "Jazz at the Movies," at the Waco Hippodrome, 724 Austin Ave., at 7:30 p.m. Saturday
The Down n' Dirty 3K Trail Hike and 8K Trail Race at Cameron Park.
The Texas High School Women's Powerlifting State Championship will continue through Saturday at the Extraco Events Center.
Both the Cameron Park Zoo and Waco Mammoth National Monument have had robust attendance this week as well. More than 1,000 people per day have visited the mammoth site. No numbers were available for the zoo, but long entry lines and overflow parking have told the tale.
The combined impact of the weekend's events will make downtown parking scarce, and city officials are recommending downtown visitors take advantage of free shuttle bus routes to the Silo District, Heritage Square, La Salle Avenue and Magnolia Table.
There is free parking at McLane Stadium, where a shuttle will run to the Silo District Friday and Saturday, adding a Heritage Square stop on Saturday. The Silo Trolley and LaSalle/Circle shuttles will run their regular routes.
Route maps available online at wacoheartoftexas.com and on the Ride Systems phone app that features Waco Transit routes with real-time location of buses.