More than 200 Axtell-area residents, many donning the school district's red, took to the Axtell High School gym Thursday to ask questions, voice opposition and show general incredulity during a Texas Commission on Environmental Quality meeting about Waco's permit application for a new landfill.
Residents near the site have been staunchly opposed to plans for the landfill since the city bought land for the project near TK Parkway and Highway 31 in July of last year. Thursday's meeting was part of TCEQ's lengthy four-part application process, of which the city has completed parts one and two.
More than 200 residents attended, and many filled out cards to give public comment, which will be recorded as part of the application process. People are opposed to the landfill mostly because they fear contaminated groundwater and increased traffic that could lead to more fatal crashes, said Lacy Hollingsworth with the community organization Save Axtell Families and the Environment.
"We know that land better than anyone else," Hollingsworth said. "The people know the concerns as far as flood plains, groundwater, soil."
Axtell locals who spoke Thursday echoed her concerns.
Kevin Yard, a consulting engineer with SCS Engineers, presented the transportation, flood plain, drainage, aesthetics and environmental protection measures the city plans to take.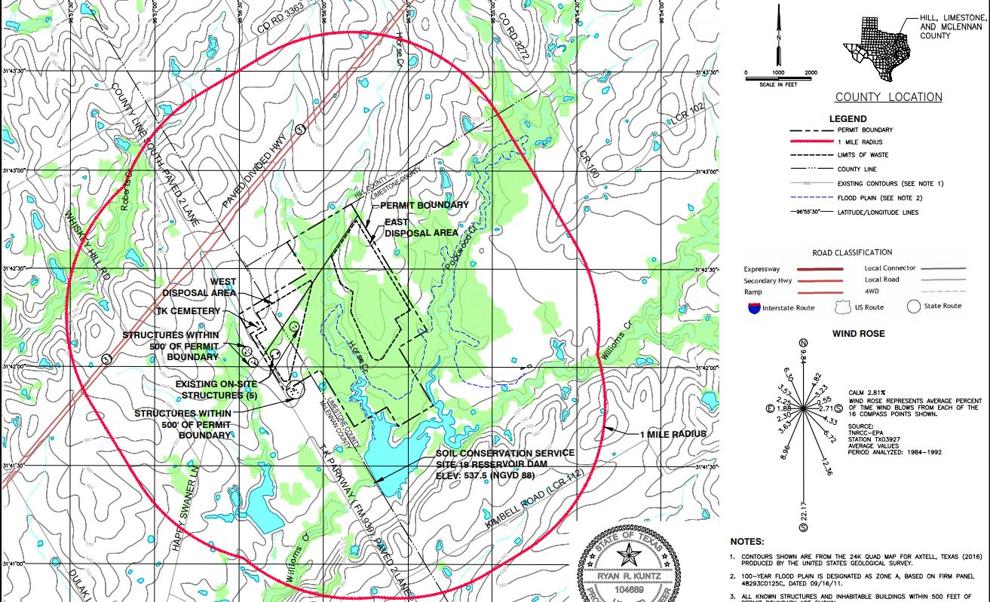 He said the city is proposing improvements to TK Parkway with a left turn lane on the southbound side and a deceleration lane on the northbound side. The city also plans to work with the Texas Department of Transportation on potential improvements to Highway 31.
"By rule, TCEQ as well as federal rule, the actual fill area has to be out of the flood plain," Yard said. "It's really a significant distance from the flood plain."
He also covered environmental protection measures including a clay and plastic liner, drainage collection and waste-screening to make sure only acceptable trash makes it into the landfill.
"We want to be protective, number one, protective of health and the environment," Waco City Manager Wiley Stem said. "We want to be a good neighbor."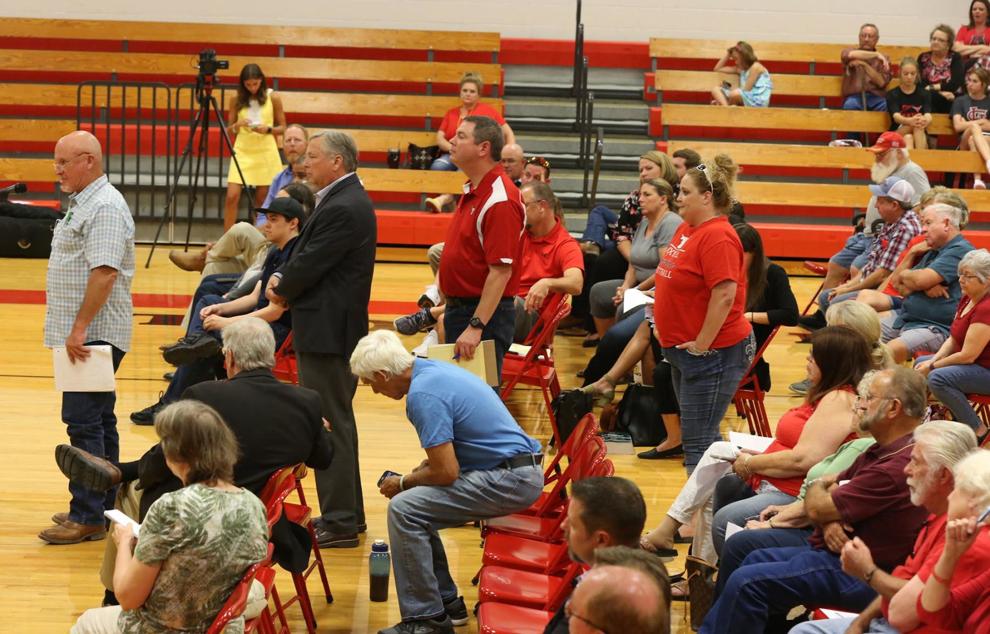 The comment earned some laughs from the crowd, setting a trend that would continue throughout the question-and-answer part of the meeting, which preceded the recorded public comment period.
Steve Shearer, who owns a ranch less than a mile from the site, asked what would happen if his Black Angus cattle were sickened or killed by contaminated water from the landfill.
"Who's going to pay for my cattle when they have a leakage and no one is there to take care of it and they run contaminated water into those creeks?" Shearer said.
Yard said leaks of contaminated water from modern landfills are rare and unlikely.
"I just can't envision a scenario where that's going to happen," Yard said. "If one of those rare circumstances happened, the city would be accountable for it. I just don't see that happening."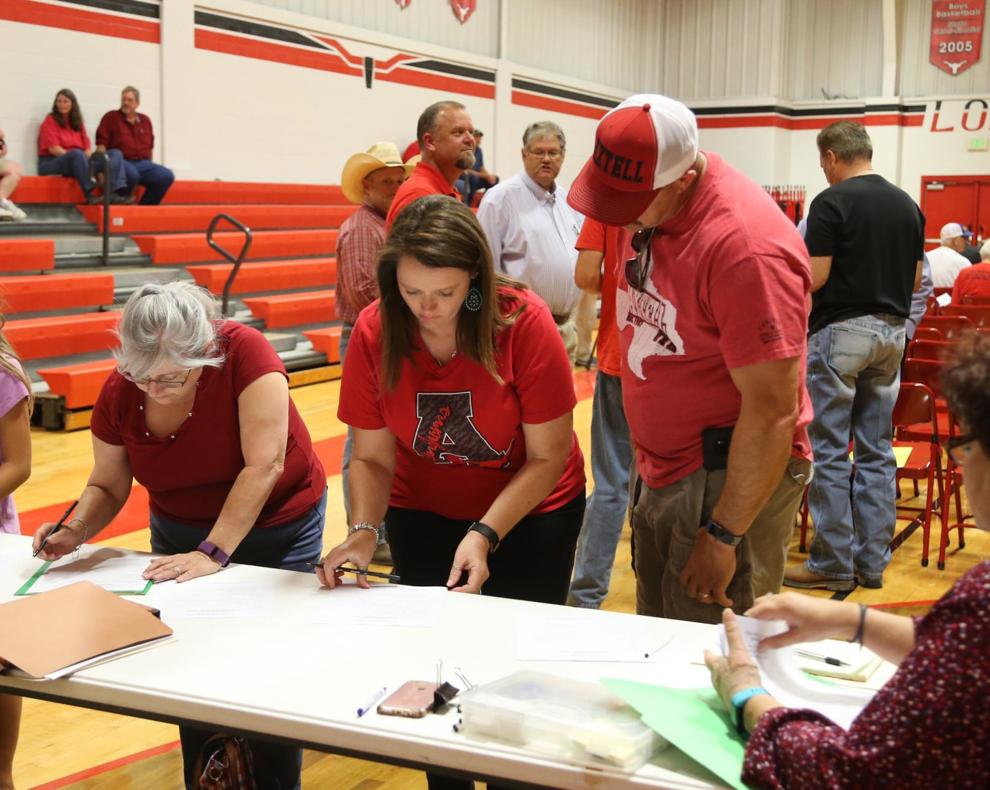 Axtell Superintendent JR Proctor spoke at length, raising questions about the application's environmental review and the risk garbage trucks could pose to pedestrians. Proctor said a former student of his had recently died in a collision.
"The process that happens for adequacy of roads and additions that may be happening to TK Parkway and Highway 31 are ongoing," said Chance Gooden a manager in TCEQ's municipal solid waste division.
Resident Erma Roller said she is concerned about the landfill's proximity to TK Cemetery.
"I don't want to listen to the trucks banging around, and I don't want to smell it out there," Roller said.
Stem said the cemetery would be about 125 feet from the site and separated by a fence. He said he would be willing to add additional barriers or buffers to maintain separation and make sure trash does not blow into the cemetery sites.
"We certainly want to be respectful of the cemetery," Stem said. "We want to honor that ground."