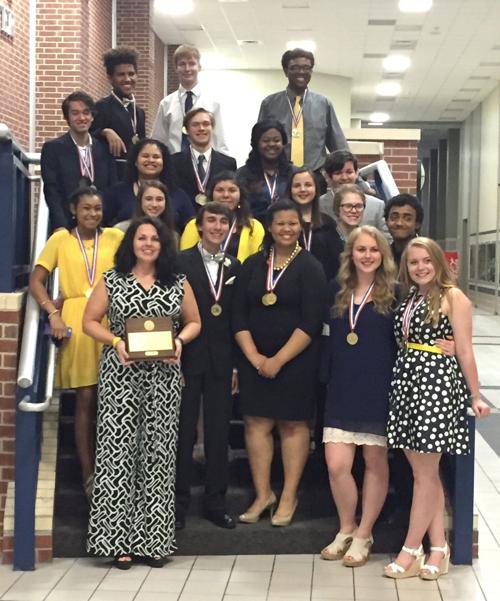 The Class 4A One-Act Play contest will have two sessions of performances in Bass Concert Hall on the University of Texas at Austin campus. Connally will perform with three other schools during Session II, which begins at 7:30 p.m.
Other Session II schools performing are Brownwood, Huffman-Hargrave and Seminole. Session I, which starts at 4 p.m., has One-Act Play troupes from Bay City, Lampasas, Texarkana Pleasant Grove and Van.
Connally took first place in its four previous UIL OAP competitions to reach the state contest.
Conner wrote the script after a visit to Lafayette Cemetery No. 1 in New Orleans last year. The cemetery had a crypt dedicated to "destitute orphan boys" that inspired her to develop her own story, she said. This was the first script she's written.
The 40-minute production begins in the present day, jumps back in time to 1816, and later returns to present day. The plot includes ghosts, a dream sequence and historical figures throughout the story.
A reading committee approved its use for the UIL competition.
Connally High School One-Act Play members are (first row, from left) Carla Barton, director Mandy Conner, Mason Barrington, Toni Gibbs, Haley Cummings, Cyerra Gage, (second row) Kylie Muegge, Judith Hernandez, Tori Loftin, Alexas Brandt, Devin-Torrez-Horne, (third row) Austin Olivo, Amaya Abalos, Tommy Pettey, Kacie Bridgewater, Clinton Johnson, (fourth row) Garrett Borel, Aaron Melveney and Keondric Riley.
Be the first to know
Get local news delivered to your inbox!