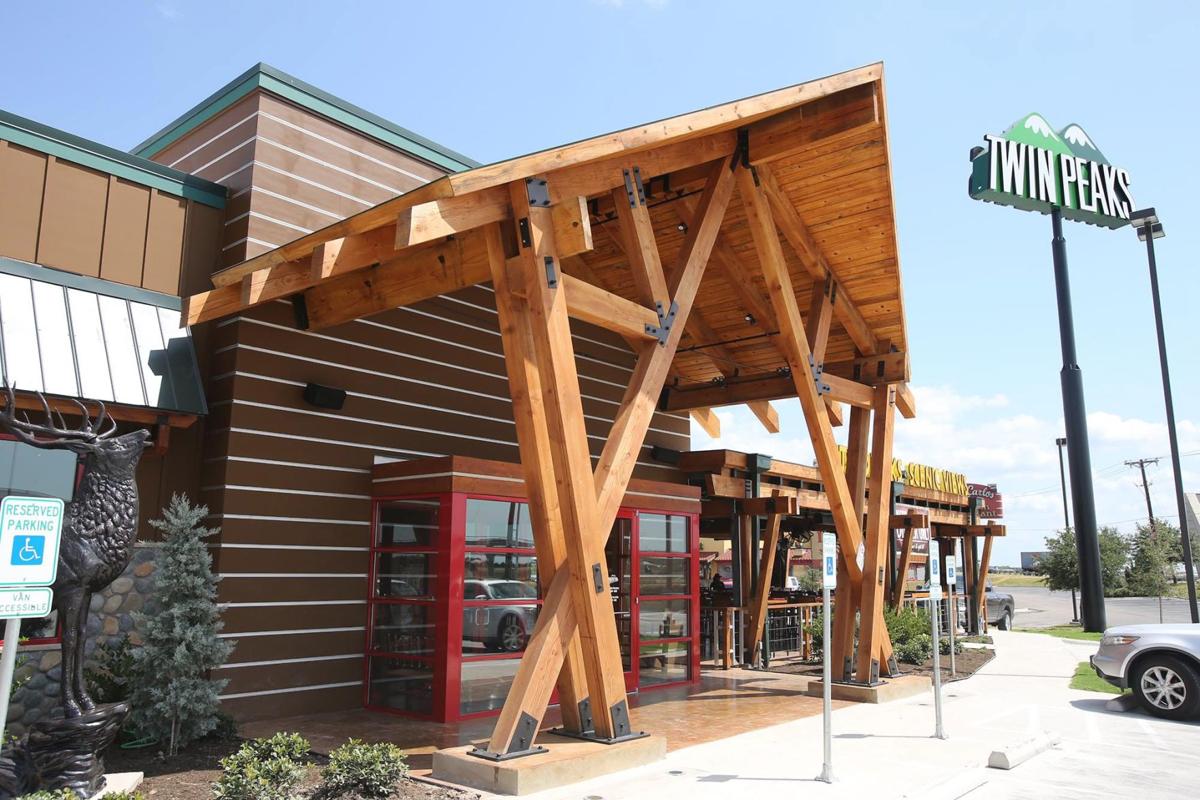 In an opinion released Thursday, Justice Rex Davis of the 10th Court of Appeals declared that officials had sufficient probable cause to arrest two bikers after the May 17 Twin Peaks shootout in Waco.
The melee killed nine men and injured another 20, resulting in the arrest of 177 bikers, each initially held on controversial $1 million bonds on a charge of engaging in organized criminal activity.
Final autopsy reports were released last week on the nine killed in the melee, but ballistics evidence remains publicly unavailable, pending the completion of an investigation headed by the Bureau of Alcohol, Tobacco, Firearms and Explosives.
The bikers involved in the ruling, Marcus Pilkington, 36, of Mexia, and Reginald Weathers, 43, of Forney, are represented by Austin attorney Adam Reposa.
Pilkington and Weathers filed applications asserting that they "were being illegally confined" and that officials lacked probable cause that the two were guilty of engaging in organized criminal activity that day.
Thursday's ruling cites a section of the Texas Penal Code which states that a person commits the offense if, "with intent to establish, maintain, or participate in a combination or in the profits of combination or as a member of a criminal street gang, the person commits or conspires to commit one or more of the following: murder, capital murder . . . (or) aggravated assault."
The arrest affidavit used in the case alleges that both Pilkington and Weathers were wearing "distinctive signs or symbols identifying each of them as a member of a criminal street gang." Pilkington and Weathers are both affiliated with the Bandidos, who have been termed a criminal street gang by state and federal authorities.
The document also says an officer "could have reasonably inferred from their presence, from their wearing their distinctive signs or symbols and from the profusion of weapons at the scene and subsequent violence that each of them performed an overt act by either encouraging, soliciting, directing, aiding or attempting to aid the commission of the underlying offenses of capital murder, murder or aggravated assault."
Weathers and Pilkington both testified June 10 before 54th State District Judge Matt Johnson during a bond-reduction hearing. Weathers said he and about 15 other Bandidos from the Dallas area had just pulled in to the restaurant parking lot and saw Cossacks lining the patio area.
He testified that he hadn't even parked his motorcycle before Cossacks yelled at club President David Martinez that he couldn't park in a particular spot.
Weathers estimated that the entire incident lasted only four or five minutes.
Weathers said he felt the Cossacks were "disrespecting" Martinez, that he rushed over and told them not to talk to his president that way and then was punched in the face by a Cossack.
He said he put his head down to cover up and defend himself, then heard gunshots seconds later. He was being pulled to the ground and was being hit in the face, he said. Later, he was shot in the arm. The bullet passed through his arm, entered his chest and exited the other side, he said.
Weathers said he did not see who fired the first shot because he was fighting with another biker. He remembers hearing the sound of a "double-tap," or pulling the trigger twice.
After being shot, Weathers reportedly ran to take cover behind cars near Don Carlos restaurant. Police arrived quickly and told everyone to get on the ground, he said.
Pilkington's leg was injured in the incident, but his testimony at the hearing did not indicate how he was hurt.
"This is 2015. We know violence is not the first answer," Weathers said in June. "We are not stupid. We know there are better ways to handle things."