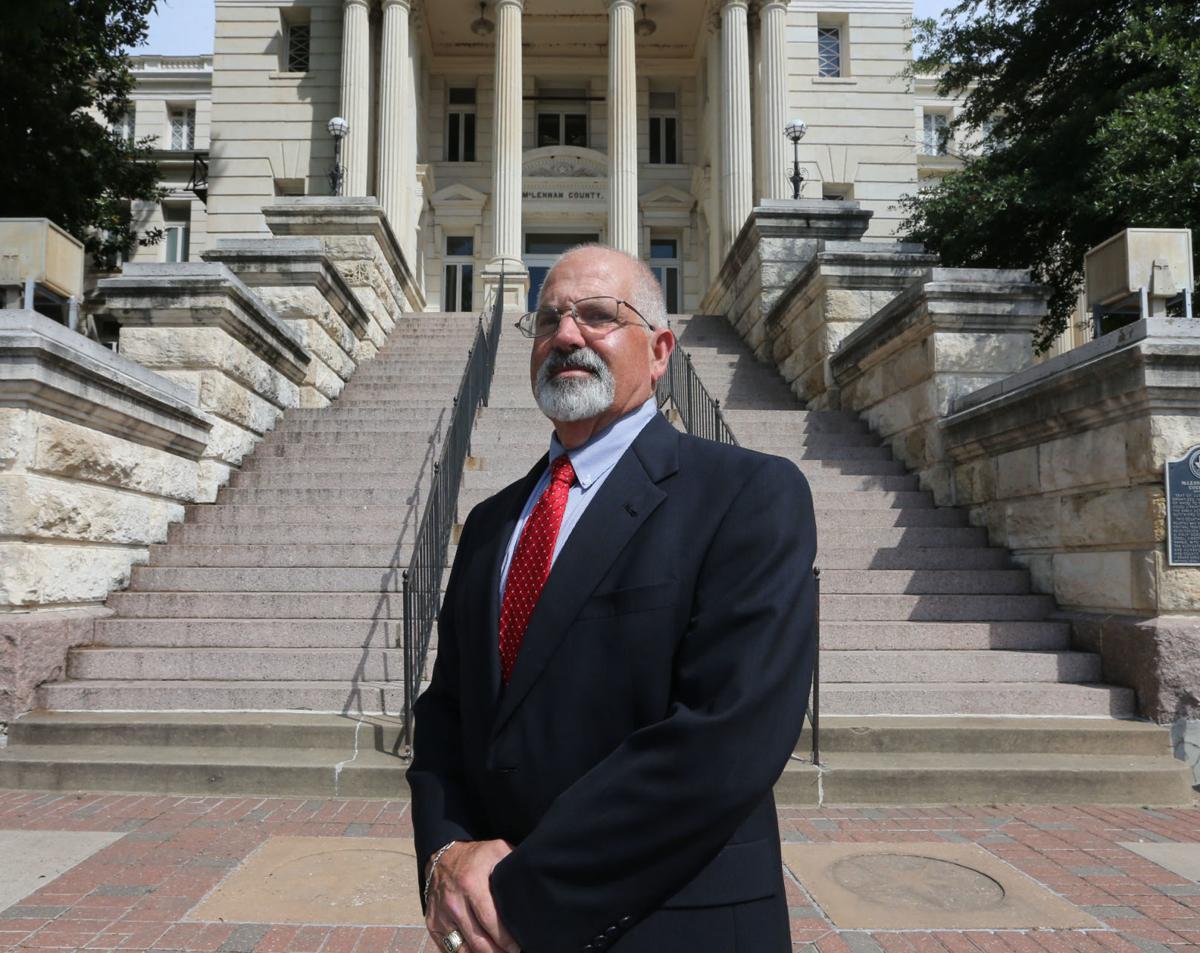 Two Waco attorneys who have fought for years for a former Clifton school principal they believe to be wrongfully convicted and a Houston attorney who represented six Twin Peaks bikers for free and recruited other attorneys to do the same have won statewide awards.
Waco attorneys Walter M. "Skip" Reaves and Jessi Freud and Houston attorney Paul Looney each have been named the Charles Butts Pro Bono Lawyer of the Year by the Texas Criminal Defense Lawyers Association. The three will receive the honor Thursday during a banquet at the 31st annual Rusty Duncan Advanced Criminal Law Course in San Antonio.
Reaves and Freud have spent at least 1,000 hours each trying to exonerate Joe Bryan, or at the very least, win him a new trial based on a number of issues related to his Comanche County murder trial in the 1985 shooting death of his wife.
Reaves, an attorney since 1981, has written appeals that have overturned the convictions of dozens of defendants, including the exoneration of Calvin Washington and Joe Sidney Williams in the 1986 murder of Juanita White in Waco.
Reaves teaches an Innocence Project clinic at Baylor University Law School, and Freud got involved with Bryan's case while in law school there. She was licensed four years ago and has been working with Reaves ever since in their efforts to prove Bryan was wrongfully convicted.
"What the award represents is much more important than any individual recognition," Freud said. "It signifies what we as criminal defense lawyers can and must do to serve those who are trapped in the criminal justice system as a result of not having the resources necessary to have a real voice in it. Since 2013, after too many years of being unheard, it's been my privilege to have helped give Joe a voice in the system again. Our work won't be done until he is home and exonerated."
After two application for writ of habeas corpus hearings in Comanche County, a senior judge denied Bryan's request for a new trial and rejected his innocence claims in December. The judge's findings were forwarded to the Texas Court of Criminal Appeals in Austin, which will have the final ruling.
Bryan, now 77 and suffering from congestive heart failure, is serving a 99-year sentence in the death of his wife, Mickey, an elementary school teacher in Clifton. Bryan was convicted by two juries, one in Meridian and one in Comanche, after his first conviction was overturned on appeal. He has maintained his innocence and recently was denied parole again.
Reaves and Freud found experts who said Bryan's trials were marred by errors and flawed testimony about blood-spatter evidence. And they convinced an investigator in the original case to admit at the hearing that he botched his initial interpretation of crime-scene blood patterns and was wrong.
"It is an honor to be selected for something like this," Reaves said. "Pro bono work is one of the things that lawyers are expected to do, and this is sort of the ultimate award recognizing that. I would like to think it was for work over a career, but Joe's case is certainly one I felt the most strongly about."
Looney represented at no charge six bikers arrested after the Twin Peaks shootout that left nine dead. He was one of the most vocal detractors of how the cases were handled, the mass arrests of about 200 bikers and the identical counts they were charged with.
Looney also recruited a dozen or more attorneys across Texas to represent other bikers pro bono. Only one biker, Jacob Carrizal, went to trial, which ended in a hung jury and mistrial. The charges against every other biker ultimately were dismissed, leaving no one accountable for the deaths not attributed to police gunfire or for the people wounded in the melee.
"I don't think we'll ever have a chance again to help so many people in such great need even if I practice law until I'm 150," Looney said.
The Texas Criminal Defense Lawyers Association award also recognizes Looney for the free legal clinics he conducts weekly at his Hempstead office and at a bakery in Bellville.
Last year, the association gave its Percy Foreman Lawyer of the Year Award to Dallas attorney Clint Broden, who also represented Twin Peaks defendants, and to Houston attorney Casie Gotro, who represented Carrizal at his Waco trial.
This year's three honorees for the pro bono award are vastly deserving, said Austin attorney David Botsford, who is chairman of the association's awards committee, a past president and a member of its Hall of Fame.
The State Bar of Texas does not require pro bono work by its attorneys, but it is encouraged, Botsford said.
"I think it is very important because of the lack of resources that many, many citizens have," Botsford said. "The criminal justice system doesn't move swiftly most of the time, and it can be extremely time-consuming. I have spent as many as 4,000 hours on a capital murder case before.
"It's important not only to the citizens but also to the counties, because the counties otherwise would pay for court-appointed attorneys and pro bono work saves taxpayer dollars. There is a tremendous benefit all the way around from people who do pro bono work. It is a definite indication of somebody's high moral character."