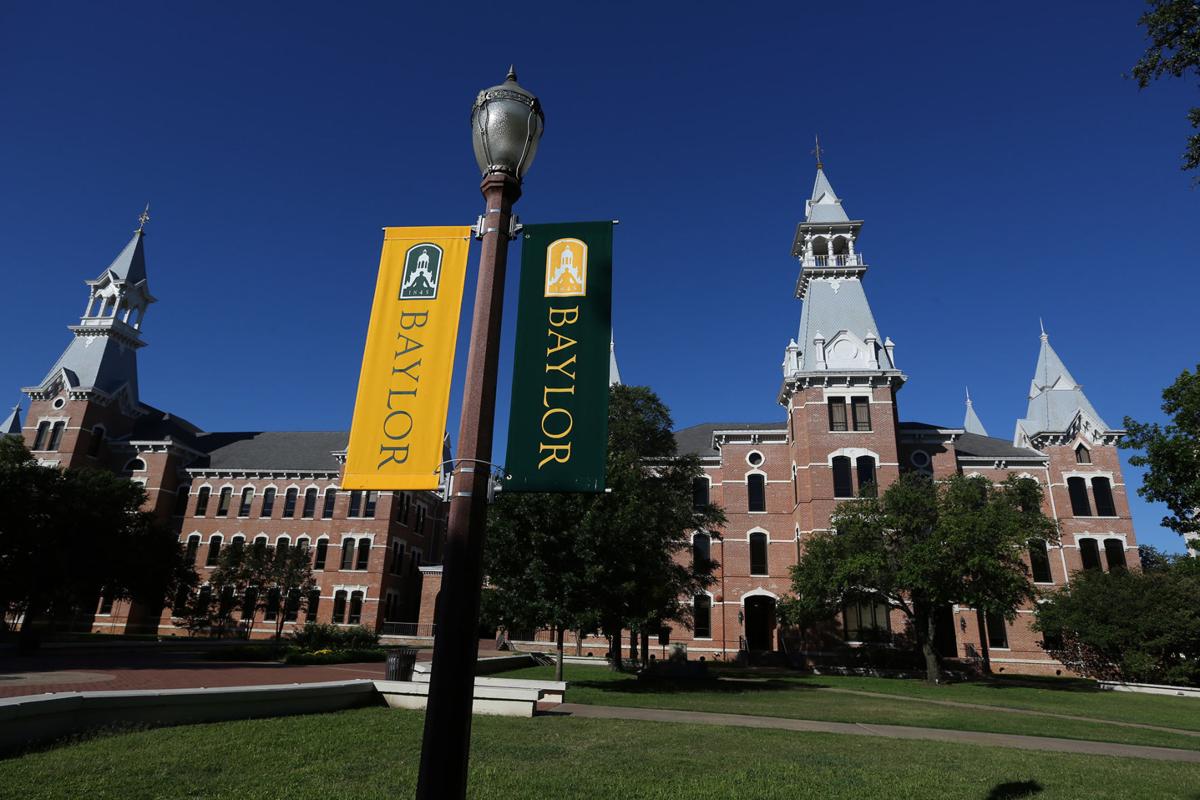 A request by 10 alleged sexual assault victims for Baylor University to turn over all materials from a complex investigation into sexual-violence responses at the school is "legally groundless and misguided," the university argued in a legal filing Wednesday.
The plaintiffs presented documents last month showing a revision in the legal relationship between Baylor and Philadelphia law firm Pepper Hamilton LLP, which conducted the investigation. The plaintiffs argue Baylor and Pepper Hamilton established attorney-client privilege midway through the investigation, which lasted from September 2015 to May 2016, but Baylor responded Wednesday by saying the protection was in place from the start.
"I always understood that all communications . . . were to be protected by the attorney-client privilege because Baylor had retained Pepper Hamilton to provide legal services and render legal advice," Baylor regent David Harper wrote in an affidavit signed Wednesday. "Likewise, I always understood that all materials generated in the course of the investigation were to be considered attorney work product, because the investigation was being conducted by attorneys in anticipation of litigation related to sexual assault reporting on the university's campus."
Harper thinks this concept "was mutually understood" by Baylor regents and the two investigating attorneys. He wrote in the affidavit that an October 2015 letter from then-Pepper Hamilton attorney Gina Maisto Smith to Harper indicated they had an attorney-client relationship.
The letter does not specifically mention attorney-client privilege.
The plaintiffs also submitted the October 2015 letter last month, along with a February 2016 letter, also from Smith to Harper, seeking to "clarify the terms of our engagement." Smith, Harper and now-General Counsel Chris Holmes agreed in February 2016 that the investigation's findings and communications between them "are in anticipation of litigation and are privileged work product."
Wednesday's filing includes sworn affidavits from Holmes, Smith and Leslie M. Gomez, another attorney who investigated Baylor with Smith.
'Painful details'
Attorneys representing Baylor in this lawsuit have argued that the plaintiffs' motion to release documentation of the investigation, if granted, would "expose intimate and painful details" of other sexual assault victims whose cases were dissected by Pepper Hamilton over 18 months ago. Pepper Hamilton reviewed "some 26.5 terabytes of information from 52 laptops and 62 mobile devices, most of which has no connection to any alleged sexual assaults," according to the university.
The plaintiffs have argued Baylor waived attorney-client privilege by releasing select information from the investigation, starting in May 2016 with the regents' 13-page "findings of fact" document and a list of 105 recommendations from Pepper Hamilton that Baylor has since implemented.
Three Baylor regents also released information from the investigation in a legal filing in February for an unrelated lawsuit. The regents, including Harper, detailed alleged missteps by Baylor athletics department officials in responding to reports of violations committed by football players.
The university also has selectively released information from Pepper Hamilton for other investigations, the plaintiffs argued last month.
"But we've given them all the information that they've asked for," Garland said, according to a transcript from the hearing. "And we also turned over to the NCAA as well."
In its filing Wednesday, the university argues the plaintiffs have "a fundamental misunderstanding of the contours of attorney-client privilege and the nature of disclosure required to effect any waiver of privilege, much less the blanket subject-matter waiver plaintiffs advocate."
Plaintiffs' attorney Jim Dunnam said the university has continued to dodge transparency on the scandal.
"They continue to try to say, 'We're transparent,' and not be," Dunnam said. "That, I believe, is known as doublespeak."
Baylor spokesman Jason Cook declined further comment Thursday.
Be the first to know
Get local news delivered to your inbox!