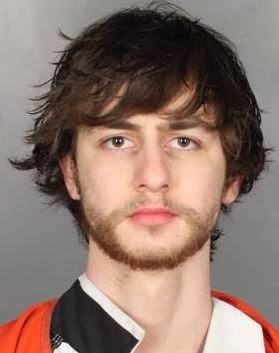 A Bellmead man who authorities say confessed to decapitating his wife and putting her head in a freezer during "a battle between good and evil" was indicted Wednesday.
A McLennan County grand jury charged Davie Dauzat, 23, with murder in the Aug. 25 death of his 21-year-old wife, Natasha Dauzat.
Dauzat, who remains jailed under $500,000 bond, reportedly told investigators he killed his wife with a knife while their 1-year-old son and 3-year-old daughter were in the house.
An autopsy report confirmed Natasha Dauzat died from "sharp-force injuries, including decapitation." Joseph Marcee, a Georgetown attorney who represents Dauzat, did not return phone messages left at his office.
Dauzat told police killing his wife was wrong, but he also made conflicting statements, according to records filed in the case. He "acknowledged that killing Natasha was wrong; however, he would also state that it was a battle between good and evil," the records state.
Dauzat told police he used drugs before the killing, but it was unclear what he took and when, other than smoking marijuana that day with his wife, according to affidavits filed in the case.
Police found drug paraphernalia in the home, and Dauzat told officers he used prescription drugs in the past. He did not provide a time frame for the use, records state.
Bellmead police were called to the home earlier that day to conduct a welfare check before they returned and found Natasha Dauzat's body, Bellmead police Sgt. Kory Martin said.
Dauzat's brother told police Davie Dauzat called him and made "weird statements" and asked "funny questions," but he was unsure if the comments were the result of drug use, Martin said.
Police returned to the home about 11 a.m. Aug. 25 after Dauzat's brother called Bellmead police again to say Dauzat killed his wife.
Dauzat initially refused to come out, but officers were able to convince him to surrender, police said. The children were uninjured but covered in blood, according to court documents.