Felony charges against 62 more bikers in the 2015 Twin Peaks shootout were dismissed Tuesday, the largest of several rounds of recent dismissals.
Judge Ralph Strother of 19th State District Court signed dismissals requested by the McLennan County District Attorney's office for 42 cases Tuesday morning. The dismissals, like others recently, state the DA's office decided to dismiss the cases to focus on "more culpable" defendants.
Tuesday afternoon, 54th State District Judge Matt Johnson signed an additional 20 dismissals, bringing the day's total to 62 cases.
"I was very happy to sign the dismissals," Strother said Tuesday.
With the dismissals, only about a quarter of those indicted in the Twin Peaks incident remain under indictment.
The May 17, 2015, shootout between rival Cossacks and Bandidos motorcycle groups in the parking lot of Waco's Twin Peaks restaurant left nine dead and 20 wounded. On that day, 177 people were arrested at the direction of District Attorney Abel Reyna, facing identical charges of engaging in organized criminal activity with underlying charges of murder and aggravated assault.
After the incident, 155 bikers were indicted, but 117 of those have now been dismissed, leaving 38 still under indictment. Only one defendant, Christopher Jacob Carrizal, a Bandido chapter president from Dallas, has been tried in the shootout. His case ended in a mistrial in November. His retrial is set for Sept. 10 in 54th State District Court.
Among the defendants with cases dismissed Tuesday were Christopher Julian Carrizal, Carrizal's father who was wounded in the shootout. The elder Carrizal is named in the original indictment as a victim and a defendant.
John Wilson and his son, Jacob Wilson, both of Waco, also were among those whose charges were dismissed. John Wilson is the owner of Legend Cycles and was a Cossack.
"I have been doing a lot of praying over the last three years and I think those prayers have been answered," said the elder Wilson, 55. "I want to thank all the people out there who supported us and prayed with us and spoke out against all of this. Part of justice has been done. There is still more justice to be done, but I am thankful for the events of today."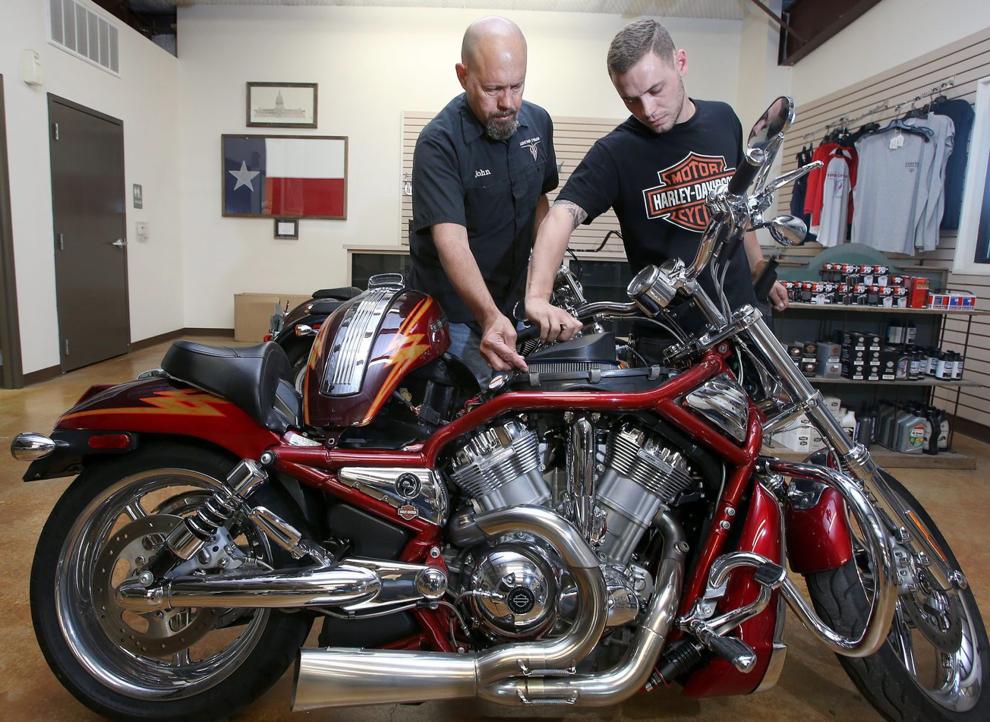 Wilson was jailed 28 days after the shootout, while his 31-year-old son was locked up 37 days. He said when he speaks of justice yet to come, he is referring to 130 civil rights lawsuits filed by bikers against Reyna, McLennan County, the Waco Police Department and local and state law enforcement officials.
He also said officials seized two Harley Davidson motorcycles that he and his son were riding that day that have not been returned, plus personal property, including keys to his house, his business and his John Deere tractor.
"I still have friends who are gone who haven't found justice yet," Wilson said.
Houston attorney Paul Looney, who represents Phillip White, whose case was dismissed Tuesday, said if the DA's office had reviewed the evidence before deciding to indict 155 people, it would have led to far fewer defendants and caused far less heartache and suffering.
"I'm very gratified to see that the district attorney's office is being discerning about who should be charged and who shouldn't be," Looney said. "Unfortunately, they are tippy-toeing into this a few at a time and it's three years down the road."
Dallas attorney Don Tittle, who represents more than 100 bikers in federal civil rights lawsuits filed in Austin, said the dismissals "have been a long time coming" but they left him practically speechless.
"I guess what strikes me the most is that they arrested and indicted all these people without a great deal of individual consideration, and now they are actually, without any new evidence, with the same evidence that was before them on the night of this incident, dismissing cases en masse," Tittle said. "It's like they really didn't consider the facts in order to arrest everyone, but now they are going through the evidence and dismissing almost everyone. It is completely backward."