HUNTSVILLE — Death row inmate Billie Wayne Coble was executed Thursday, almost three decades after he killed his estranged wife's parents and her brother, a Waco police sergeant.
Moments before a lethal dose of pentobarbital entered his veins, Coble, 70, turned to his son, Gordon Coble; Gordon's wife, Nelley Coble; and friends including Michael Kerls and Lilliane Sticher.
"Yes sir. That will be $5. I love you, I love and I love you. Mike, I love you," Coble said in his final statement before looking for his daughter-in-law. "Where's Nelley at? I love you. That will be $5. Take care."
As the drugs were administered at 6:13 p.m., Coble closed his eyes. In that moment, Gordon Coble burst into tears and banged on the viewing window before guards rushed in and dragged him from the viewing room. Billie Coble was pronounced dead at 6:24 p.m. by Dr. David Toronjo.
During the outburst, Gordon Coble and family friend Dalton Coble resisted officers as they pulled the pair from the room and Nelley Coble yelled expletives.
"Why are y'all doing this? They are killing his daddy," Nelley Coble screamed.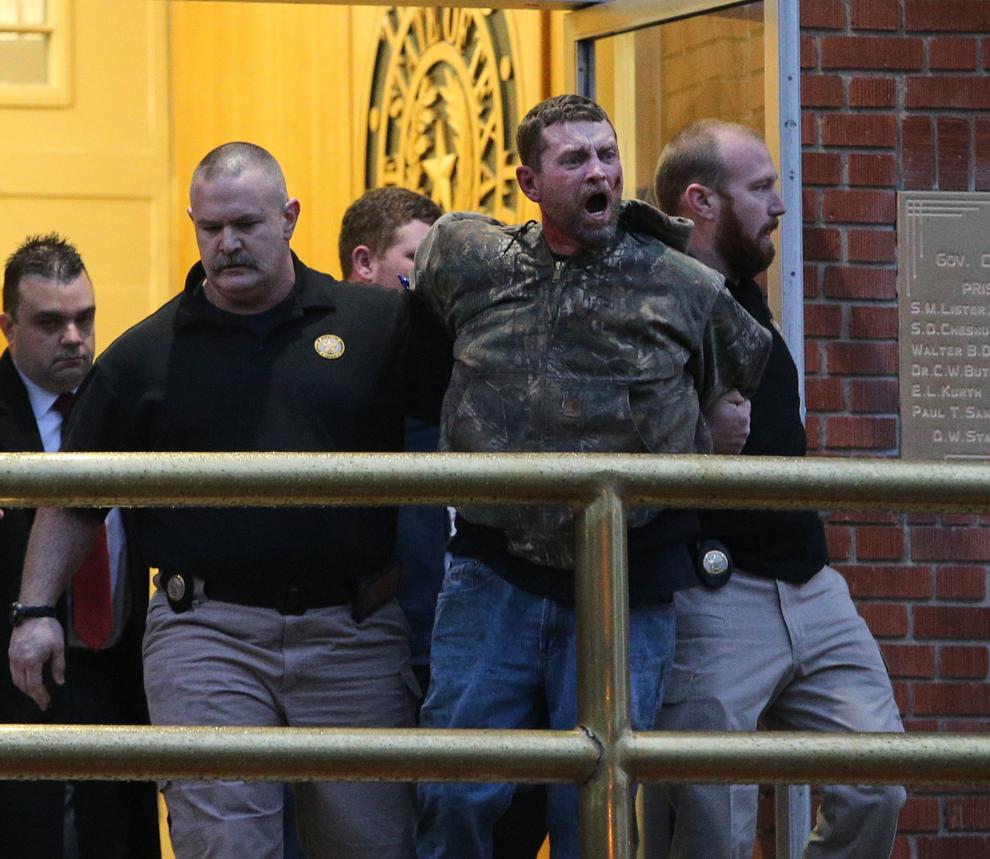 Texas Department of Criminal Justice spokesman Jeremy Desel said the two men were arrested on a charge of resisting arrest and taken to the Walker County Jail.
Members of the victims' family and Waco-area law enforcement officers traveled to the Texas Department of Criminal Justice's Walls Unit in downtown Huntsville to support the family during the execution.
Described by prosecutors during his retrial in 2008 as a man "with a heart full of scorpions," Coble was put to death for the 1989 slayings of his brother-in-law, Waco police Sgt. Bobby Vicha; along with Vicha's parents, Robert and Zelda Vicha, at their homes in Axtell. Coble, now 70, was convicted and sentenced to death in 1990, then retried and sentenced to death again in 2008.
Upset at the failure of his third marriage, Coble killed the Vichas, tied up four children and kidnapped his estranged wife, Karen Vicha. He fled in a high-speed chase with officers that ended in Bosque County.
J.R. Vicha was 11 when Billie Wayne Coble killed Vicha's father and grandparents, tied him up with three of his cousins and kidnapped Vicha's aunt.
Karen Vicha did not witness Coble's execution, although her nephew and Bobby Vicha's son, J.R. Vicha; Karen Vicha's uncle, Ted Vicha; and three other family members witnessed Coble's execution.
J.R. Vicha and three of Karen Vicha's children were bound and gagged by Coble before he kidnapped Karen, threatening to rape and kill her.
"It's not that I don't want to witness his death, it's just that I know what type of person he is and I think he would be happy to see me," Karen Vicha said before the execution. "I had no control over what happened that day in August of '89, but the one thing I can control is what happens to him the last few minutes of his life and that will not be seeing me."
J.R. Vicha, who was 11 at the time and was tied up with Karen Vicha's three daughters, said watching Coble fall asleep on the gurney before his heart stopped was a long time coming.
Coble is the second man to be executed in the state of Texas this year and the third in the country. He is one of almost 30 inmates who have lived on Texas' death row for more than 25 years, according to Texas Department of Criminal Justice.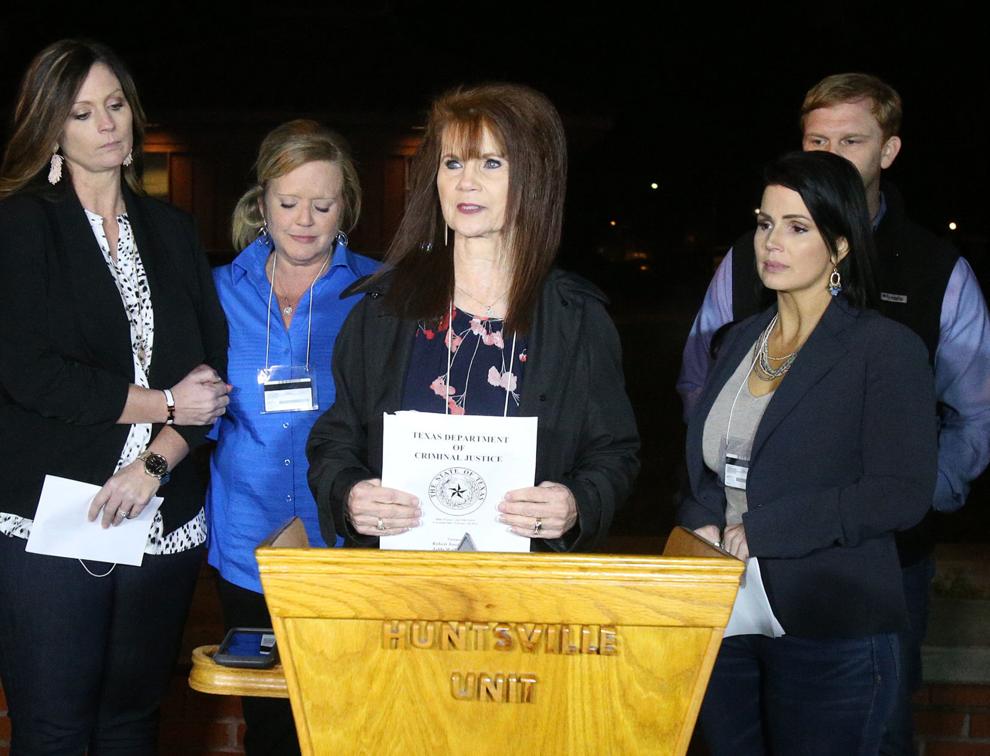 Karen Vicha read a statement after the execution and asked for prayers for everyone affected by the murder of her family.
A bus of supporters, including former Waco police officers who worked with Bobby Vicha, traveled to Huntsville to support the Vicha family.
Bob Robertson, a Waco police officer who served from 1973 to 2008, said Bobby Vicha was one of his field training officers. He said while they were co-workers in the field, they were more like family.
"Robert and Zelda, his parents, were what I considered to be my parents away from home," Robertson said. "I spent many, many days and nights visiting with him and his family."
Jesse Flores, a Waco officer from 1973 to 2005, said Bobby Vicha was a "terrific guy" who everyone respected. The day before the shooting, Flores had lunch with Bobby Vicha in Bellmead.
"I miss him a lot, especially when I get reminded," Flores said.
McLennan County District Attorney Barry Johnson and Waco Assistant Police Chief Frank Gentsch gave statements of thanks to the prosecutors who tried Coble and continued support for the family.
Coble has had several stays of execution over the years, but the Texas Court of Criminal Appeals rejected his last request for a stay about two weeks ago.
"He said that he was doing all this to show me what it would be like to not have any family, but he was so wrong," Karen Vicha said. "We have an immense family support system and are surrounded by loving, caring people. So I don't want it to be about how people receive us as victims, because I think of us more along the lines of how we've survived.