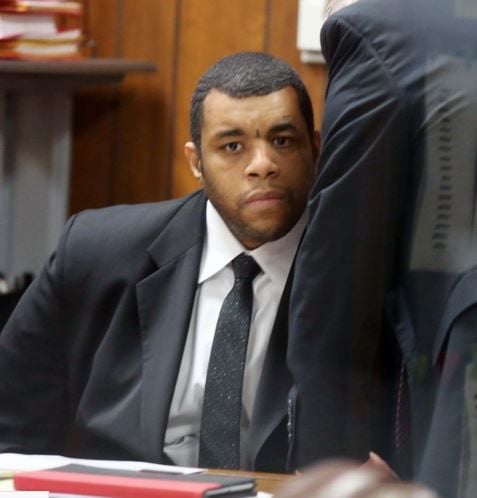 A death row inmate convicted of murdering his estranged wife in 2012 will receive a new hearing to determine if his death sentence was constitutionally appropriate following a U.S. Supreme Court decision questioning how the state determines intellectual disability.
The Texas Court of Criminal Appeals awarded Carnell Petetan Jr., now 41, a new hearing Wednesday after he was found guilty and sentenced to death in 2014 for the 2012 murder of his estranged wife, Kimberly Farr Petetan. The rehearing was ordered after a recent Supreme Court ruling questioning the state's definition of "mental retardation" in the 1980 conviction of Bobby James Moore, who murdered a store clerk in Houston in 1980.
In late March, the Supreme Court ruled Moore's guilt is apparent, but his death sentence is considered cruel and unusual punishment since he suffers from an intellectual disability.
The death penalty has long been off limits for people with intellectual disabilities. The Supreme Court decision in the Moore case calls into question Texas' methods for determining who meets the definition.
During his trial and sentencing, Petetan's attorneys, Russ Hunt and Michelle Tuegel, argued Petetan suffered from a mental deficiency and that the death penalty would be unconstitutional.
Petetan appealed his sentence, but the Texas Court of Criminal Appeals affirmed it in early March, while the Supreme Court was still considering on the Moore case.
Eight judges on the Court of Criminal Appeals voted to reject Petetan's 30 points of appeal, while one judge dissented, saying she preferred not to rule on Petetan's case while the Texas standard for determining whether someone is intellectually disabled is in legal flux.
"The United States Supreme Court agreed in the Moore case that the Texas standard for determining intellectual disability violated the Eighth Amendment," Tuegel said. "This was something that we argued and objected to in Mr. Petetan's trial.
"The rehearing granted by the Court of Criminal Appeals today is encouraging and a validation of our work and the fight we put up for a client we believed to be intellectually disabled."
Petetan, a Port Arthur native, was convicted of breaking into his estranged wife's Lake Shore Drive apartment and shooting her in front of her daughter and two men who rode from South Texas with him in September 2012. He was convicted of capital murder in 2014.
Be the first to know
Get local news delivered to your inbox!