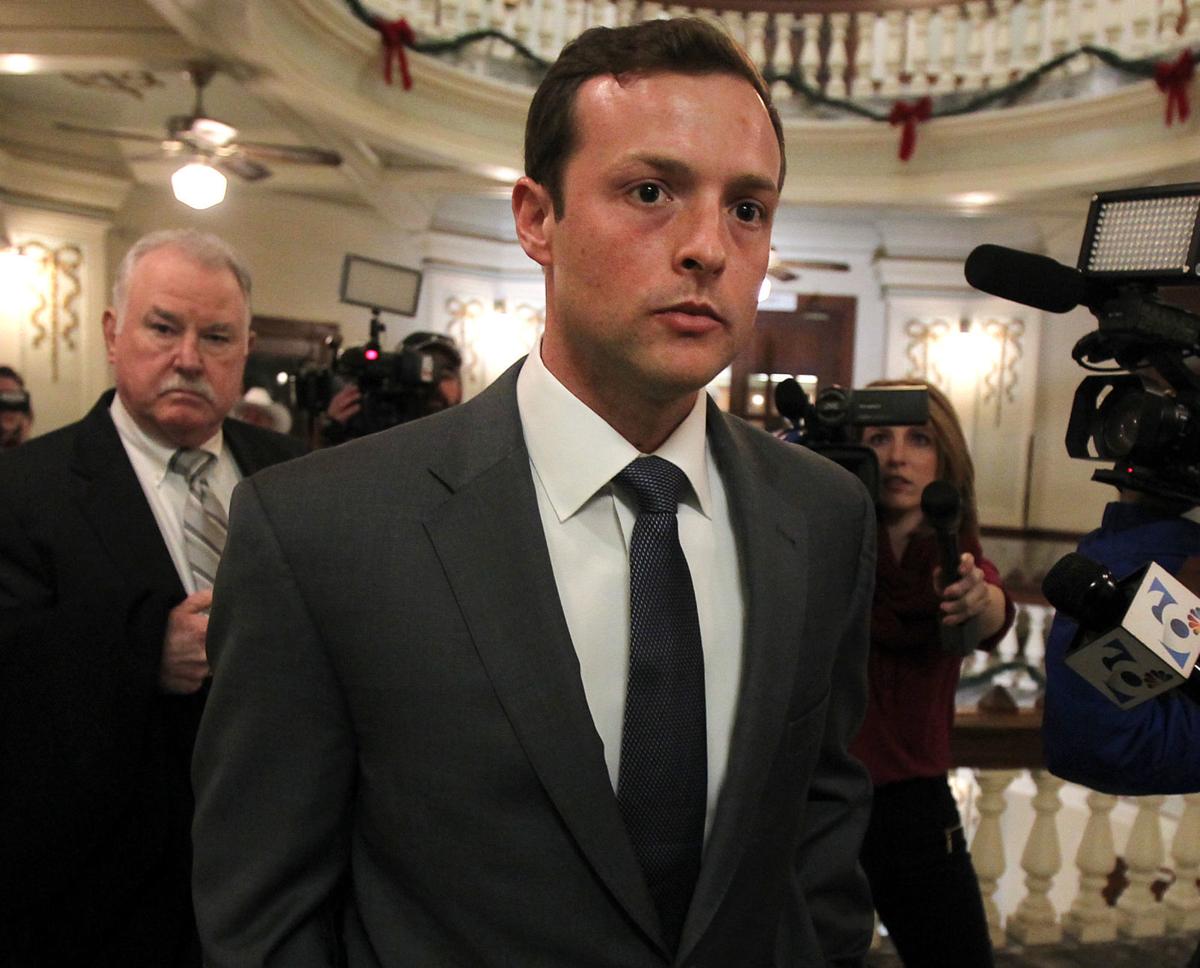 ---
A former Baylor University fraternity president accused of rape will serve no jail time after a Waco district judge Monday accepted a plea bargain that has ignited a public furor.
In a packed courtroom, 19th State District Judge Ralph Strother accepted a deal prosecutors offered to Jacob Walter Anderson in October, allowing him to plead no contest to the third-degree felony charge of unlawful restraint, and receive deferred probation. Under the deal, prosecutors agreed to dismiss four counts of sexual assault against Anderson, who is no longer a Baylor student, and he will not have to register as a sex offender. He also agreed to pay a $400 fine and get counseling.
In deferred probation cases, there is no final judgment of guilt if the defendant completes probation.
Before announcing his decision, Strother acknowledged the widespread interest the case has drawn, in the form of social media commentary, courthouse protests and a barrage of emails and phone calls he has received, and said "not much about this case has been normal." He said in reaching his decision, he had the benefit of an extensive background report compiled by the probation department, as well as briefs filed by attorneys of the victim and the defendant.
Strother said most of the comments he has seen on social media and emails fall into three categories: "not fully informed, misinformed or totally uninformed."
Anderson, 23, a Garland resident and former president of Baylor's Phi Delta Theta fraternity, was indicted on charges he sexually assaulted a sophomore at an off-campus fraternity party in February 2016, when she was 19. The charges against him came at a time when Baylor was roiled by a crisis over its handling of sexual assault complaints, a crisis that caused the shakeup of top university leadership.
The victim, who has been outspoken against the plea bargain, began to cry loudly Monday after Strother announced his decision to accept it. She urged the judge to reject the plea offer and set a trial so she could have her day in court. She said Anderson sexually assaulted her, repeatedly choked her and left her for dead after she fell unconscious.
Later, in an emotional victim impact statement, she told Strother she is devastated that he approved the plea bargain. She called out prosecutor Hilary LaBorde, who struck the deal with Anderson, and McLennan County District Attorney Abel Reyna for not attending the hearing.
"If I had the courage to come back to Waco and face my rapist and testify, you could at least have had enough respect for me to show up today," she said. "You both will have to live with this decision to let a rapist run free in society without any warning to future victims. I wonder if you will have nightmares every night watching Jacob rape me over and over again?"
She also addressed Anderson, who graduates soon from the University of Texas at Dallas and continues to work for a real estate development company in Dallas.
"Jacob Walter Anderson. It must be horrible to be you," she said. "To know what you did to me. To know you are a rapist. To know that you almost killed me. To know that you ruined my life, stole my virginity and stole many other things from me."
The woman described in sometimes graphic detail what she said Anderson did to her.
"When I was completely unconscious, he dumped me face down in the dirt and left me there to die," the woman said. "He had taken what he wanted, had proven his power over my body. He then walked home and went to bed without a second thought to the ravaged, half-dead woman he had left behind."
The woman said she has learned through this process that "the McLennan County justice system is severely broken," but she thanked the women who created an online petition opposing the plea agreement that she said was signed by more than 85,000 people.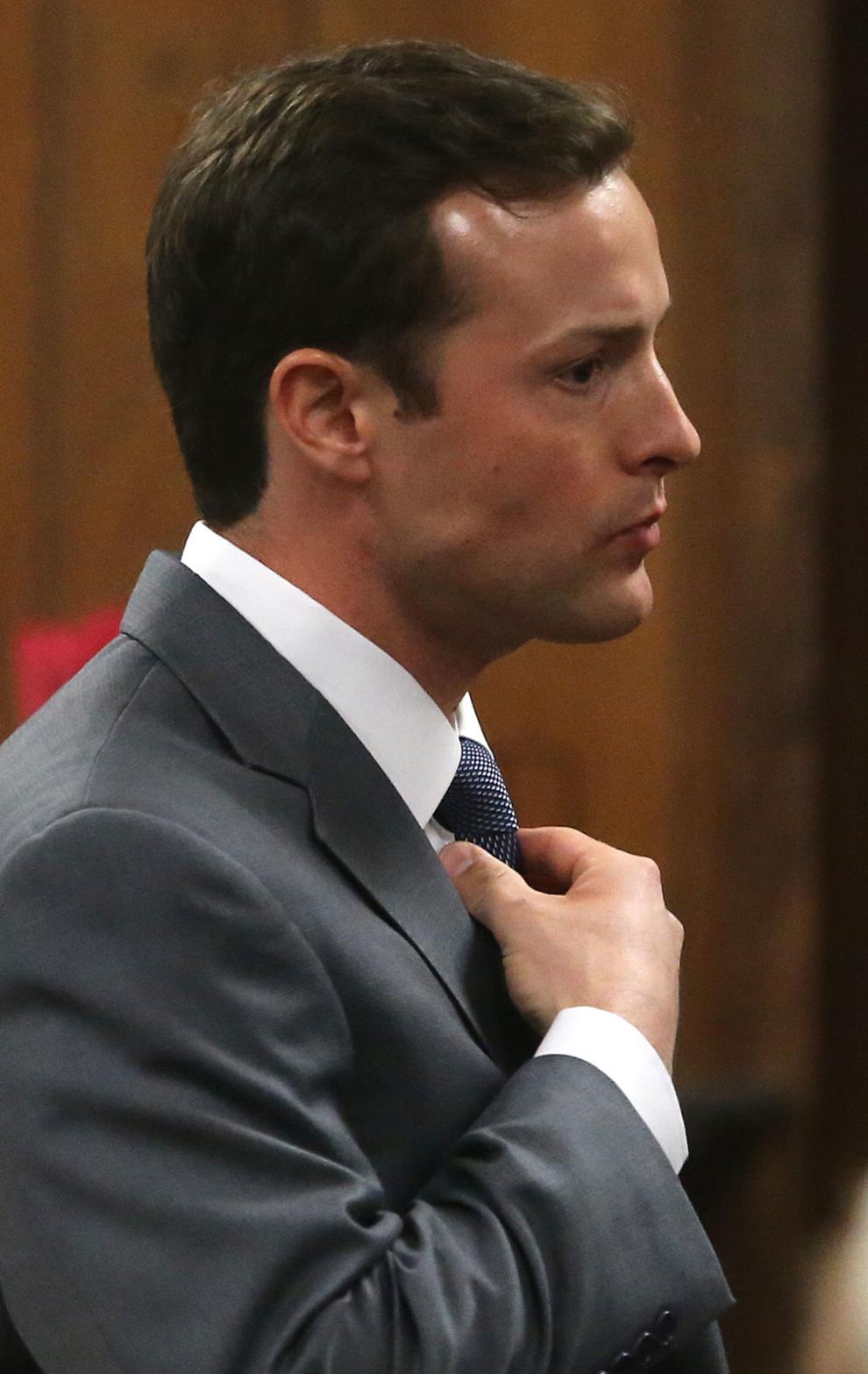 Anderson and his attorneys, Mark Daniel, Tim Moore and Guy Cox, all declined comment as they left the courtroom.
LaBorde has declined comment about the case. However, in an email she sent the woman and her family after they learned of the plea agreement by reading the Tribune-Herald, she said she offered the deal after an acquittal in a sexual assault case that she said was similar to Anderson's. She said she was concerned Anderson would be found not guilty.
"(The jury) engaged in a lot of victim blaming — and the behavior of that victim and (this victim) is very similar," she said. "It's my opinion that our jurors aren't ready to blame rapists and not victims when there isn't concrete proof of more than one victim."
However, the woman contends her case is not the same as the previous one and her case against Anderson should have gone to trial.
"I wonder if other women in Waco will report their rapes if Jacob Anderson gets this plea? Why would they bother?" she wrote.
The woman has filed a lawsuit against Anderson, the fraternity and 20 members, alleging underage drinking as well as sexual assault. That case remains pending.