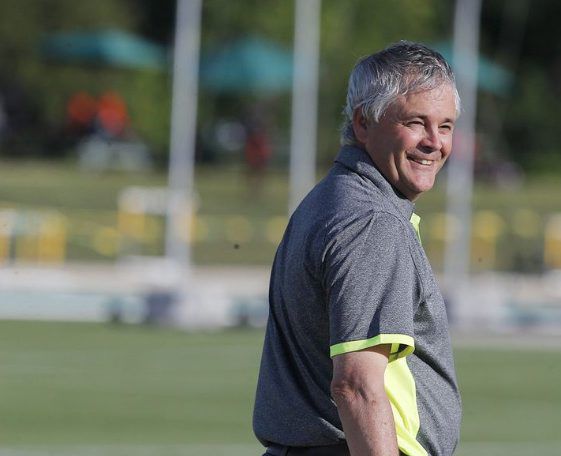 Tom Hill, a former Baylor University athletics employee who was fired amid the school's sexual assault scandal, has sued the law firm that investigated the university's response to sexual assault allegations.
In a lawsuit filed Tuesday in McLennan County District Court, Hill accuses Philadelphia law firm Pepper Hamilton LLP and partners Gina Maisto Smith and Leslie M. Gomez of negligence and defamation.
Gomez and Smith conducted a nine-month investigation of Baylor's handling of sexual assault allegations and found "fundamental failure" in Baylor's Title IX implementation and a football program operating "above the rules," regents reported in May. Pepper Hamilton made an oral presentation to the board, regents have said, and there is no written report.
On Sunday, regents unanimously voted to reaffirm Pepper Hamilton's findings.
Hill's attorney, Don Riddle, said Pepper Hamilton's findings are "negligent, at best."
"It's just a straightforward suit for negligence in the investigation and negligence in the reporting of the findings, and a claim of defamation," Riddle said by phone Tuesday night.
The lawsuit claims the Pepper Hamilton attorneys did not obtain in the investigation pertinent facts, interviews with important witnesses, nor did they perform their duties objectively.
"Defendants did not give an appropriate, accurate, complete and unbiased report of all facts necessary for the university to properly understand the true nature of any potentially inappropriate culture or social environment at the university," the lawsuit says. "As a direct result of the negligence of the defendants in carrying out their contractual obligations, serious collateral damage was done to several university employees, including plaintiff."
Hill is seeking $60,000 in lost income, Riddle said.
Pepper Hamilton heard about the suit late Tuesday, a law firm statement said Wednesday morning.
"The suit has no merit and Pepper will vigorously defend the suit," the statement said.
Hill was a 28-year veteran of the Baylor athletics program. He was associate athletics director for community relations and special projects, and he started as a track and field coach.
Hill has said he had no involvement in the scandal or with any football players accused of sexual violence.
In July, he filed a petition in Dallas County seeking all documents and information uncovered by Pepper Hamilton, as well as the reasons he was fired. Hill withdrew the petition in September.
Hill's previous attorney, Rogge Dunn, said in December that Hill was offered a $34,373 severance package, contingent upon Hill agreeing to not make negative statements about Baylor or the football program. Hill rejected that offer.
Colin Shillinglaw, assistant athletics director of football operations, was also fired amid the fray. Ken Starr was removed as president, as was Art Briles as head football coach. Briles this week sued three regents and a senior administrator, alleging libel, slander and conspiracy.
Former Athletics Director Ian McCaw was sanctioned and placed on probation, but he resigned days later. He now holds the same role at Liberty University.
Staff writer Kristin Hoppa contributed to this report.
Be the first to know
Get local news delivered to your inbox!