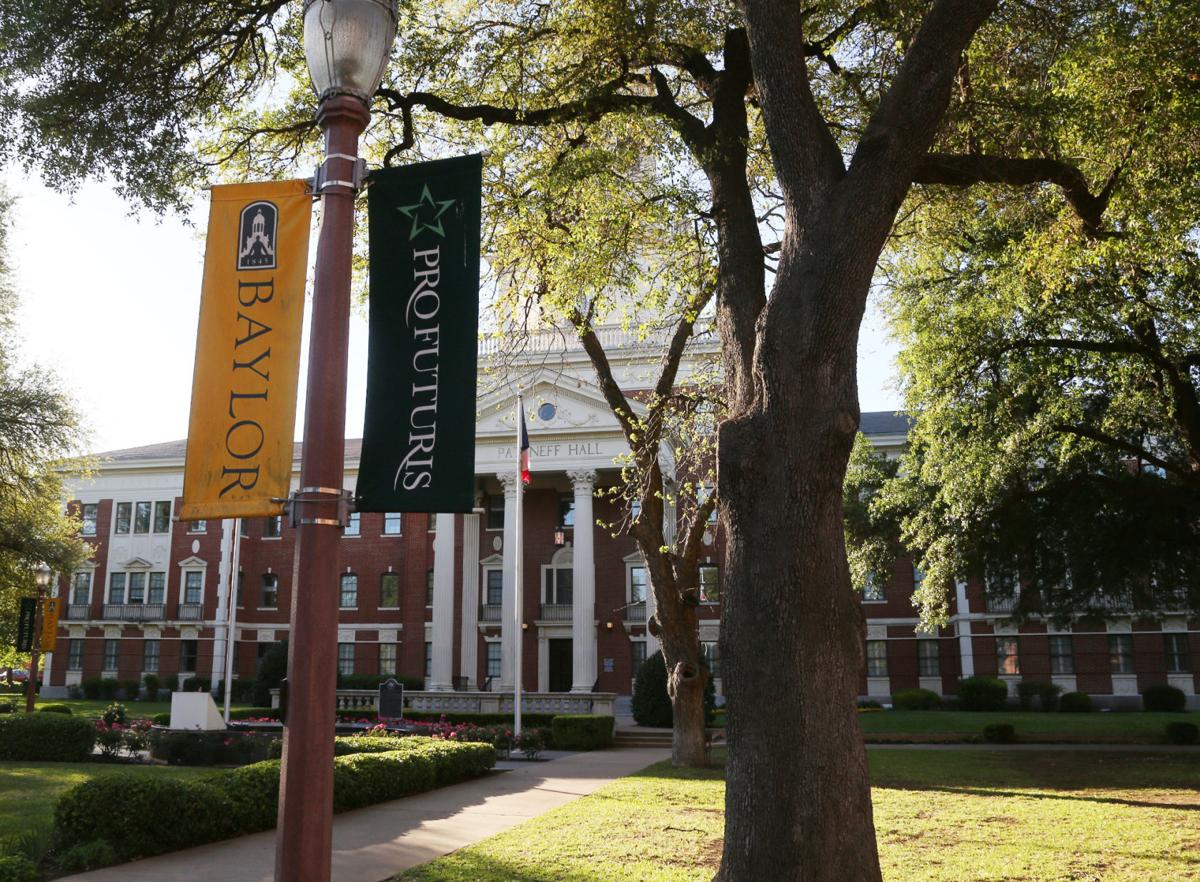 In a Wednesday night court filing, Baylor University said an email written by its former interim president regarding the role of alcohol in sexual assault cases was misrepresented by 10 women who claim in a lawsuit the school denied them educational rights under Title IX.
The plaintiffs last week revealed the June 2016 email from then-interim President David Garland, in which he told a senior administrator that victims of sexual assault "may seem willingly to make themselves victims." Garland, four days into the role replacing the fired Ken Starr, wrote the email after he said he listened to an NPR interview with Sarah Hepola, the author of "Blackout: Remembering Things I Drank to Forget," a book chronicling college alcoholism.
Garland wrote that Hepola "added another perspective for me of what is going on in the heads of some women who may seem willingly to make themselves victims." He also referenced verses in the New Testament book of Romans — the subject of his next book — which deal with sexual relations.
The university claims in its response that there is a "complete disconnect between (the plaintiffs') argument and the content of Dr. Garland's actual email."
The plaintiffs "impose their own interpretation of the Bible and literally put words into Dr. Garland's mouth that were never uttered," the university states in the Wednesday filing. "Dr. Garland's email did not state any sexual assault victim was 'at fault' or that any such victim was assaulted 'due to some use of alcohol for purposes of adventure.'"
The filing also referenced comments Garland made in July 2016 to ESPN regarding the nuances of Hepola's book.
"Here's somebody who would drink and black out," he told ESPN. "But what was interesting is she seemed to have the effect of being perfectly conscious. It was absolutely eye-opening to me because she would have absolutely no memory whatsoever of what happened. So the question is, 'How do you get consent in that kind of (situation)?' The whole issue is extremely complex."
Then-Baylor University interim President David Garland cited Scripture while writing that vi…
The university cited a U.S. Department of Justice statistic that at least half of sexual assaults among college students occur after the perpetrator, the victim, or both consume alcohol. And, according to the National Institute of Health, each year 97,000 students between the ages of 18 and 24 report an alcohol-related sexual assault or date rape.
"In this context, Dr. Garland's discussion in this email of the impacts of alcohol as they relate to sexual violence is an appropriate consideration and reflects the complexity of the issues," the university states.
The university declined to comment outside of the filing.
Jim Dunnam, a Waco attorney representing the 10 alleged victims, was unconvinced on Thursday morning.
"Baylor is basically doubling down that it was these girls' faults," Dunnam said. "They attach an article that talks about women and alcohol use and all those types of things, and they just continue to ratify that it's these young women's fault. I thought there was supposed to be a change of attitude over there. There's obviously not. There's not one mention that any assailant might have the slightest fault."
This summer, Garland testified he was not concerned which administrators discouraged rape victims from reporting assaults or in the underlying facts behind the sexual assault scandal that rocked the university. It peaked when Philadelphia law firm Pepper Hamilton LLP — who were hired by Baylor to investigate the school's response to sexual assault allegations — found "fundamental failure" in Baylor's Title IX implementation in May 2016, regents reported, and Starr, head football coach Art Briles and Athletics Director Ian McCaw lost their jobs. Starr and Briles were fired on May 26, 2016, and McCaw resigned a few days later.
"If (Garland's email) was so nuanced, why didn't he talk about the assailants?" Dunnam said. "Why didn't he talk about the university response? I think we know that, because in his deposition, he was not even curious to know the underlying facts. So he uses a random radio interview to develop his opinions, rather than listening to what Pepper Hamilton has to say."
Earlier in the filing, the university fired back once again on Dunnam's claim that Baylor is obstructing the lengthy discovery process. Baylor argues that documents unrelated to the Title IX lawsuit and Pepper Hamilton's investigation will emerge if each electronic search term is applied.
The plaintiffs' claim that they should receive all requested documents from Baylor and determine their relevance, rather than letting Baylor conduct that task, is misguided, the university has long argued.
When Baylor attorneys search for the word "tart" — doubtless in reference to former Regent Neal "Buddy" Jones' email in which he called students suspected of drinking alcohol "perverted little tarts" — catering menus containing the words "apple tarts" would not be relevant to the requests, according to Baylor's filing.