Shawn Oakman said the first thing he intends to do after his acquittal on a sexual assault charge Thursday is to get a new tattoo, but he hopes his next stop is with a team in the National Football League.
Jurors in Waco's 19th State District Court deliberated about two hours before finding the 26-year-old former Baylor University football player not guilty of sexually assaulting a 22-year-old graduate student at his off-campus duplex in April 2016.
Oakman cried and hugged his attorneys, Alan Bennett and Jessi Freud, while his family screamed loudly, burst into tears and praised Jesus when Visiting Judge Michael Snipes read the not guilty verdict.
Oakman, who turned down a plea offer for deferred probation, did not testify, and has insisted since his arrest that his sexual encounter with the woman, with whom he had a previous sexual relationship the year before, was consensual.
Oakman said he is not sure yet what his new tattoo will look like, but one family member suggested it should say, "Blessed."
"I feel truly blessed, blessed by God, blessed by my family and by everybody who has supported me these three years," Oakman said after leaving the courthouse.
Oakman, a former defensive end, is Baylor's all-time sack leader and was considered before his arrest to be a sure NFL draft pick. He has been working in Dallas as a physical trainer while free on bond and said he hopes now to play in the NFL.
"I going to play football, continue my career and start where it stopped," he said. "It's the only thing I know. Cowboys, Eagles, whoever calls first."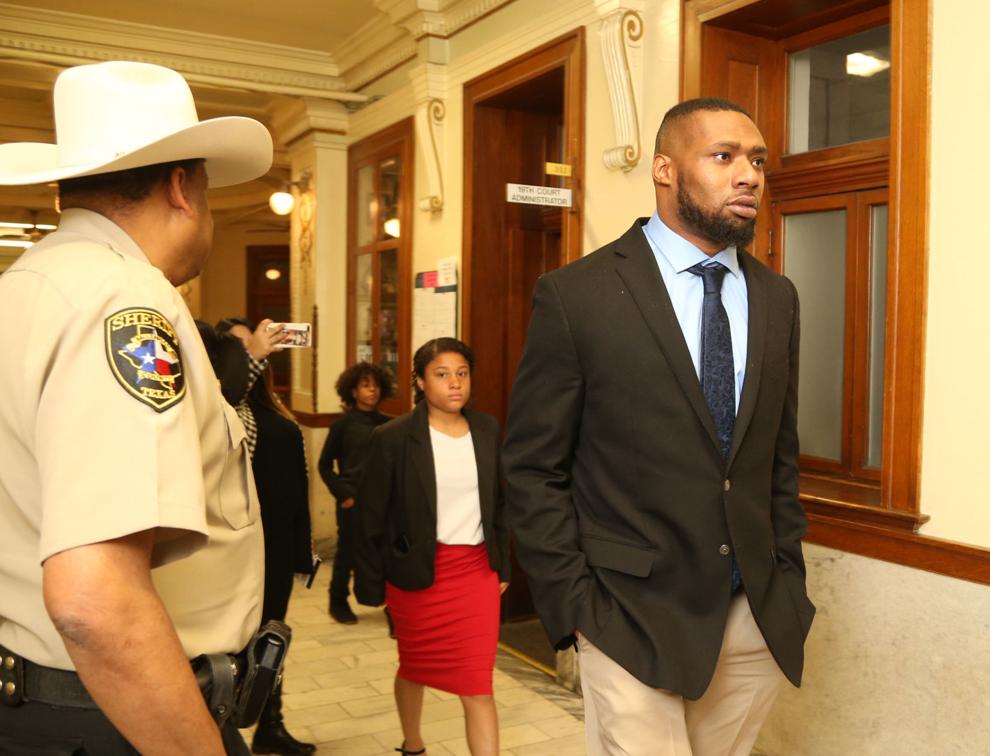 Oakman's case drew national attention during the ongoing saga known generally as the Baylor sexual assault scandal. Former Baylor defensive ends Tevin Elliott and Sam Ukwuachu both were convicted of sexually assaulting Baylor students as the manner in which Baylor administrators handled sexual assault allegations drew a bright national spotlight and led to the firings of Baylor head coach Art Briles and Ken Starr as Baylor president.
Oakman said he feels vindicated and thinks the verdict also is a boost for the former Baylor officials and the school itself.
"I'm feeling like a million bucks," he said. "But it never was about me. It was about everybody who was around me. They slandered my name, they fired my coach. I felt like all that was on me. I was a leader of Baylor, of Waco, of the community that I was in and they took us down from the top.
"They took the best player off the field and they took the best coach out of the Big 12. We are coming to get everything back because everything is ours and it never should have been taken away. We built this program from the bottom up, and they tarnished it. They said we was this, they said we was that. But they all taught us better. Coach Briles, Judge Starr, they taught us better. We are not animals."
Prosecutors Robert Moody and Hilary LaBorde declined comment after the verdict.
Six jurors also declined comment on their verdict as they were leaving the courthouse.
Bennett, Oakman's attorney, said he thinks the alleged victim's testimony "was just not believable on so many points."
The woman testified she had been drinking at an apartment and at Cricket's in downtown Waco before she and her friends went to Scruffy Murphy's, a Baylor-area bar popular with students. She said she texted Oakman to meet her there and walked the short distance back to Oakman's James Avenue apartment with him. She said she was so drunk that Oakman had to hold her up as he opened the door.
On the way, her friends texted her to make sure she was OK, and she told them to go home, assuring them she would be fine.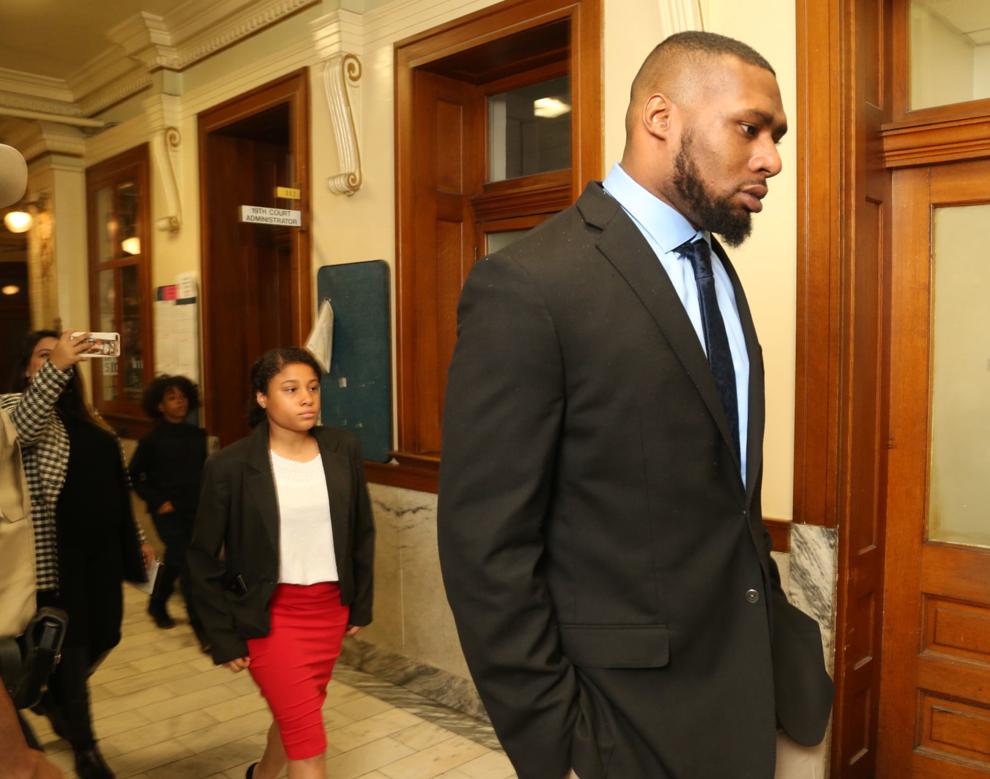 One of Oakman's friends who was at the bar with them at closing time asked Oakman what he was going to do next. He said Oakman smiled and said, "Sh--, her." He said the woman grinned and hugged Oakman like she was proud Oakman acknowledged publicly that they were together. The woman said she and Oakman had a sexual relationship when she was a senior at Baylor but they agreed to part as friends.
The woman testified Oakman raped her twice at his duplex and that her life has been turned upside down since. She said she has been diagnosed with post-traumatic stress disorder, depression and is now fearful and anxiety-ridden. Two of her best friends testified that she is not the same and was definitely affected for the worse by the alleged incident.
Bennett said other evidence that could have led to Oakman's acquittal includes the fact that Oakman's DNA was found in the woman's mouth, suggesting oral sex and a consensual encounter, and the conflicting testimony from officers and a nurse about the level of the woman's impairment.
Freud said the jury "paid attention to the fact that there was no corroborating evidence to anything" that the alleged victim said.
"There was just nothing to corroborate what she said because what she said was not true," Freud said. "This was always a consensual encounter."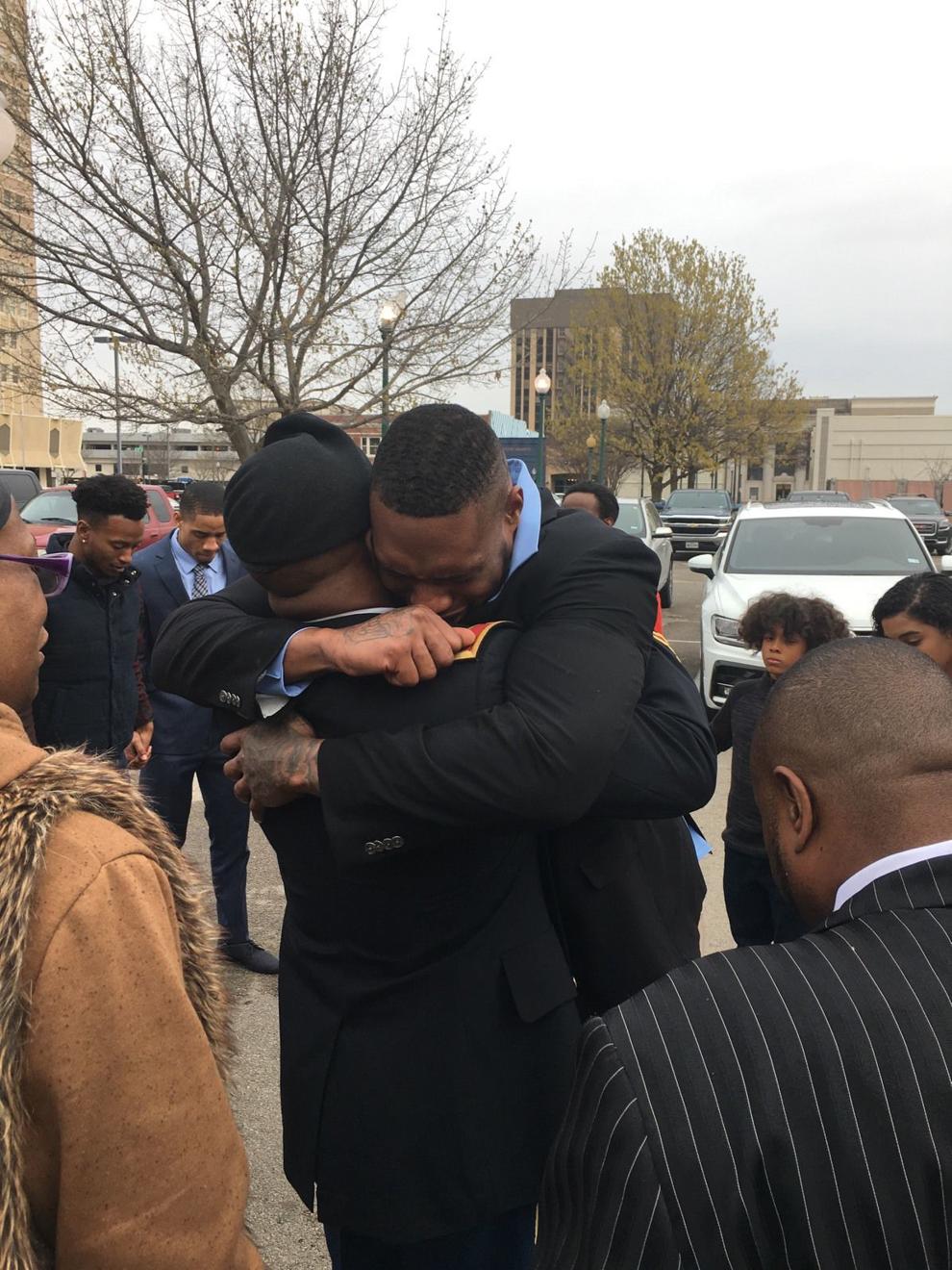 Retired Army Maj. Kenneth Roberts, who raised Oakman with Roberts' wife, Tracy, hugged Oakman tightly after the verdict.
"This is just God's work," Roberts said. "God made sure that justice would be served, and I am glad that it was unanimous. I am glad we had this opportunity to prove beyond any shadow of doubt that Shawn Oakman was robbed of this time period to play football and do whatever he wanted to do.
"All of this drama was so unnecessary. A man was robbed of three years of his life. But today, we can thank God that now he has his freedom and he can do whatever he wants to do, wherever he wants to do it, without the fear of somebody saying, 'Stop. What are you doing?' He has the freedom to do whatever he wants to do. God gave him gifts, and I hope that God allows his gifts to be fully realized at what he chooses to do."