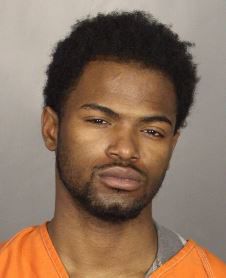 When 12 people on a criminal court jury hold a person's liberty in their hands, deliberations can become spirited and often heated.
A jury in Waco's 19th State District Court deliberating the fate of 23-year-old William Trevunte Brown deliberated seven hours Thursday evening and Friday morning and didn't ask to go home, say they were deadlocked or even wanted to eat dinner.
Their ardent deliberations were interrupted around 11:45 p.m. when a family member of one of the 11 women on the jury called Waco police to report the woman as a missing person.
Two Waco police officers came to the McLennan County Courthouse to check on the woman's whereabouts and to make sure she was still on jury duty. They were told she was fine and inside the jury room with other jurors trying to decide if Brown was one of two men who robbed a former smoke shop in North Waco in 2014.
Just when you think you have seen it all, Judge Ralph Strother said. In his 21 years as a prosecutor and judge, having someone file a missing person's report for someone on jury duty was a first, Strother said.
"This was a very intense trial and deliberations obviously were very intense because they deliberated for seven hours, and I think they just got so absorbed in what they were doing. It is comforting to know that the jury was taking it seriously, but we don't want them to take it so seriously that they forget their families.
"We knew everything was OK, and I'm sure the family member was quite concerned, and I don't blame them. But from our perspective, it kind of brought a bit of comic relief from a very intense trial," Strother said.
Strother said he told the jury that court would be going late and gave jurors a break about 4:30 p.m. so they could call their families and make arrangements, if necessary, for children to be cared for.
Strother said he is not sure if the woman who was reported missing spoke to her family during the break.
Once a jury begins deliberations, it cannot separate before reaching a verdict unless both sides agree. In Brown's case, neither the prosecution nor defense would allow the jury to go home and resume deliberations Friday morning.
Court officials finally ordered sandwiches for the jury about 8 p.m., which they ate as they continued deliberating.
The jury was still deliberating at 12:30 a.m. Friday when Brown and his attorneys, Alan Bennett and Jessi Freud, struck a plea bargain with prosecutors Aubrey Robertson and David Shaw.
Brown pleaded guilty to two counts of aggravated robbery in exchange for 25 years in prison. Prosecutors offered Brown 40 years before trial and he faced a minimum of 15 years and up to life in prison.
The charges against Brown were enhanced because he spent time in a Texas Youth Commission facility as a juvenile after an aggravated robbery conviction. Brown also was charged with aggravated robbery in 2011, but was acquitted by a 54th State District Court jury in Waco.
Bennett, Brown's attorney, a former prosecutor, said the missing person's report on the juror was a first in his legal career, also.
"It was very unusual," Bennett said. "But I guess it's good to know and it shows the jury's deliberations were being conducted in secret because her own family didn't know about it."