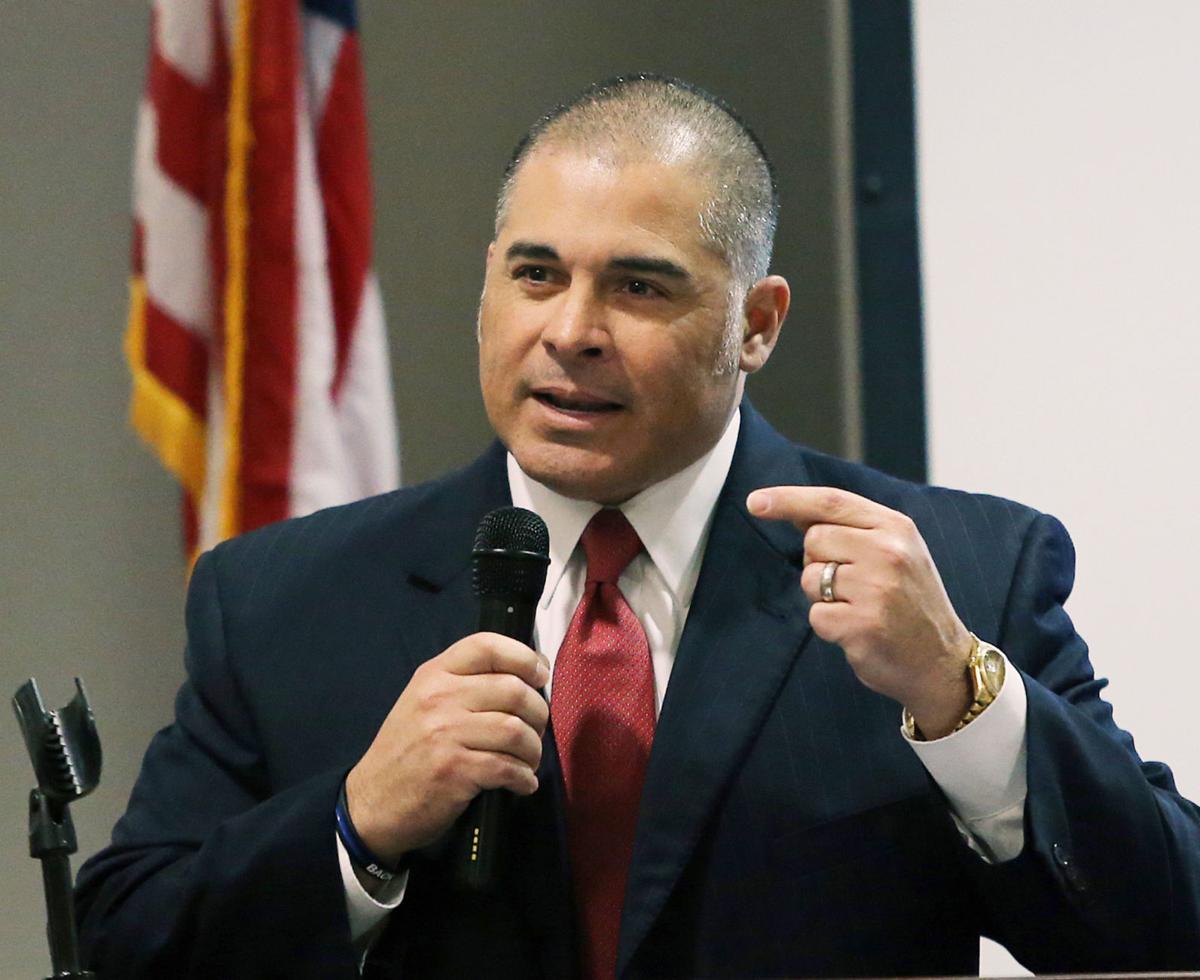 Ten bikers indicted in the May 2015 shootout at Twin Peaks filed motions this week seeking to disqualify McLennan County District Attorney Abel Reyna from handling their cases.
Judge Ralph Strother of Waco's 19th State District Court has set hearings for seven of the bikers for March 1.
Last week, Reyna dismissed cases against 13 indicted bikers and officially refused the cases of eight others who were arrested but not indicted. He dismissed or refused those cases on the same day as a hearing at which two bikers intended to seek his disqualification.
The hearing was canceled after Reyna dismissed the case of one biker and recused himself in the other case.
Those bikers' attorneys, Brian Bouffard and David Conrad Beyer, charged last week Reyna only decided to drop the charges and to recuse his office to dodge being placed under oath at the disqualification hearing and to prevent the adverse testimonies of former and current members of his staff, some of whom have reported alleged abuses of his office to Texas Rangers and the FBI.
"The Twin Peaks dam has now broken, and with each new dismissal that may come, the public will see clearly what Twin Peaks defense counsel have known for almost three years — that Abel Reyna arrested, charged, and indicted a very large number of these men for purely political reasons, apparently without any intent to take them to trial," Bouffard said last week. "Though it took far too long, we pushed Mr. Reyna's back to the wall and he finally had nowhere else to run."
Reyna has said he dismissed the charges because his office is re-evaluating the Twin Peaks cases and is focusing on defendants the office deems more culpable. The trial of the first Twin Peaks defendant, Jacob Carrizal, ended in a mistrial because the jury could not reach a unanimous verdict.
Reyna did not return phone messages left at his office and on his cellphone Friday.
The 10 bikers who filed recusal motions this week include Jeremy King, Daniel Johnson, Robert Leon Nichols, Raymond Clifton Hawes III, Seth Andrew Smith, Brian Logan, Ricky Wayne Wycough, Victor Pizana, Gregory Salazar and Clayton Dewayne Reed.
All of their cases have been assigned to Strother's court. Another biker, Anthony Shane Palmer, filed a disqualification motion in Waco's 54th State District Court and had a hearing set for Feb. 28, but he withdrew the motion and asked to cancel the hearing.
The motions seek to disqualify Reyna on the alleged grounds that he is a "material witness" in the case, that he makes decisions "based on political opportunism" and that he has a personal financial interest in the case because he is named among others as a defendant in more than 100 federal civil rights lawsuits filed in Austin.
The motions say the defendants are victims of Reyna's "ethically blinding political ambition" and ask for a hearing.
"U.S. Supreme Court Justice Louis Brandeis said that 'publicity is justly commended as a remedy for social and industrial diseases. Sunlight is said to be the best of disinfectants; electric light the most efficient policeman.' And Mr. King asks simply that this court shine that disinfecting sunlight on Mr. Reyna's conduct in a full and fair hearing," the motion filed on behalf of King states.