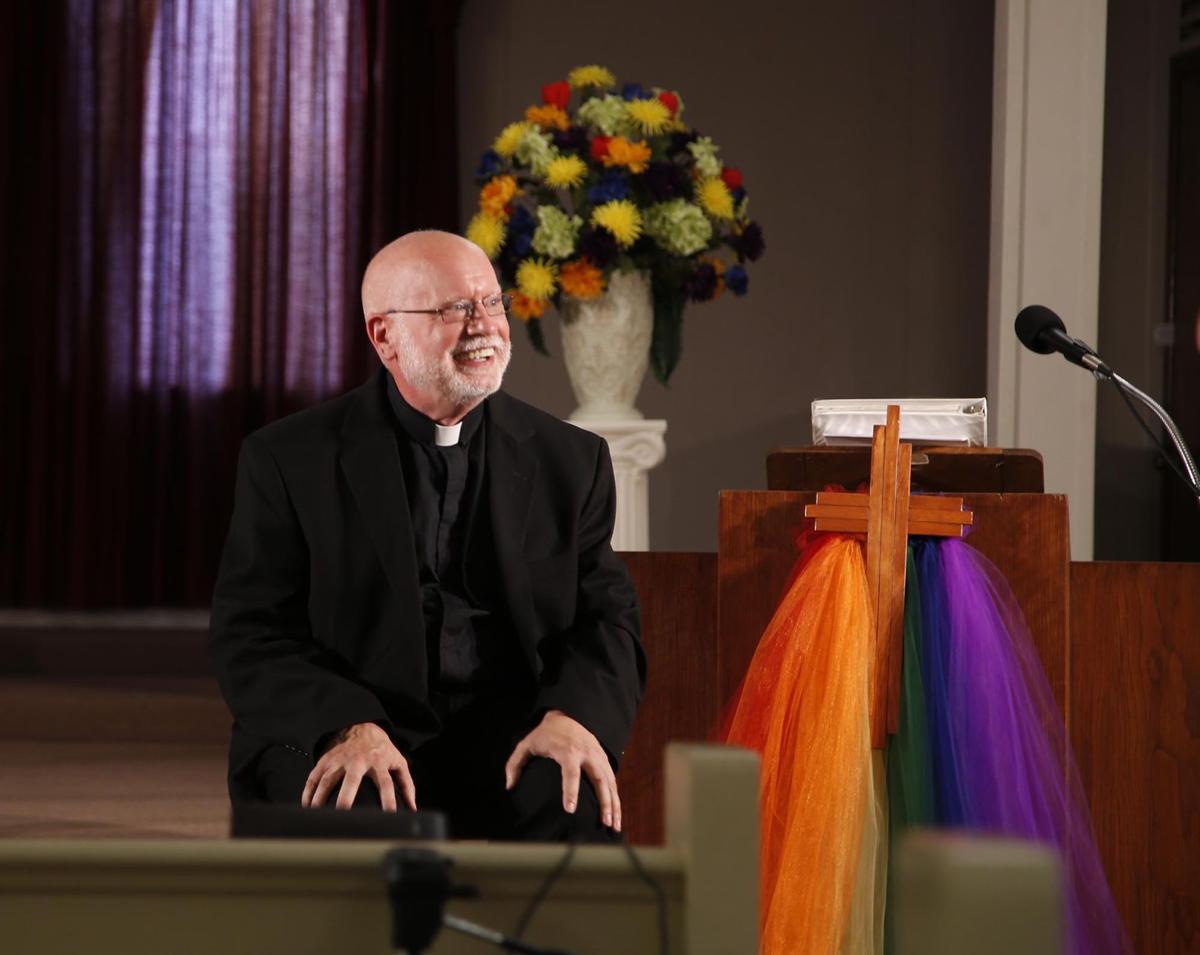 Two years after the Supreme Court ruled that same-sex couples have a constitutional right to marry, they still can't get a courthouse wedding in Waco.
Only one Waco-based justice of the peace has been doing any civil weddings since the high court decided Obergefell vs. Hodges on July 26, 2015, and she said she will only do a wedding between a man and a woman.
Precinct 1 Place 1 Justice of the Peace Dianne Hensley said she initially chose not to do weddings at all after the Supreme Court decision, as did some other JPs in the county, including her colleague, Precinct 1 Place 2 Judge Pete Peterson.
But Hensley changed her mind in September, and has done about 70 opposite-sex weddings since then, mostly at the courthouse during business hours.
"My conscience was bothering me because so many people were calling and wanting a wedding," she said.
She said that as a "Bible-believing" Christian, her conscience also prohibits her from doing same-sex weddings, and she thinks she is entitled to a "religious exemption." She said that on a couple of occasions, her office has told same-sex couples that the judge was not available and gave them a list of locals who would officiate a same-sex wedding, including ministers and Precinct 3 JP David Pareya, who is based in West.
Meanwhile, Peterson stopped doing weddings after the Obergefell decision. Some JPs, including Precinct 2 Justice of the Peace James E. Lee, have never performed them.
Hensley said she has talked to a religious liberty legal group called First Liberty, and she said she thinks that as long as Pareya performs civil weddings in McLennan County, same-sex couples have "reasonable accommodations" that preserve their constitutional rights.
"They have also ruled that people have the right to an accommodation for their religious faith," she said. "So I'm entitled to accommodations just as much as anyone else."
Hensley said she does not remember the source of the legal precedent for such an allowance. She said she is familiar with Texas Attorney General Ken Paxton's controversial and nonbinding memo following the 2015 Supreme Court decision.
Paxton said county clerks with a religious objection to same-sex marriage could delegate their administrative approval to another employee, while justices of the peace and other judges could have a legal case for a religious objection to performing same-sex marriages.
The Texas Justice Court Training Center issued a statement in July 2015 after the Supreme Court decision, saying it was "unable to identify any current legal authority" that would allow JPs to marry opposite-sex couples but not same-sex couples. Hensley said that state-run organization, which trains JPs, tends to interpret the law conservatively.
But Hensley acknowledged that a legal challenge to her decision is possible.
"I thought maybe it's time to run some risk," she said.
A Waco attorney is willing to take Hensley to court over the issue if he can find the right plaintiff.
"I would certainly be receptive to handling such a case without charging the client," said David Schleicher, a former Democratic Party county chairman who practices in state and federal courts. "I think marriage is a fundamental right, as (Supreme Court Justice Anthony) Kennedy said, 'It's an embarrassment to religion to use it as an excuse for bigotry.' "
Schleicher said he thinks such a plaintiff will emerge.
"It may not be tomorrow, but it would be a matter of time," he said. "People are in a mood to stand up for their constitutional rights these days."
Hiram Sasser, deputy chief counsel for First Liberty, said he wasn't aware of Hensley's situation or of any efforts by his nonprofit group to back justices of the peace who only want to do opposite-sex weddings. Sasser said his group does support finding solutions to accommodate the religious beliefs of government employees "as long as people can obtain those services in an immediate and convenient way from the governmental entity."
"Our goal is not to see any cases on that issue," he said.
Attorney's advice
Mike Dixon, attorney for McLennan County, said he was unaware of Hensley's decision, but he reiterated the advice he gave to JPs after the Supreme Court decision in 2015.
"It would seem the safest practice to say, 'You either do them all or you don't do it,' " Dixon said Thursday.
He said weddings are not a "ministerial duty" of justices of the peace and are not official county business, so he doubts that the county would be liable for a civil rights lawsuit based on Hensley's decision.
Schleicher disagreed, saying Hensley could be sued as an official of the county and that the county could have legal exposure. He said that while commissioners don't have direct control over Hensley, who is an elected official, they could resolve that any legal expenses she incurs because of her decision would be deducted from her budget.
Hensley said she told County Judge Scott Felton about her decision.
"He said, 'Good luck to you,' " she recalls. "He didn't express great concern about it, but he also felt like since I was kind of an independent contractor, they wouldn't be put in the position of defending it. He neither said 'good for you' or 'woe for you.' He just said, 'Thanks for letting me know.' "
Felton did not return phone calls Friday seeking to corroborate Hensley's account of that conversation.
Carmen Saenz, founder and leader of the local LGBT advocacy group InterWaco, said she found out about Hensley's stance last October, when her friend David Garcia got married to a woman in Hensley's court. Saenz said she later asked Hensley during a phone call whether she would take LGBT couples.
"I said, 'As a lesbian, you would not marry me?' and she said, 'That's right,' " Saenz recalled.
Saenz said that when she objected, saying such a position is against the law, Hensley said, 'So sue me.' "
"I was shocked that she would so boldly say to me, 'So sue me,' " Saenz said.
Hensley denied making that statement.
"I most assuredly did not," Hensley said. "At my age I'm not looking for a lawsuit."
Garcia said he wouldn't have gotten married in Hensley's court if he had known her policy.
'Very upsetting'
"She needs to find another job, then," Garcia said. "You're an elected official. If you want to live in a theocracy, then move to Iran. You're sworn to uphold the Constitution, not the Bible. It's very upsetting to me as an (LGBT) ally."
Hensley was elected to the office in 2014, after precinct boundaries were redrawn and local Republican Party officials chose in a secret vote to put her on the November ballot instead of attorney Kristi DeCluitt, the Republican incumbent who had been displaced in the precinct consolidation. Hensley had worked as a campaign manager and fundraising consultant and had owned Curves Fitness franchises in Temple.
Paul Castillo, senior attorney for Dallas-based LGBT legal organization Lambda Legal, said he is aware of only a handful of cases across Texas in which justices of the peace attempt to limit marriage to opposite-sex couples.
"Certainly, judges who are discriminating against same-sex couples are opening themselves to a lawsuit and an ethics complaint," Castillo said. "I would definitely invite same-sex couples who are experiencing discrimination to contact Lambda Legal. . . . With respect to this particular situation, there's no basis under the Constitution for a judge to have same-sex couples undergo a different process in order to receive a service to the community that's available to everyone else."
Chuck Smith, CEO of the LGBT rights group Equality Texas, agreed that Hensley's position is discriminatory and illegal, but his group would not be pursuing litigation on the case because it is focused on the transgender bathroom fight in the Texas Legislature.
"Personally I would not want to be married by someone who didn't support my marriage in the first place," Smith added.
No one at the state or local level has calculated how many same-sex couples have been married since the Supreme Court decision. McLennan County Clerk's Office marriage records don't indicate gender.
Some couples have been married in private ceremonies or in local congregations that recognize same-sex marriage.
Charley Garrison, pastor of Metropolitan Community Church, said he performed about 24 same-sex weddings shortly after the Supreme Court decision and now does one about every three months.
"I think a lot of them do want a ceremony that's recognized by the church," Garrison said. "That means a lot to them, even though they don't attend our church. They still have a faith that speaks out. On the other hand, I know a lot of them have found me because of the recommendation they got at the courthouse."
Garrison and his longtime partner, Mark, were married last year by a friend who is an ordained minister. He said he and his husband now have the peace of mind that they have hospital visitation rights, and they also get a tax benefit from filing jointly.
'It makes a difference'
"On a personal level, nothing changes," he said. "Life goes on as in 16 years prior to that marriage. But on a legal level, it makes a difference. If one of us should die, we don't have that hurdle to jump over to make sure the other person is taken care of. . . . As far as making our relationship any more solid or firm, it hasn't, because our relationship was already affirmed."
He said the initial joy at seeing same-sex couples secure the right to marry has yielded to a sober recognition that anti-LGBT discrimination still lives on, including in the Texas Legislature's upcoming consideration of restrictions on transgender students' bathroom use.
"I think people are accepting more and more that same-sex marriage is as much of the norm as different-sex marriage, but we're also feeling the backlash," Garrison said. "We just want to be recognized as something other than second-class citizens. That's why the legislation in the Legislature right now is so difficult for me, because it puts us back as second-class citizens. It's one step forward and sometimes two steps back.
"But my profession is one of hope. It's something I constantly lean into, the hope that things will be better."
Be the first to know
Get local news delivered to your inbox!