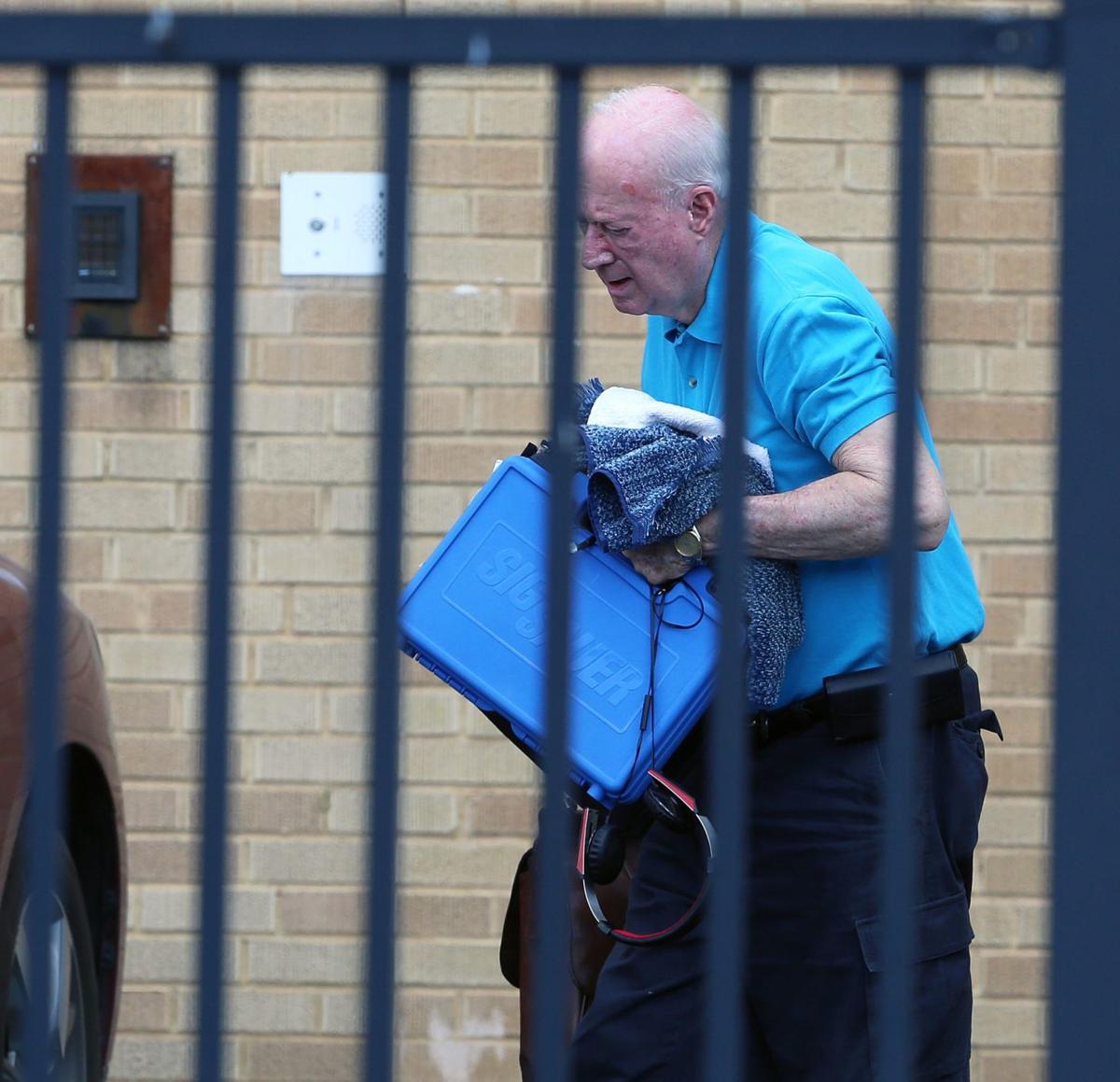 A second investigation into sexual misconduct allegations against Judge Walter S. Smith Jr., and whether Smith lied about the allegations, was shut down when he retired earlier this month. A federal council ruled this week Smith is no longer a judicial officer subject to disciplinary procedures.
While the plug was pulled on the second probe before hearings were held and findings could be released, the Judicial Council of the 5th Circuit "concludes that the actions of Judge Smith, though serious, do not warrant a recommendation for impeachment."
Smith, 75, ended his 32-year tenure as Waco's federal judge with his retirement, effective Sept. 14. He cleaned out his chambers last week and had planned to meet with courthouse employees in his former courtroom on Sept. 22. But, Smith canceled the meeting.
Smith did not return a message Tuesday left with a former staff member.
The Judicial Council of the 5th Circuit formally reprimanded Smith in December after finding he made "inappropriate and unwanted physical and nonphysical advances" toward a female courthouse staff member in his court chambers in 1998.
In retirement, Smith will draw an annual annuity for the rest of his life that equals his annual salary of $203,100.
Former Dallas attorney Ty Clevenger filed the original complaint against Smith and appealed the council's initial ruling, saying Smith should have been impeached. That appeal led to the inquiry called off this week.
Smith resigned before the judicial council could complete its full inquiry, an order released Wednesday said.
"As noted in the first Judicial Council order, there is evidence that there were other incidents involving Judge Smith similar to the incident that was the focus of the complaint," the order, signed by Carl E. Stewart, chief judge of the 5th U.S. Circuit Court of Appeals, said. "After further investigation on remand, the investigators found no evidence that any such incidents have occurred in many years, despite their having interviewed all witnesses likely to have knowledge of any such conduct.
"The first order also indicated that there were misrepresentations by Judge Smith that extended the proceeding, but that did not affect its outcome. Thus, the council concludes that Judge Smith's actions in neither respect warrant recommending the extraordinary step of attempting the impeachment of a judge who is no longer on the bench."
Clevenger said it is good that Smith no longer in on the federal bench but called the action "too little, too late." He said Smith should have been impeached.
"I think the Fifth Circuit is probably right about the consequences of Judge Smith's retirement," Clevenger said Thursday. "As the law is currently written, it would be nearly impossible to divest him of his post-retirement pay. Obviously the law needs to be changed, and I will continue to press for reforms in the judicial disciplinary process. Federal judges are treated like gods, and it's high time that they were held to the same standards as the rest of us."
U.S. Sen. John Cornyn and U.S. Sen. Ted Cruz have established the Federal Judicial Evaluation Committee, a bipartisan panel of leading attorneys in Texas, to identify the most qualified candidates to help fill judicial vacancies, an aide in Cornyn's office said.
"This panel reviews applications, interviews candidates and makes recommendations to the senators. The senators then send the recommendations along to the White House for the president's consideration," the aide said.
Federal judges are appointed by the president. With the upcoming election, it is unclear how long it could take for Smith's replacement to be named.
In addition to reprimanding Smith after its initial investigation, the 5th Circuit judicial council suspended Smith for one year from hearing any new criminal or civil cases filed after Dec. 3.
U.S. District Judge Robert Pitman, of Austin, who had been serving as a replacement in Waco during Smith's suspension of new cases, will assume the Waco caseload until Smith's replacement is named, officials said.
After its initial reprimand and suspension, the 5th Circuit council also determined Smith allowed "false assertions to be made to the council," which added to the length and expense of the initial five-month investigation that included interviews with 31 people.
The panel also concluded Smith failed to properly disclose to attorneys appearing in Smith's court his attorney-client relationship with Waco attorney Greg White, who represented Smith in the complaints while representing clients in Smith's court.
Be the first to know
Get local news delivered to your inbox!