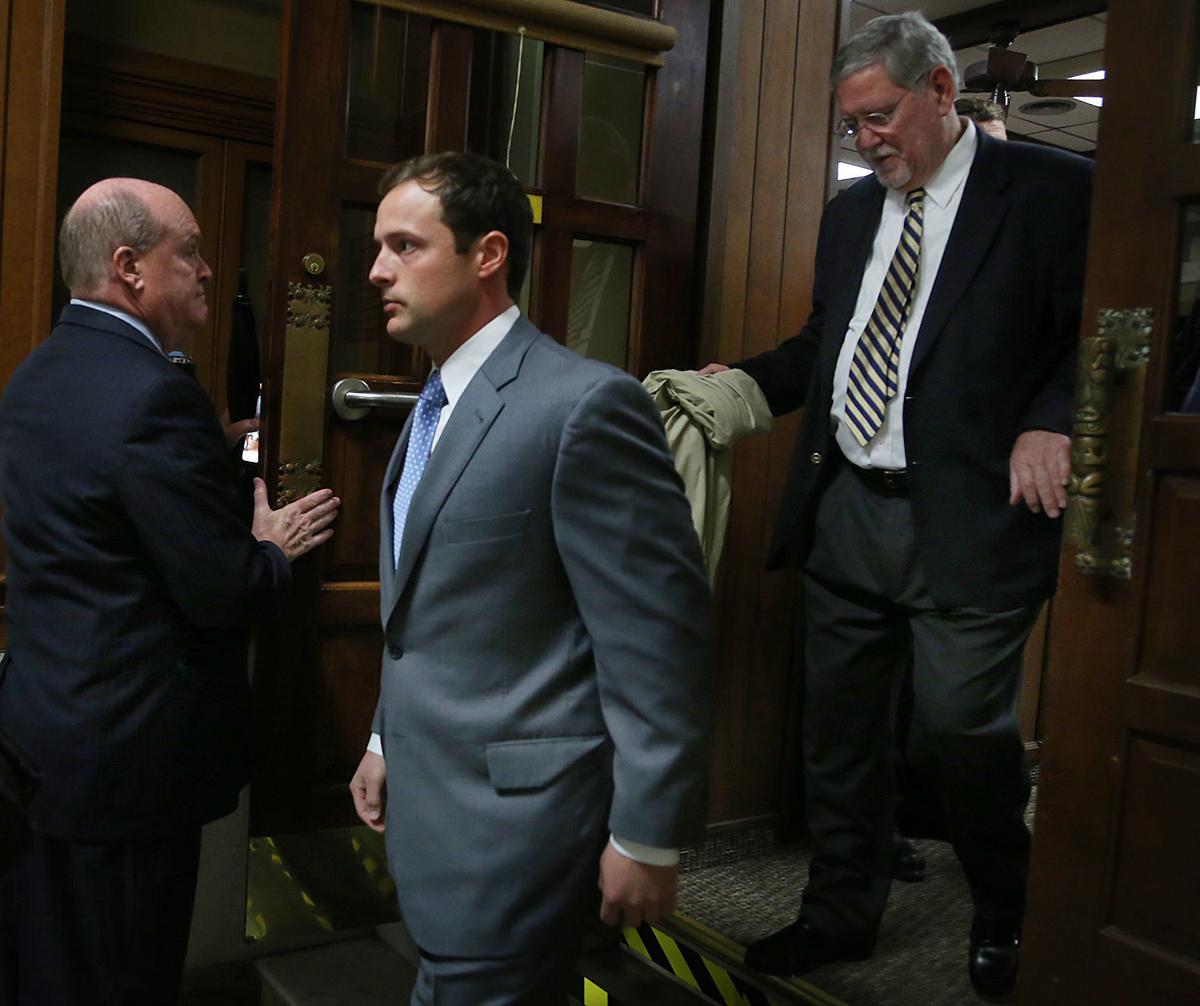 A plea bargain that would give deferred probation to a former Baylor University fraternity president accused of sexual assault has spawned a social media backlash, a petition and a letter-writing campaign seeking to persuade the judge to reject it.
Judge Ralph Strother of Waco's 19th State District Court has been bombarded with emails, and his office has received at least 180 phone calls since Monday, when Jacob Walter Anderson pleaded no contest to a lesser, third-degree felony charge of unlawful restraint.
In exchange for his plea, the McLennan County District Attorney's Office dismissed four counts of sexual assault and recommended three years of deferred probation, a $400 fine and counseling.
The plea offer would not require sex offender registration for Anderson, 23, a Garland resident and former president of Baylor's Phi Delta Theta fraternity.
Strother will sentence Anderson on Dec. 10 after reviewing a background report compiled by the probation department.
The calls have been so distracting to Strother's staff that the judge instructed them not to answer the phone unless they could determine it was not someone protesting the plea agreement.
Strother declined comment Wednesday on the uproar.
On Monday, the judge told Anderson that he will be able to withdraw his no-contest plea if the judge decides not to accept the plea agreement. That is what an ever-growing list of protesters is asking the judge to do.
The first protest was lodged last month by the victim and her parents through a motion filed by their attorney, Vic Feazell, a former McLennan County district attorney. The family said they feel betrayed by the district attorney's office and are disappointed that they were not included more in the progression of the case.
McLennan County District Attorney Abel Reyna did not return phone messages Wednesday. He released a statement Monday to TV stations defending his office's record prosecuting sexual assaults but declined to send it to the Tribune-Herald.
Guy Cox, one of three attorneys who accompanied Anderson to court on Monday, declined comment Wednesday on the protests.
The woman reported she was at a fraternity party at a house in the 2600 block of South Third Street in February 2016 and someone handed her punch and told her to drink it, according to arrest affidavits. Shortly thereafter, she became disoriented, and Anderson took her to a secluded part of the grounds behind a tent so she could get some air, the affidavit states. Once they were away from the crowd, he sexually assaulted her, according to the documents.
Feazell said Wednesday he has fielded calls from national news organizations like CNN, CBS and NBC in the past two days about the Anderson plea bargain. He said he is aware of the protest movement but has told the woman and her family he doesn't think it will affect the judgment of the veteran Strother, a former prosecutor and longtime judge.
"People are upset about this plea bargain offer and I don't blame them," Feazell said. "However, I trust the people doing the presentence investigation and I trust Judge Strother to ultimately make the right decision. I wish the sentencing was set for January so the new DA would have an opportunity to look at it. But I have the utmost confidence in Judge Strother. I have known him for 35 years. He is an honorable man and I know he is going to give it a lot of thought and attention."
Public pressure
Eric Vinson, executive director of State Commission on Judicial Conduct, said the public has the right to express an opinion about court proceedings. However, judicial canons preclude judges from being "swayed by partisan interest, public clamor or fear of criticism."
"I prefer not to comment on the public's conduct," Vinson said. "That is not really our purview. If they felt like they want to be heard on an issue, that is their right. But every judge, under the canons, are under an obligation to not respond to public clamor in their rulings."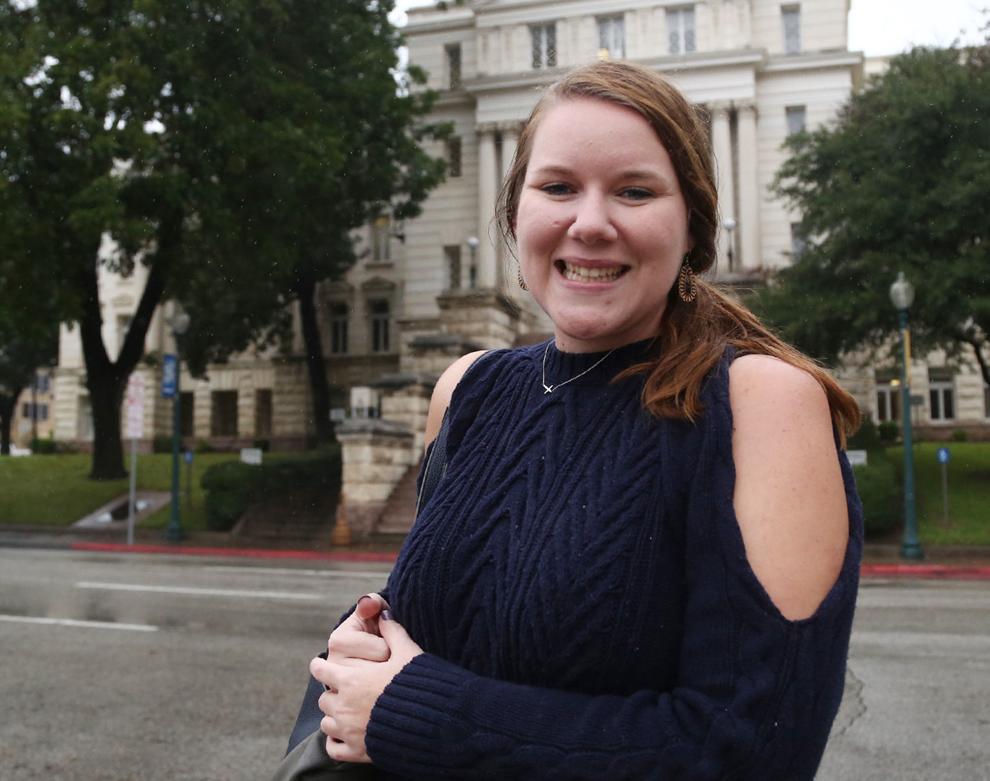 Erin Albin, a 26-year-old graduate student at Baylor, is helping organize the letter-writing campaign urging Strother to reject the plea agreement. Her group also is circulating a petition, which its members hope to present to the judge. Albin's group has kick-started the movement through an aggressive presence on social media.
"As a woman, I feel strongly about advocating for survivors of sexual assault," Albin said. "This is something we have seen a lot recently at the national level and at the local level. It is just a disgusting act of violence and the fact that (Anderson) is potentially walking away with next to no punishment is sickening."
The victim and her family, who live in California, did not attend Monday's plea hearing on the advice of Feazell. However, they plan to be present at the sentencing hearing, Feazell said. The family released a statement this week in anticipation of the hearing, saying, "Just when you think the Baylor rape scandal can't get any worse."
"This is an absolute travesty," the statement reads. "By agreeing to this plea, (prosecutor) Hilary LaBorde and the McLennan County DA's office have allowed that rape is no longer a crime in Texas. They are telling the rapists and sexual predators, 'Go ahead and violently rape, choke to near death and abandon your unconscious, ravaged and used-up victim and we will make darn sure you get some counseling. Even if a grand jury indicts you on four counts of sexual assault, we don't care.'
"Oh, and 'All you rape victims, don't bother to report it, because we will put you through hell for years, make promises about getting a conviction and lie to you about not accepting a plea the whole time. We will give your rapist counseling and drop all charges and let him go free. We don't care about about justice and we don't care about you,' " she said in the statement.
LaBorde declined comment Wednesday, saying she cannot discuss a pending matter.
The victim filed a civil lawsuit in February 2018 against Anderson, the local and national chapters of Phi Delta Theta and the landlord who owned the home where the alleged assault occurred. The lawsuit is pending.