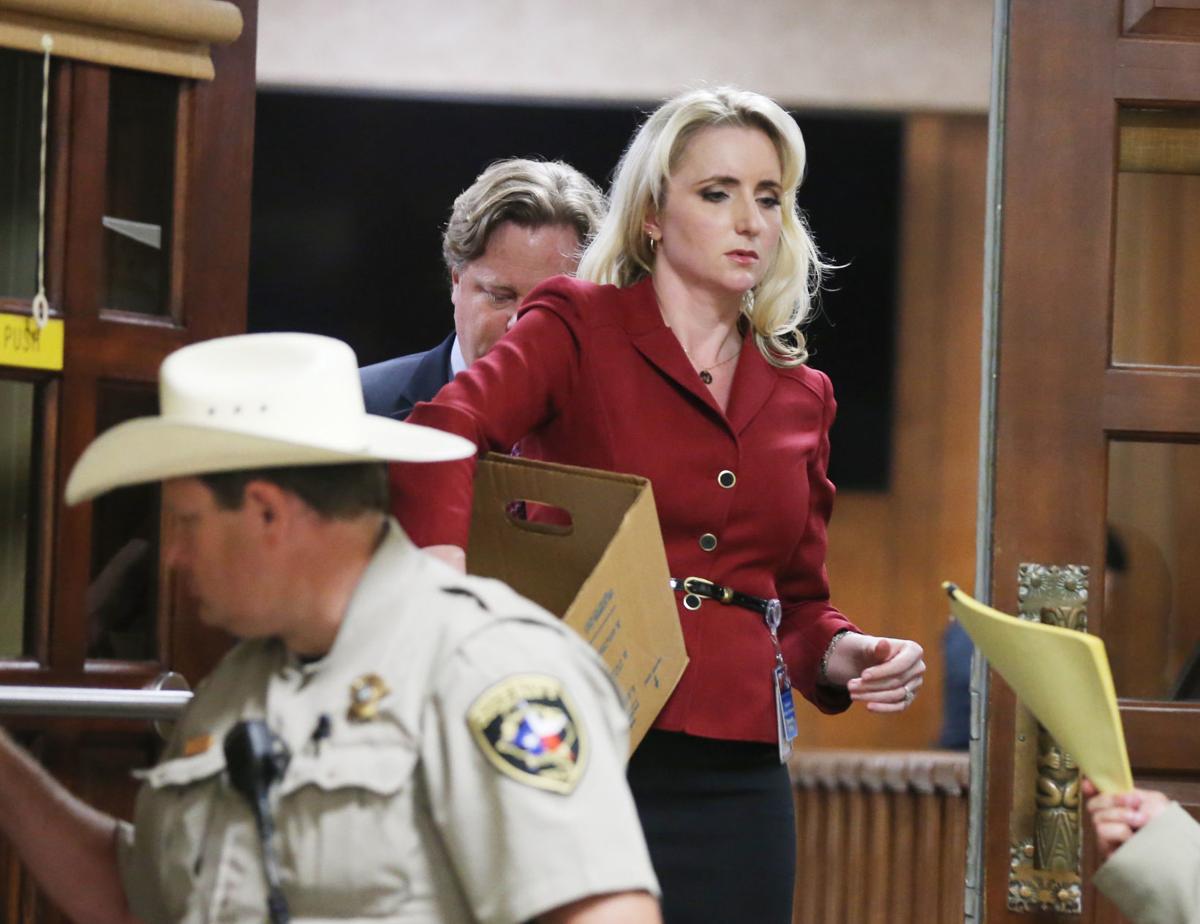 McLennan County District Attorney Abel Reyna on Tuesday fired prosecutor Amanda Dillon, the last of Reyna's remaining employees who provided information to the FBI during its investigation of Reyna.
Dillon, who worked as an assistant district attorney for almost eight years, confirmed that Reyna and First Assistant District Attorney Robert Moody called her into Reyna's office Tuesday afternoon and fired her.
When she asked for grounds for the dismissal, Dillon said Reyna only responded, "It's all documented." Reyna then had Dillon escorted from the DA's office by one of his investigators, she said. Reyna did not return the Tribune-Herald's calls seeking comment.
Dillon said she will meet soon with civil attorneys to discuss a possible whistleblower lawsuit against Reyna. Former Reyna assistants Greg Davis and Michael Jarrett and longtime office manager Julissa Contreras met with an FBI agent in August 2014 to discuss what they alleged was Reyna's penchant for giving favorable treatment to his friends and financial supporters. Davis described the result as a two-tiered justice system.
Dillon met later with the FBI. The FBI has declined comment on the investigation, and it's unclear whether the probe is still continuing.
'Glowing reviews'
Before Jarrett left the office in April to take a job with the Texas Farm Bureau, he gave Dillon what she described as "glowing reviews" on her employee evaluation earlier this year.
Dillon said that while the firing came as a surprise to her, she said she recently has been eased out of her role on the Twin Peaks trial team, although she played an integral role in the preparation and trial of Carrizal's case and those of other Twin Peaks defendants.
Earlier this month, Dillon was lead prosecutor and won a conviction against George Neville, a former Waco police officer who choked a handcuffed prisoner. He will be sentenced later this month.
Reyna also fired prosecutor Aubrey Robertson, felony chief in 19th State District Court, in March, two weeks after Reyna's defeat in the March Republican primary.