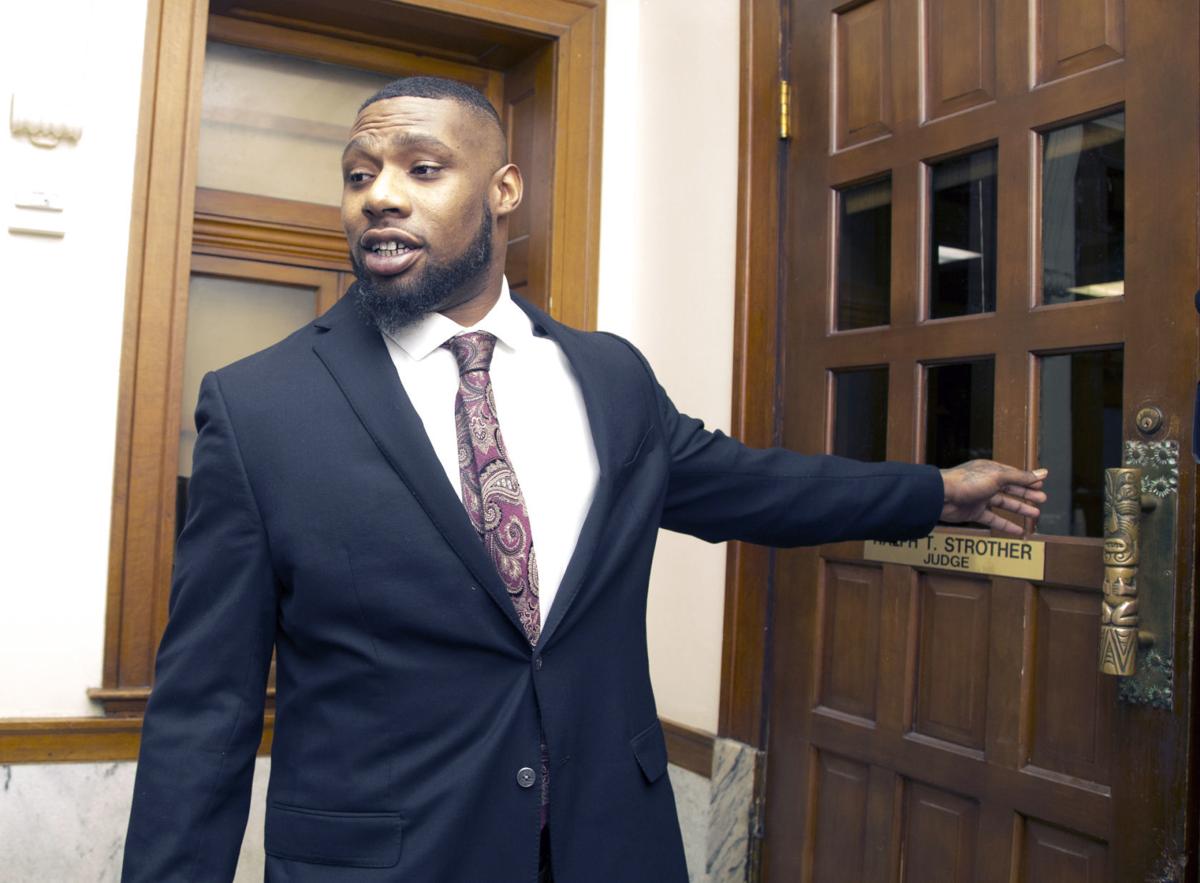 Ken Starr, who was fired as Baylor University president after presiding over what investigators called a "fundamental failure" in the way the school handled sexual assault allegations, raised money to help former Baylor football player Shawn Oakman fight a rape charge.
Throughout his career, Starr has served as a federal appellate judge, a special prosecutor, a U.S. solicitor general, a defense attorney, a clerk for a chief justice of the United States Supreme Court, a law school dean and president and chancellor of Baylor University.
Starr's extensive experience has allowed him to view the criminal justice system from multiple vantage points. His stint as a dogged special counsel led to the impeachment of former President Bill Clinton, and his two years clerking for former Chief Justice Warren E. Burger opened Starr's eyes to flaws in the system and the potentials for wrongful convictions, he said.
"I believe fervently in the right of all defendants to have a fair trial," Starr said. "In our country's system of justice, far too many innocent individuals are wrongly convicted of crimes they did not commit."
Starr said he and his wife, Alice, played host to a gathering at their home to raise money for Oakman's legal defense fund. Starr said he could not remember the date of the gathering, but said it was before Oakman's first two attorneys withdrew and he was given two court-appointed attorneys, a court-appointed investigator and access to county funds to pay for consultants and expert witnesses.
Starr declined to say who attended the event, only that it involved a "goodly number of concerned friends." He also declined to say how much money it raised for Oakman's defense. He did, however, say the money was not used to pay Alan Bennett or Jessi Freud, Oakman's court-appointed attorneys.
A jury in Waco's 19th State District Court acquitted Oakman last month of sexually assaulting a Baylor graduate student with whom he had a previous sexual relationship. The woman, who said her memory was "spotty" because she was drunk, testified Oakman raped her in April 2016 at his off-campus duplex after a night of drinking at two Waco bars.
Shawn Oakman said the first thing he intends to do after his acquittal on a sexual assault c…
The high court ruled the 10th Court was wrong in overturning Ukwuachu's conviction and returned it to the 10th Court to consider two other points of appeal that the Waco intermediate appellate court did not consider. His appeal is pending.
Ukwuachu's trial focused a glaring spotlight on Baylor's shortcomings in dealing with sexual assault and Title IX-related accusations, led to the ouster of Starr and football coach Art Briles, the resignation of athletics director Ian McCaw and sparked an NCAA investigation.
Starr said he decided to help raise money for Oakman's defense after one of Oakman's first attorneys, Michelle Tuegel, told Starr that Oakman's family didn't have the money to "retain much-needed experts to help Shawn prove his innocence."
Also, donors wanted to help Oakman because of a "widely shared belief that Sam Ukwuachu did not mount an adequate defense," Starr said. When asked who shared that belief, Starr said, "lots of people, especially lawyers."
"We responded to this compelling need because our community had done little or nothing to assist or support Sam Ukwuachu, who many of us felt had been wrongly convicted," Starr said. "I did not want another injustice to be done. Alice and I therefore hosted a gathering at our home where a volunteer lawyer reviewed the records in Sam's case, especially cellphone records, which fully corroborated Sam's explanation that he was entirely innocent of the serious charges brought against him. Our financial support in Shawn's case was limited to retaining those much-needed experts who could help prove Shawn's innocence, not compensating the defense lawyers."
Neither Starr nor Bennett would divulge the name of the attorney who attended the fundraiser. Bennett was appointed to represent Oakman after Tuegel and Russ Hunt withdrew because they had not been paid. Bennett said that after he was appointed, the attorney who was at Starr's home sent him the funds that had been raised and he deposited them in his office trust account.
Paying experts
The funds were used to pay an investigator, two expert witnesses and another consulting expert who did not testify, Bennett said. He and Freud were paid by the county as court-appointed attorneys. Bennett presented time forms to the county Friday that would pay him $17,240 for 200 hours of out-of-court preparation time at $75 an hour and 28 hours of in-court time at $80 an hour, pending approval by Judge Ralph Strother.
Freud said Tuesday she has not turned in her time forms but that she spent fewer hours on the case because she was appointed after Bennett.
"Shawn is deeply grateful to those who generously donated their time and resources, significantly contributing to his ability to prove his innocence," Bennett said. "Though it is theoretically true that an accused person bears no burden at trial and enjoys the presumption of innocence, the reality is otherwise. Very few accused persons who rest on the presumption alone are acquitted, even though the courts instruct jurors that this is a sufficient basis for acquittal.
"Because of the generosity of those who contributed, we were able to go above and beyond the norm, offer affirmative evidence of innocence, and secure an acquittal. Sadly, Shawn's case also demonstrates the continuing gap between indigent accused persons and those with resources available to vigorously contest the allegations against them. It raises the question of whether there truly is equal justice under the law for indigent accused persons. This is an ongoing concern that needs to be meaningfully addressed by the Texas Legislature," Bennett said.
Starr, who said he has not met Ukwuachu, intervened on Elliott's behalf, allowing him back in school in 2011 by helping lift an academic misconduct suspension, The Wall Street Journal reported in 2016. Three sexual assault allegations against Elliott came after he was reinstated at Baylor.
Starr acknowledged that he stood up for Elliott to get him back in school, but declined to discuss his reasons, saying the topic is the possible subject of the NCAA investigation.
"I collaborated closely with Ian McCaw on all issues affecting the welfare and future of Baylor student-athletes," Starr said.
McLennan County District Attorney Barry Johnson said he agrees with Starr that all defendants have a right to a fair trial and said he has no problem with Starr's fundraising efforts. He declined comment when asked why he thinks Starr sided with Oakman and Ukwuachu over their accusers, who also were Baylor students.
"If he is saying our victims were not worthy of belief, I do disagree with that completely," Johnson said. "It was my decision to go forward with the (Oakman) case, and I would have instructed the lawyers not to go forward with the case if they were frivolous charges or charges that should not be pursued. In my opinion, it should have been pursued. The evidence we had was such that I told the lawyers to proceed to trial, and the 12 jurors heard both sides of it and made the decision for a not-guilty on behalf of the defendant. I do take exception to anybody saying we went to trial on false charges or frivolous charges, because that is just incorrect."
Prosecutors offered Oakman deferred probation in exchange for a guilty plea several months before the trial. Oakman turned it down, saying he wanted his day in court to prove his innocence.
Be the first to know
Get local news delivered to your inbox!