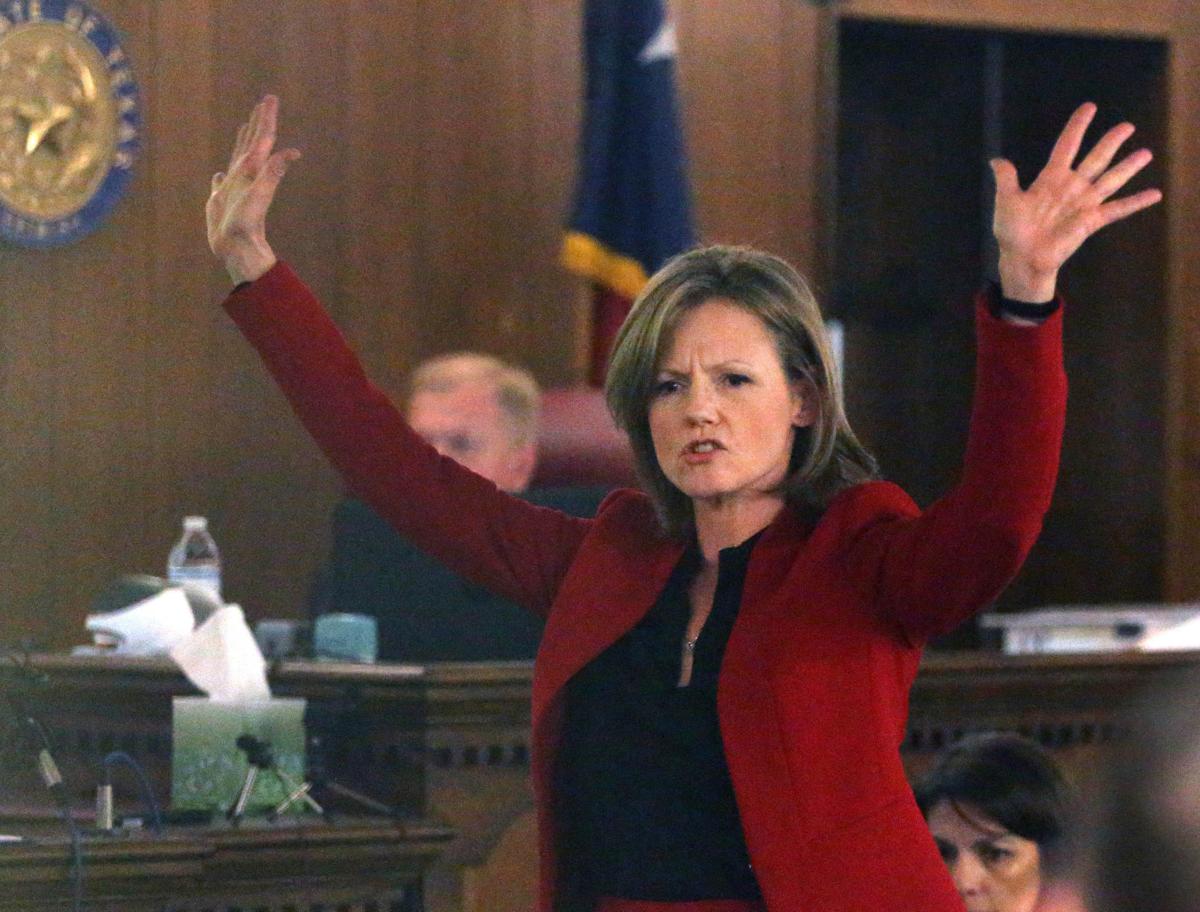 Defense attorneys Casie Gotro and Clint Broden will receive top honors Thursday from the Texas Criminal Defense Lawyers Association for their role in challenging the mass prosecution of bikers in the 2015 shootout at the Twin Peaks restaurant in Waco.
Gotro and Broden will be named as the association's Percy Foreman Lawyers of the Year at a banquet Thursday in San Antonio.
Casie Gotro, of Houston, defended Jacob Carrizal last fall in the first and only Twin Peaks case that has gone to trial. The five-week trial of Carrizal, president of the Dallas chapter of the Bandidos, ended in a mistrial. He was later re-indicted on a first-degree riot charge, which has a maximum possible sentence of life in prison.
Throughout the Carrizal trial, Gotro repeatedly cited instances in which DA's office withheld evidence throughout the trial, which ended with a deadlocked jury.
A McLennan County grand jury has re-indicted 24 of the remaining 37 defendants whose cases were not dismissed after the district attorney's office changed its prosecutorial path that took about three years.
Broden, a Dallas attorney, represented three Twin Peaks defendants, including Hewitt resident Matthew Clendennen. One of the most outspoken critics of McLennan County District Attorney Abel Reyna's mass prosecution strategy, Broden persuaded judges to overturn two gag orders and obtained affidavits from local authorities alleging corruption in the DA's office.
At Broden's urging, the district attorney's office was recused from Clendennen's case, and special prosecutors dismissed the case, citing a lack of probable cause for his arrest.
The defense attorney's association stated that Broden's work paved the way for a succession of recusals and dismissals, along with civil suits that are now pending.
Republican challenger Barry Johnson beat Reyna, a two-term incumbent, in the March primary election for the next term as McLennan County district attorney. The election focused heavily on the controversy surrounding the mass prosecution in the May 17, 2015 biker shootout that left nine dead and 20 injured.
Be the first to know
Get local news delivered to your inbox!