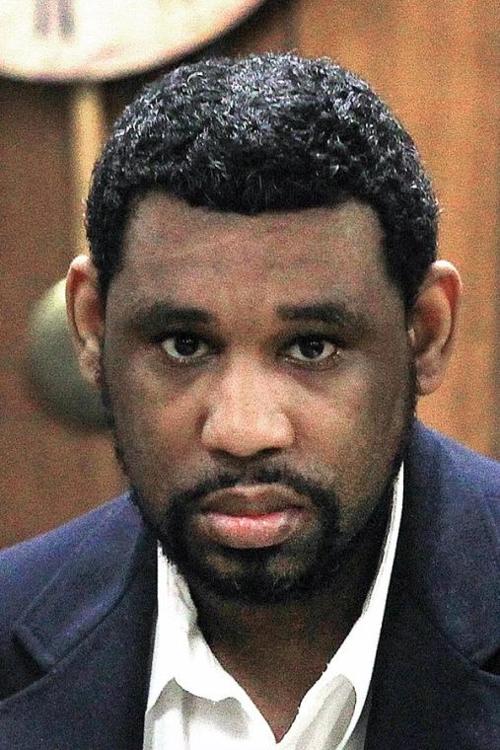 Marcus Jerome Landrum was convicted of capital murder Thursday afternoon in the January 2011 slaying of Santiago Gonzalez, 70, who was stabbed 26 times at his apartment on Martin Luther King Jr. Boulevard.
A jury in 19th State District Court deliberated for 30 minutes before returning the verdict.
Landrum, 32, will be sentenced to an automatic life prison term without parole.
The verdict was followed by a victim impact statement from Gonzalez's sister, Imelda Carlton, of Cottonwood, Calif.
"If God needs to make a decision about the eternity of my brother, he will look at you and decide my brother was an angel," she told Landrum.
The case has now gone to the jury after defense and prosecutors gave their summations.
Defense attorney Michelle Tuegel said she felt the defense held Landrum's life in their hands but were about to pass it to jurors. She told them the state had failed to prove that Landrum robbed and killed Gonzalez, calling state witnesses unreliable and one a liar.
Prosecutor J.R. Vicha countered that the state had presented "a mountain of evidence" to prove Landrum's guilt of capital murder, and told jurors it was the defense witnesses who had been bought and paid for — $10,000 each — and contributed nothing useful.
"If that is what $10,000 buys, I want a refund," Vicha said.
A recess was called for the court to work on jury instructions.
After lunch, Judge Strother disallowed testimony from Ray Brown, Landrum's cousin, ruling it hearsay and unreliable.
The judge instructed the jury not to consider the testimony he gave before lunch.
Ray Brown, Landrum's cousin, testified that Landrum didn't kill Gonzalez because he met the man who did.
Judge Ralph Strother stopped testimony and told the jury to leave the courtroom until he hears the rest of Brown's story.
With the jury out, Brown told the court a man walked up to his car and told him he stabbed a "Mexican dude" at the end of January. He said the man is currently in jail.
Prosecutors argued that Brown's testimony is inadmissible hearsay and shouldn't be allowed.
Strother recessed court until 1:30 p.m., asking the defense for case authority on why Brown's testimony should be allowed.
New York crime-scene consultant Anita Dannin testified about blood-stain patterns, including impact spatter and cast-off patterns.
Defendant Marcus Landrum, who has a long history of mental illness and is heavily medicated, appeared to be sleeping during the defense's case.
His attorney, Michelle Tuegel, went over to wake him up.
Dannin said it's "a very real possibility" that whoever stabbed Santiago Gonzalez with the kitchen knives and swords would also have been cut.
A state witness said Landrum had scratches and blood on his face the night Gonzalez was killed. But there was no mention of other cuts.
Defense testimony is continuing this morning in 19th State District Court in the capital murder trial of Marcus Jerome Landrum.
Landrum, 32, is charged in the January 2011 slaying of Santiago Gonzalez, 70, who was stabbed 26 times at his apartment on Martin Luther King Jr. Boulevard.
A state chemist testified Wednesday that Landrum's DNA was found on bloody clothing left in a bag at Gonzalez's apartment.
A county jail inmate testified Wednesday that Landrum confessed to the slaying, telling him that he stabbed Gonzalez and his dog with ornamental swords.
Be the first to know
Get local news delivered to your inbox!