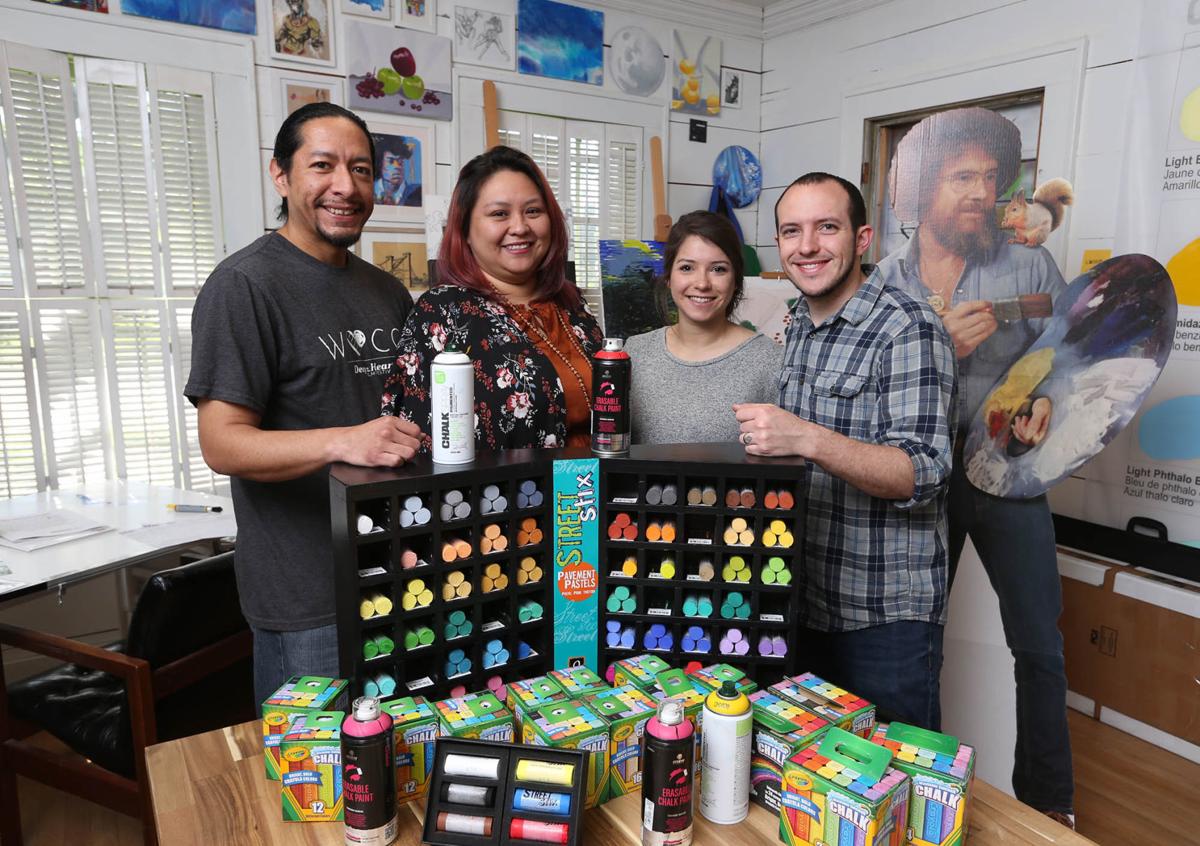 Organizers of the Wacotown Chalk Art Competition anticipate thousands of people will run their show into the pavement Sunday — literally — with a viewing window measured in hours.
The chalk art, created between 3 and 7 a.m. Sunday, will fill a few blocks of Austin Avenue just before several thousand runners in the Silo District Marathon run over it on the way to the finish line.
Twenty Waco artists, supplied by 20 sponsors, will sketch, draw and stencil art starting in the 800 block of Austin and stretching toward the 500 block.
Cultivate 7twelve gallery owner Rebekah Hagman, one of the contest organizers, said the idea came from marathon planner David Benjes when she asked for a way art could be incorporated into the morninglong run than will draw thousands to Waco.
Silo District Marathon: April 28, 2019
Photos by Rod Aydelotte