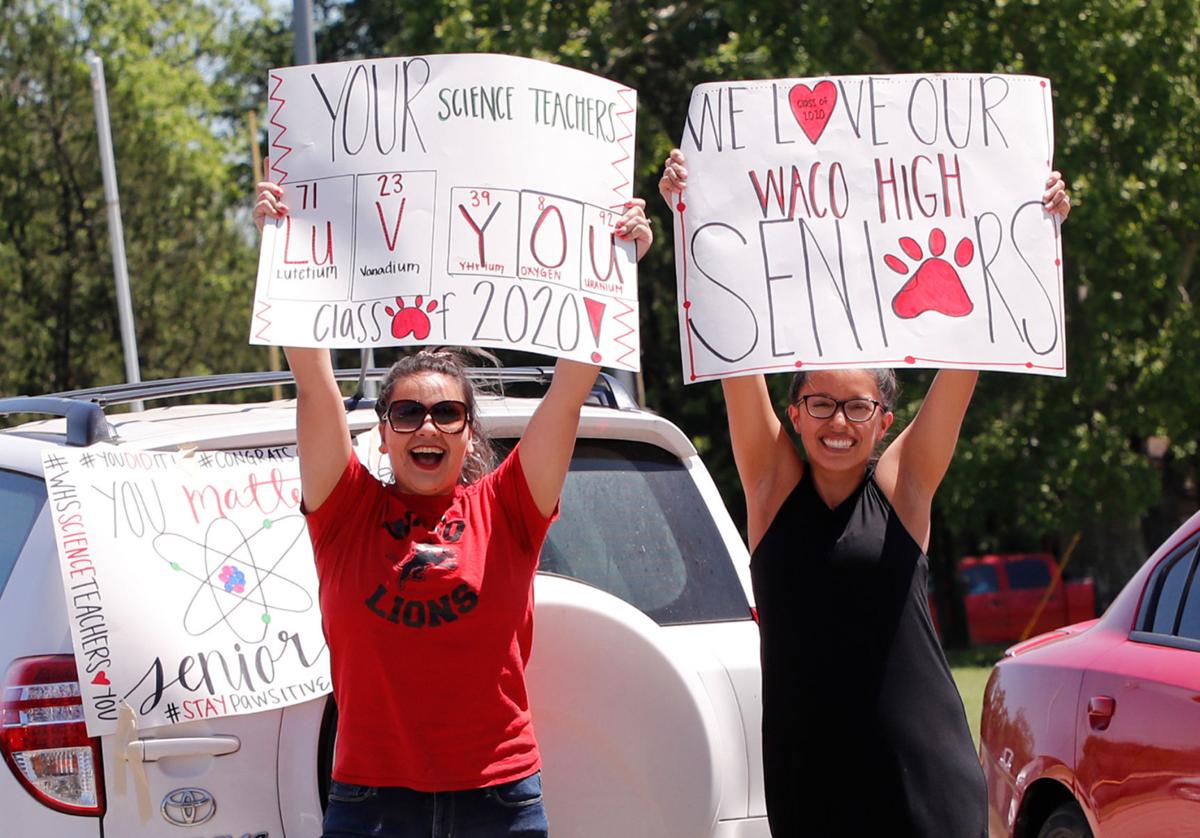 Some Waco teachers could be close to earning 6-figure salaries as soon as next year, with a funding boost from a school finance reform package the state Legislature approved last year.
Both the Waco Independent School District and its in-district partner that operates five schools, Transformation Waco, plan to take part in the state's teacher incentive allotment, a new funding source benefiting high-performing teachers in economically disadvantaged and rural areas.
Transformation Waco is a year ahead of Waco ISD in the process of participating in the teacher incentive allotment and could see money from the state as soon as fall 2021, if the state approves its teacher evaluation methods, Talent Development Executive Director John Jenkins said.
Under the school finance reform law that advanced as House Bill 3, districts will get between $3,000 and $32,000 in additional funding for every designated teacher they employ, according to the Texas Education Agency. Districts will receive more money for designated teachers at rural or economically disadvantaged campuses, and at least 90% of the funds must go toward teacher compensation on the campus where the designated teacher works.
The idea behind the state's teacher incentive allotment is to make sure "top teachers have a realistic path to a $100,000 annual salary," according to the Texas Commission on Public School Finance. Under Waco ISD's current salary schedule, it would be difficult for most teachers to earn 6-figures, according to the 2019-20 pay scale on the Waco ISD website. Teachers with 25 or more years of experience who earn the highest teacher incentive pay of $32,000 would be in the $90,000 range, excluding any additional stipends they may receive for extra duties or teaching certain subjects.
The state found through an SAT and ACT interest survey that just 4% of high students expressed interest in pursuing an education degree in college, while another poll showed 46% of parents want their children to become teachers, the first time a majority of parents did not favor that career path for the children, according to TEA.
That is partly why Transformation Waco is so interested in seeing if participating in the teacher incentive allotment will help the in-district charter system that operates Alta Vista Elementary, Brook Avenue Elementary, J.H. Hines Elementary, G.W. Carver Middle School and Indian Spring Middle School. Transformation Waco's schools, based on state academic standards, were close to the brink of closure in 2018 until Waco ISD partnered with Transformation Waco under Senate Bill 1882, which gives additional funding to districts that partner with outside agencies to improve student academics.
Additionally, most students who attend the five Transformation Waco schools are considered economically disadvantaged by the state. The state's research found that economically disadvantaged students are more likely to be taught by an inexperienced teacher.
"It's definitely a win for Transformation Waco," Jenkins said. "We're excited that we're going to be able to get our really high-achieving teachers more recognition for the work they're doing."
Each school district or charter school is responsible for developing its own data-driven methods to rate teachers as recognized, exemplary or master teachers. Transformation Waco developed its methods over the past year, and Waco ISD will be doing so in the coming school year.
Because the COVID-19 pandemic led to the canceling of the annual state standardized exams, Transformation Waco used student data from another assessment, the educational nonprofit Northwest Evaluation Association's Measure of Academic Progress tests, to determine teacher designations for recognized, exemplary and master, Jenkins said. Transformation Waco is submitting a one-year provisional application because of the unforeseen change, and plans to use the state standardized tests for teacher designations going forward.
TEA hired Texas Tech University to review and evaluate the methods by which school districts will evaluate and designate their teachers. Transformation Waco expects to receive a decision in spring 2021, Jenkins said. If approved, the teacher designations would go on each teacher's certificates, typically for five years.
While Jenkins acknowledged that merit-based pay systems can be controversial, he sees the teacher incentive allotment as an opportunity to help retain and recruit new teachers to Transformation Waco schools. He said teachers tend to "peak out" at a certain salary and either stay at that pay level, leave the field or advance to an administrative position outside the classroom.
"Who loses out? The students in the classroom who are losing that outstanding teacher," he said. "On one side, you can do nothing and just hope the problem gets better, or you can try to do something."
Waco ISD Superintendent Susan Kincannon also acknowledged at a school board workshop earlier this month that merit pay can be controversial, but she believes the district has a good plan in place and wants to see how it will affect teacher retention and student achievement.
Both Transformation Waco and Waco ISD sought teacher input on developing their teacher designation systems. Both created committees of teachers, principals, assistant principals, department specialists and other administrators. Waco ISD hopes to launch a teacher buy-in survey soon, Assistant Superintendent for Human Resources Josie Hernandez-Gutierrez said.
"For us, it's going to really help us with our schools that most need improvement," she said at the board workshop. "We know that when we give students who have those opportunity gaps the best access to the best teachers, the result is closing those opportunity gaps."
Waco ISD is waiting for feedback on its proposal from TEA and Texas Tech and will start collecting data for the teacher designation system next school year, submitting it to the state in time for the 2021-22 school year. Funding could flow to the district as soon as the 2022-2023 school year, Hernandez-Gutierrez said.