The haunting spirits of New Orleans will appear at Connally High School on Thursday as students perform "Lafayette No. 1." The one-act play is theater director Mandy Conner's first original work and has helped the troupe make it to the state UIL One-Act Play contest.
The 40-minute production begins in present day, jumps back to 1816, where a young girl rallies a group of orphans to improve their lives; then reverts to present day. The plot includes ghosts, a dream sequence and historical figures woven throughout the story.
"It's almost unbelievable," Conner said. "I can't believe this started out and a full year later, here we are."
The 15-man performance will be 7 p.m. Thursday at Connally High School for $5 per person. All money raised will go toward a two-day trip to New Orleans for the students to visit the cemetery where the story is based.
Conner said she had never considered writing scripts but became fascinated with Lafayette Cemetery No. 1 in New Orleans during a trip last year. The cemetery had a crypt dedicated to "destitute orphan boys" that inspired her to develop her own story.
She wrote several drafts over the summer and finished the final version in October. A reading committee approved its use for the University Interscholastic League competition, and Conner said its success is thrilling to see.
"It's very surreal. It doesn't feel real at all and it's very humbling but also very exciting, because my students are so excited to see its success as well," she said.
This will be the fourth time in as many years Connally's theater troupe has competed at state. But Conner attributes this year's success to the play being written specifically for the shorter format.
One-Act Play performances can't be longer than 40 minutes, and directors often cut longer plays into shorter scenes, which makes it difficult to tell an entire story.
"It's given us a lot of freedom to play acting moments and not have to rush through the story because they were already built in," she said.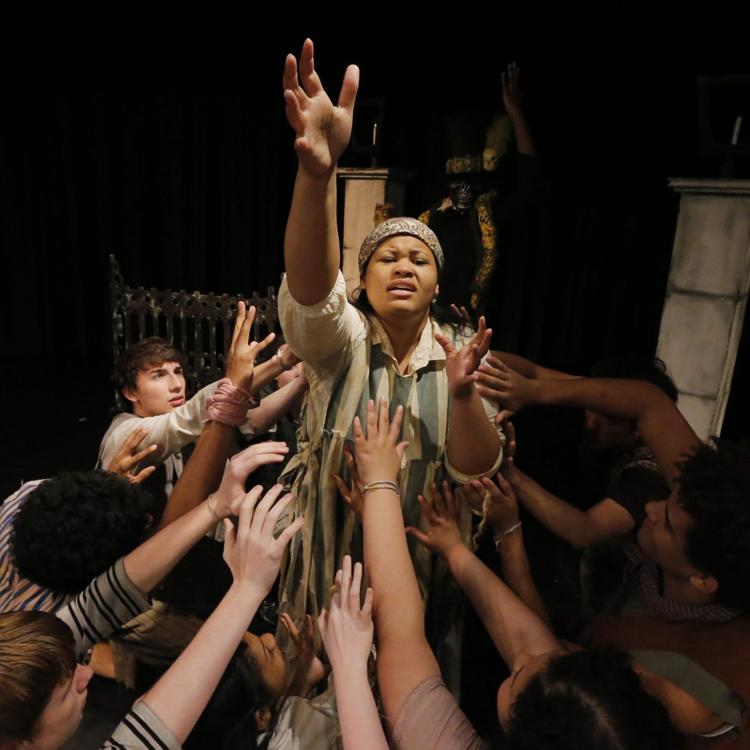 Connally took first in its four UIL One-Act Play competitions so far this season and will compete against the top eight 4A schools at state at the end of May. About 200 4A schools competed in UIL overall this year, she said.
The students think the play is successful because people become absorbed in the story and not in their acting.
Connally senior Austin Olivo, 18, said people often approach him after other plays to compliment his acting skills. But this story is so profound, he said, the audience doesn't see his acting, they see an orphan in the cemetery.
"It's so influential. People will come up to us and they'll be like 'Your script has really inspired me to go out and do something in the world,' which is what we want," Olivo said.
What: Connally Theater performance of "Lafayette No. 1" by Mandy Conner.
Where: Connally High School, 901 N. Lacy Drive
Be the first to know
Get local news delivered to your inbox!