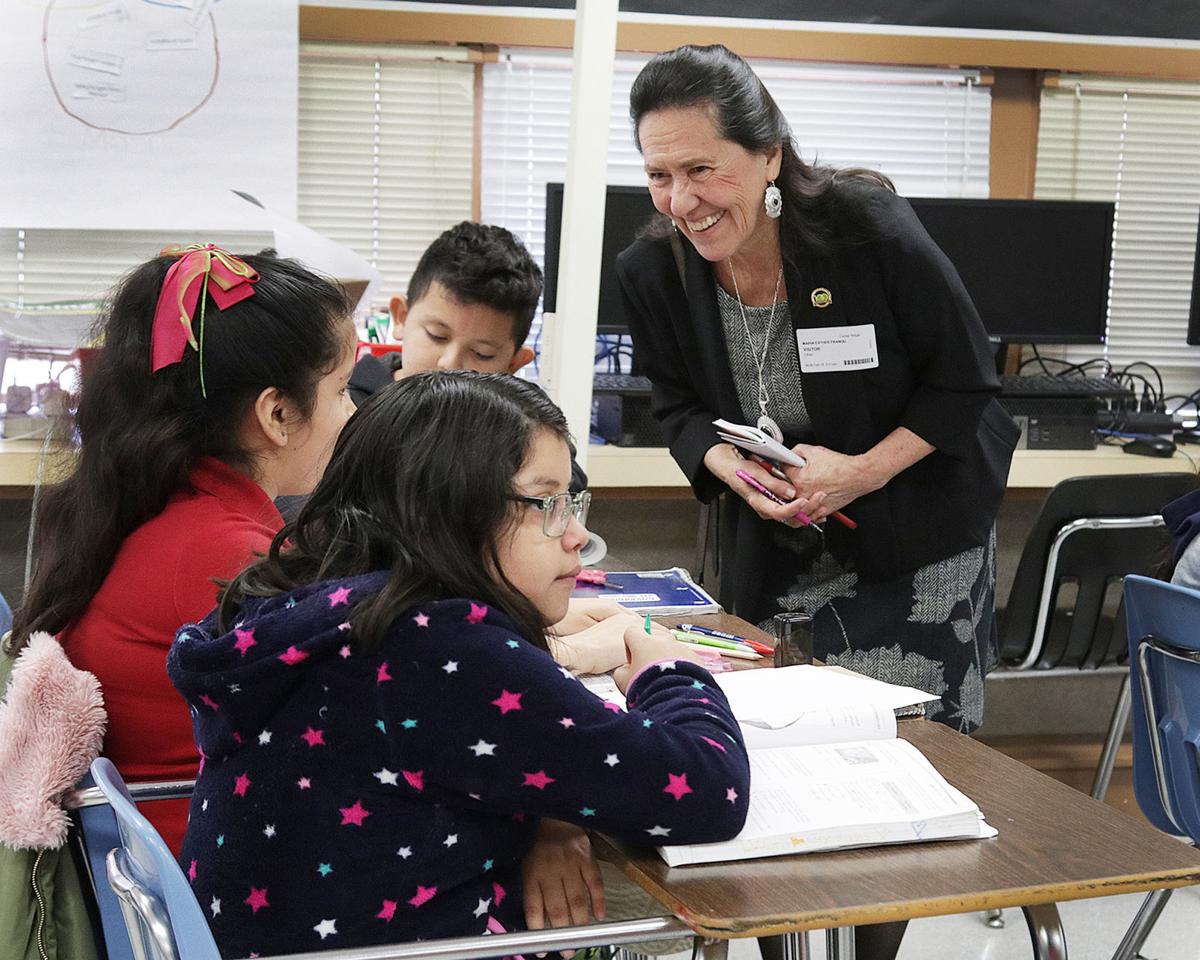 Being bilingual or even multilingual should be seen as an asset and resource to schools and communities, rather than a deficit that needs to be remedied, said Maria Franquiz, a bilingual education expert and University of Utah professor who spoke at Baylor University on Tuesday.
Franquiz spent time before her lecture touring schools in the Waco area and speaking with educators about bilingual education.
Standards for bilingual education vary from state to state, with more than 30 states having English-only statutes that do not require schools to offer instruction in another language, Franquiz said. She worked in Texas for 12 years as a professor at the University of Texas in Austin and San Antonio before moving to Utah.
"When you come to this country and you don't speak English, the goal, whether it's a child or whether it's a parent, is to learn English," she said. "A lot of students get English-as-a-second-language education because there isn't a local bilingual program. But in the case of Texas or the state of California, for example, two states that have an increasing enrollment of Spanish speakers in school, then bilingual education ought to be available."
But foreign-language speakers do not want to lose their native language and should not be forced to, Franquiz said. In a globalized world, being bilingual is a gift, while being monolingual can limit the ability to communicate on a daily basis, she said.
"For future generations, to become bilingual or multilingual would be a huge asset, and yet we have traditionally thought of people coming to the United States who do not speak English as having a deficit," Franquiz said. "That thinking ought to be in the past, given the changes demographically that are occurring in our nation, in general, but in certain states specifically, such as Texas."
Most students, or 60 percent, in the Waco Independent School District are Hispanic or Latino, according to district information from the 2016-2017 school year. But fewer than 5 percent of students participated in a bilingual program, and about 14 percent received ESL education.
Waco ISD introduced a new dual language program at Brook Avenue Elementary School this past fall with 17 3-year-old students, said Grace Benson, assistant superintendent for elementary curriculum and instruction. They learn in both English and Spanish, promoting proficiency in both languages. The school district plans to expand the program next year with two classes: one for 3-year-olds and one for 4-year-olds. It also will add grade levels and campuses to the program as the inaugural class advances.
Research has shown dual language learners have a high rate of achievement and success if they stay with the program at least through elementary school, Franquiz said. Achievement rates only increase the longer students remain with the program, which is what many other countries encourage. Many countries require students to learn three languages before going to university, she said.
"They're more likely to go to college," Benson said. "They're more likely to stay in school and not drop out."
Killeen ISD bilingual program specialist Eileen Lebron de Benitez said the public school system is designed to remove students' native language and have them become monolingual, which makes implementing bilingual programs difficult. Texas will have numerous uneducated students if the state does not help them nourish skills in both languages.
"It's like fighting with a ghost," she said.
Franquiz said she knows what it is like to learn English and forget her native language. She grew up in Puerto Rico before moving with her military family to North Carolina in third grade, which is where she learned English. She did not have an option for bilingual education but managed to master this new language. When the family moved to El Paso, Franquiz found that neither the English she had learned in North Carolina nor the Spanish she knew from Puerto Rico was adequate at school.
"I have been critiqued for not speaking the right English and not speaking the right Spanish, depending on where I am," she said, adding she relearned Spanish in college.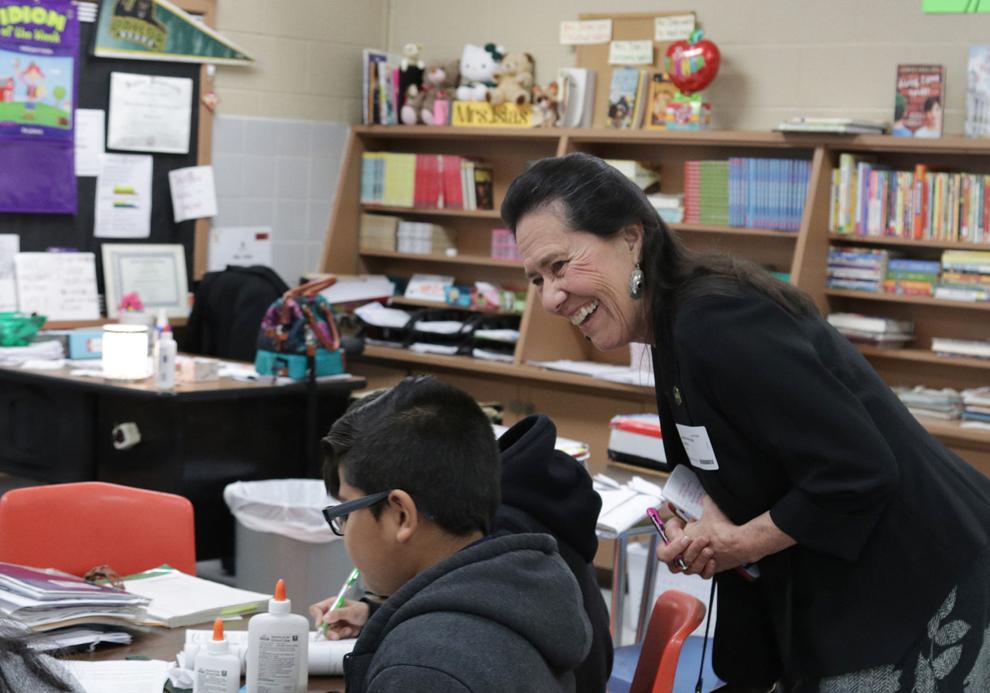 Knowledge of various dialects in two languages gave Franquiz a wealth of understanding. Students in dual language programs can earn this knowledge, as well, but only if it is available to them, she said.
"That's a repertoire of knowledge that you can get, if you open yourself up to the idea that these are resources that can help me communicate better with more people, which is what I think the purpose of education should be," Franquiz said. "It is about learning different disciplinary knowledge, but it's also about learning how to communicate that knowledge to different kinds of audiences."
Dual language programs differ from ESL in that half the class in a dual language program speaks one language as their dominant language and the other half is dominant in the other language. Students do not just learn from the teacher, who helps them understand both languages, but from their peers, as well, Franquiz said.
"It's a beautiful model," she said. "It's been around for at least three decades in different states and shows a highly successful rate if a child stays in dual language until fifth grade. They will be able to test as well in their second language as their English-only peers."
Franquiz said the dual language model also promotes better multicultural understanding and does not segregate students dominant in any particular language. Students interact with a broader group, rather than only those who speak their native language.
Conversely, teachers in ESL programs give instruction only in English and do not use Spanish at all, Benson said. Dual language or bilingual programs use students' native language as a vehicle to learn a second language, gradually transferring knowledge into the new language. It also helps students with career opportunities, because they are both bilingual and bi-literate.
"By law, we are supposed to provide remedies for children who do not speak English," Franquiz said. "The goal is about valuing bilingualism and making bilingualism available, whether you're an English speaker or a Spanish speaker. It's not seen as a remedy for people who don't speak English. When you come to this country and you don't speak English, it is seen often as a problem instead of a resource, so you get specialized instruction, which is sometimes in a segregated school environment, until you have enough English to be integrated into the whole student body. When it's seen as a resource, you're a resource for peers, for teachers, for the community."
And dual language or bilingual programs allow native speakers to retain that part of their culture, rather than pave over it with English.
"Language is about an identity," Franquiz said. "It's a family identity. It's a national identity."