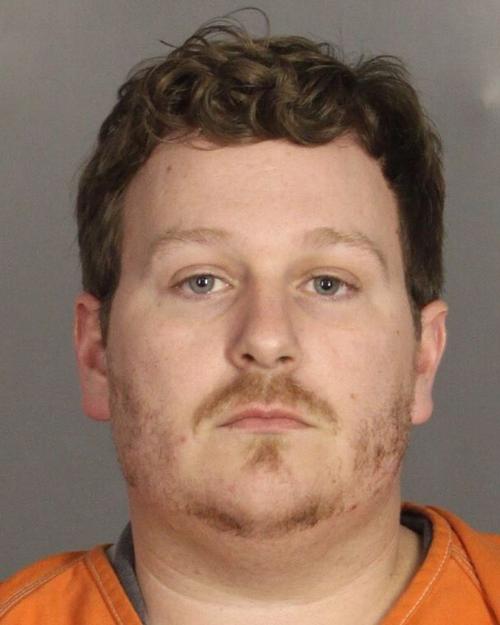 Former Waco High School assistant band director Jason Hodges was arrested Wednesday after allegedly having a sexual relationship with one of the school's female students.
Hodges was charged with having an inappropriate teacher-student relationship, indecency with a child and possession of marijuana, Waco ISD officials said in a statement Wednesday.
Hodges, 30, turned himself in to Waco Independent School District police Wednesday morning.
School officials first learned of the allegations Jan. 12. Hodges was immediately removed from the classroom and he resigned the same day, officials said.
Pinterest messages found on the student's computer Jan. 18 confirmed a sexual relationship between the student and Hodges, according to arrest affidavits.
The affidavits state that between Dec. 19 and Jan. 5, a female high school student alleges Hodges touched her vaginal and breast areas on top of and underneath her clothing. The affidavits also state Hodges and the female student had sex in the high school's music room when she was there for a workday during Christmas break.
Police discovered multiple glass pipes and buds of marijuana in Hodges' home in Robinson while searching for electronic devices, according to the documents.
Both inappropriate teacher- student relationship and indecency with a child are second-degree felonies carrying potential sentences ranging from two years to up to 20 years in prison and/or a fine of not more than $10,000.
Hodges also was charged with possession of marijuana of less than 2 ounces, a Class B misdemeanor that carries a potential sentence of not more than 180 days in county jail and/or a fine of not more than $2,000.
Hodges worked for the district since August 2013 until his resignation earlier this month. He worked at the Itasca and Waxahachie independent school districts before coming to Waco.
Waco High band directors deferred comment to district spokesman Dale Caffey.
"As a school superintendent and member of the Texas State Board for Educator Certification, it disappoints, frustrates and angers me each time an incident like this takes place, no matter which school district it happens to affect," Waco ISD Superintendent Bonny Cain said in a written statement.
"It goes without saying that this incident carries an even greater impact because it occurred in my district," she said. "I can assure you that Waco ISD will forward its information to the (State Board for Educator Certification) and advocate that Mr. Hodges be relieved of his teaching credentials."
Cain also serves as chairwoman of the State Board for Educator Certification.