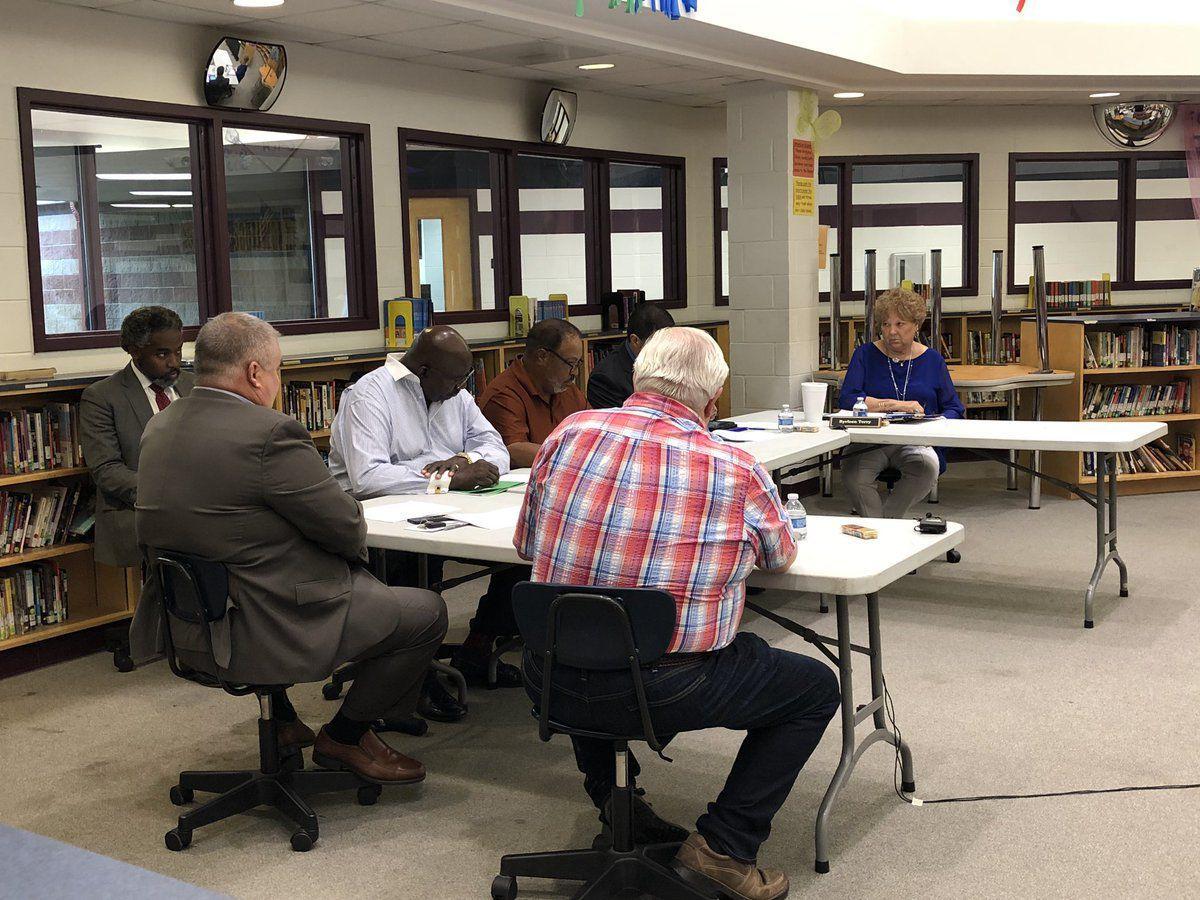 A member of the Marlin Independent School District Board of Managers who defrauded the Veterans Affairs Department and was ordered to pay the federal government nearly half a million dollars in restitution resigned late Friday night after the Tribune-Herald inquired why the Texas Education Agency would appoint him to oversee the school district.
The TEA's background check failed to uncover the conviction, officials said.
Eddie Ellis Jr., a pastor at St. Paul A.M.E Church in Marlin, pleaded guilty to a misdemeanor charge of theft of government property in the Waco federal court on Dec. 5, 2017, two years before his appointment to the board of managers by State Education Commissioner Mike Morath.
"As an agency, we work to ensure all commissioner appointees are held to the highest of standards. Unfortunately, an anomaly occurred during the background check process, which prevented us from being able to identify what would have otherwise been disqualifying matters involving Rev. Ellis," TEA spokesperson Ciara Wieland said in a statement. "We appreciate the work of the Tribune-Herald in bringing this information forward, and have since accepted Rev. Ellis' resignation from the board of managers. We are now working to improve our process to address this unusual set of circumstances and prevent this sort of problem from occurring in the future."
Ellis declined to comment on the case Friday.
His resignation leaves the board of managers with four members in a district that has failed state accountability ratings largely based on state standardized exam scores for the past seven years. Morath intervened in 2017, appointing a five-member board of managers to replace the elected school board trustees for two years. In January, Morath revoked the district's accreditation status and extended the appointment of the board of managers for another two years, citing a "lack of improvement" at the district. In May, he replaced two board members, which was when he appointed Ellis to the board.
Attempts to reach board President Billy Johnson were unsuccessful Friday.
A 2015 federal investigation revealed Ellis received U.S. Department of Veterans Affairs benefits for not being able to work while he owned and operated several businesses, according to court records.
The VA Office of Inspector General started investigating Ellis in late 2015, after receiving a complaint, according to court records. The investigation found that Ellis earned income between Aug. 3, 2005, and July 15, 2015, through contracts he had with the Texas Department of Aging and Disability Services, which is now under Texas Health and Human Services.
In this time frame, Ellis told the VA in writing on three separate occasions that he was not employed during the previous 12 months.
"The defendant should not have been paid the VA benefits he received because the payments were based on his statements that he was unable to work and that he had not been employed during the period he was paid by the VA," court records state.
U.S. Magistrate Jeffrey Manske ordered Ellis to serve five years of probation, complete 500 hours of community service and pay $486,185.57 in restitution to the Veterans Affairs Department and the VA Debt Management Center, according to court records. It is unknown how much, if any, restitution he has paid.
A standard condition of the probation requires Ellis to "notify third parties of risks that may be occasioned by the defendant's criminal record or personal history," the records state. It is unclear if Ellis informed the TEA, Marlin ISD or the board of managers about his criminal record.
Ellis' attorney in the case, Robert Swanton Jr., also declined to comment on the case.