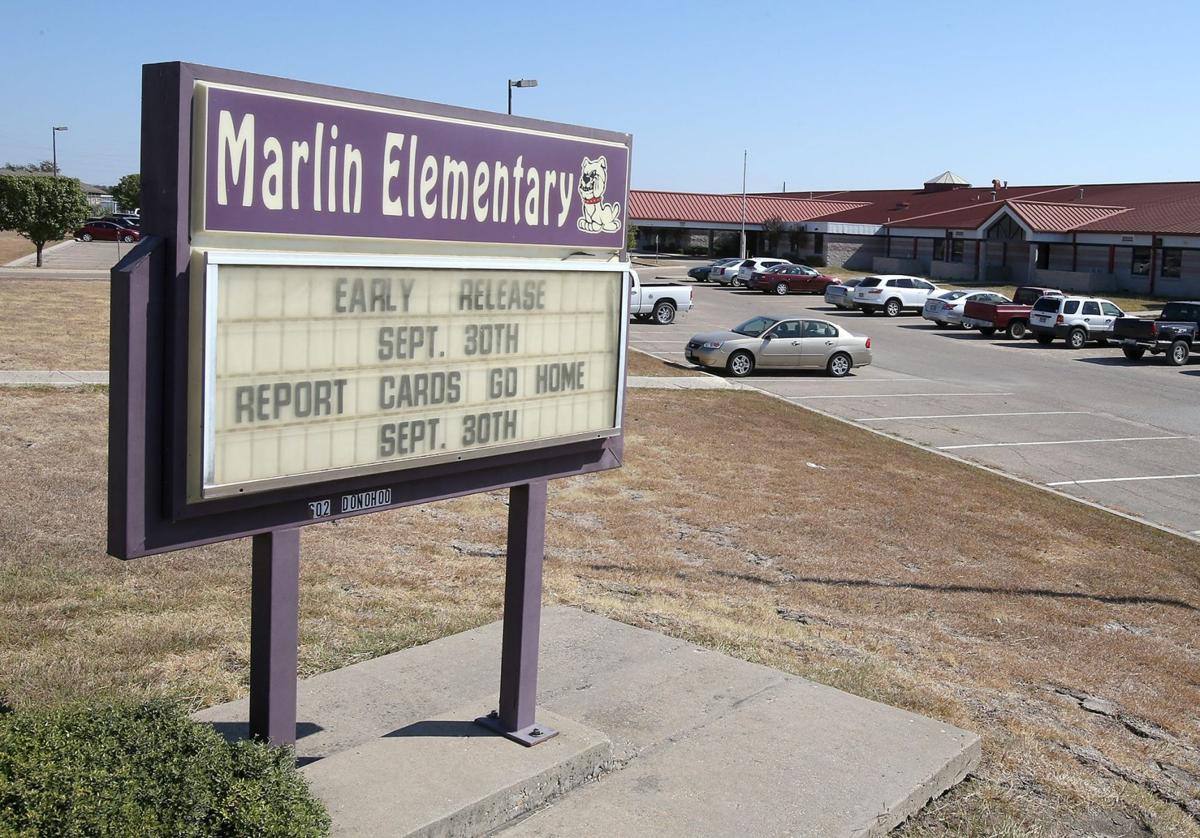 Volunteers have trickled in during the past few months to the Marlin Primary Academy and Marlin Junior Academy as state academic testing looms, with the fate of the district hanging in the balance. The principals of the two campuses that have consistently failed state tests are having different reactions to the limited outside help.
The district doesn't track the number of volunteers from year to year, but Marlin Primary Academy Principal Kimberly McKnight said she's seen a slight uptick this year as the town rallies to reverse the academic standing of the school district.
Marlin Independent School District will have its accreditation revoked if it fails state academic ratings again in 2016.
If the district fails its preliminary scores, which are normally released in August, the state will dissolve the board of trustees and replace it with a board of managers. If the final scores released in October also show a failed rating, the state will revoke the district's accreditation and close it at the end of the 2016-17 school year.
The high school has passed standards in two of the past three years. The Junior Academy has failed each year it has been officially rated since 2011, and the Primary Academy has failed every year since 2008.
Although the elementary campus has struggled the most with scores, McKnight said the most impact educators can have with students is during school hours, so volunteers aren't as crucial for helping elementary students.
McKnight, who took over the post in December, said after-school tutoring doesn't work well with elementary students because they need to ride the bus to get home.
The elementary school is trying to give students the help they need to pass the state tests with a reorganized school schedule. It allows the staff to provide pull-out intervention during school hours with interventionists, McKnight said.
"We also have the luxury of having two full-time interventionists on staff that can do small group pull-out and tutoring during the day," she said.
Marlin Junior Academy Principal Wes Brown said he's looking for additional help by visiting local civic organizations, because the school has had difficulty finding volunteers who can come consistently.
Brown said he wants to begin one-on-one tutoring in February for students to gain extra help just before the State of Texas Assessments of Academic Readiness in May.
Marlin High School students also have offered to provide additional help for the elementary school. McKnight said it took the fall semester to work out the scheduling to coordinate between the schools, but once arrangements are finalized, having peer-led reading groups could be beneficial for the students.
"They're really going to work on reading fluency with our students," she said. "I think having it be a fellow student, not necessarily be another adult with them, I think could have a really positive impact."
Be the first to know
Get local news delivered to your inbox!