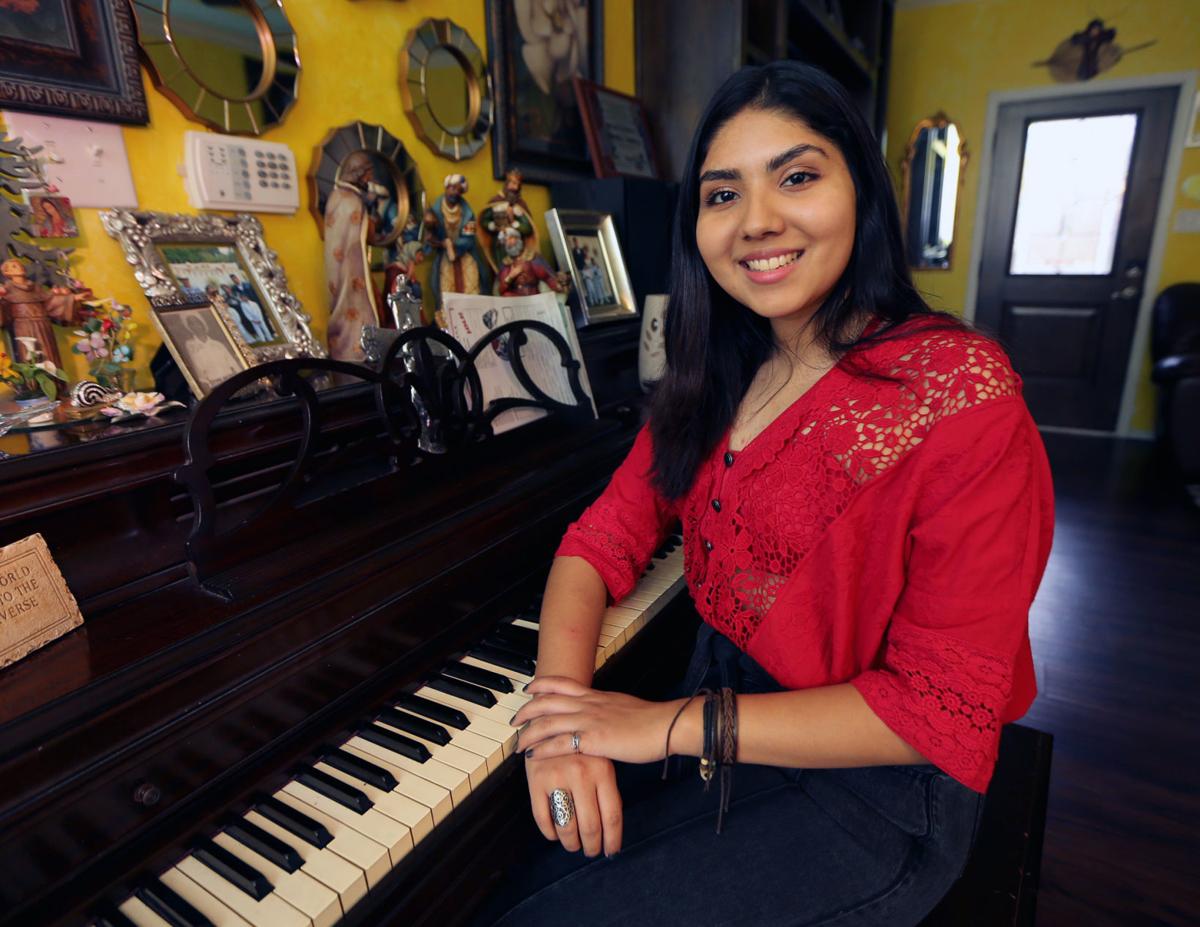 When Midway High School senior Gissell Varela and her classmates meet up and swap stories about what they did during Thanksgiving break, hers will show a journey farther and busier than a trip over the river and through the woods to grandmother's house.
Varela's time off included a flight to Mexico City with her father Raul, attendance at the Billboard Latin Music Showcase, interviews with Mexican broadcast media and travel to a regional fair in Rioverde, San Luis Potosi, where she opened for pop band Matute, singing before thousands on the fair's closing night.
Her holiday break in December will be busy as well, with the 17-year-old Waco singer scheduled for the recording studio with former Los Kumbia All-Starz member Angel Castillo, recording a duet. She plans more concerts in Mexico for her spring break, then back home to Waco until graduation in May.
Welcome to the border-crossing life of Varela as she builds the Spanish-speaking first stage of what she hopes will be a crossover singing career.
"Honestly, it's difficult. I'm still in school," she said. "I'm having an amazing journey, but at the same time, it's really hard."
That journey started in earnest about four years ago when Varela decided she wanted to become a performer. That came as a bit of a surprise to parents Raul and Maria, who knew her love for music, but also her considerable shyness as a child. She set her mind toward working up a confidence to perform before others, building on guitar lessons from her father to more from Waco guitarist David Doran.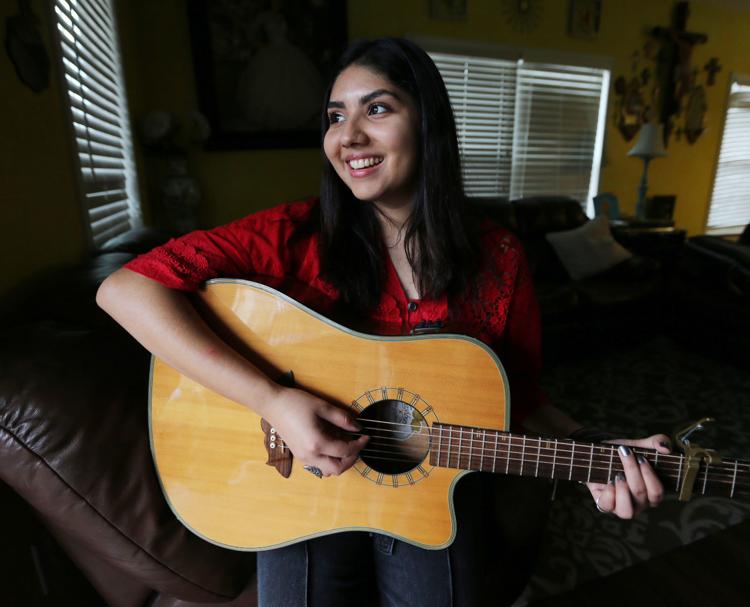 Doran, in turn, encouraged her to pursue her dreams of performing, she said. Varela began singing and playing guitar on videos she would post to YouTube. She also began recording songs toward a CD, working with Direct Resonance Recording Studio producer and engineer Steven Rosas.
Rosas brought in Waco musician Abel Barrientos as co-producer on three tracks, with Barrientos adding keyboards and accordion. Comparing her initial tracks with those recorded this year, Rosas said one can hear a maturity in her voice.
"She sings in a more sophisticated style now," he said.
The CD was finished this summer and became part of Varela's work to build a Spanish-speaking fan base in Mexico, one that would provide a stepping stone in her efforts to cross over to success in the United States.
One of the songs recorded, her cover of "Pídeme," won her airplay on a Guadalajara radio station, and her father Raul finds the hours after his work installing drywall and foam installation with Morales Drywall & Insulation taken up handling booking requests and promotional queries from Mexican venues. While he juggles many of the management details of his daughter's career, arranging concerts and touring, mother Maria also is busy, keeping the household running with younger sons Alexis, 11, and Jacob, 8, when their sister and father are away.
Language has not been a problem for the bilingual Varela, who said the style of Latin pop and reggaeton she sings relies on communicating a song's emotions as much as lyrics. The once-shy singer not only has to communicate the feelings of a song to her Mexican audiences, but interact with them as well, getting listeners to sing along, clap or respond.
"When you're in the moment, that's where I want to be," the singer said. "Everything calms down."
Raul, who often monitors the sound system during his daughter's performances, pointed out that Mexican crowds often are more demanding than those in the States, expecting performers to connect with them and turning cool when they do not.
A larger issue is coordinating Varela's performances with her school schedule. An out-of-district transfer to the Midway Independent School District, the high school senior said she is reaching the limit of allowable absences for her singing appearances. Rather than risk her planned graduation in May, she has been trying to keep her concert appearances confined to school breaks and weekends, in one case turning down an offer for a two-week tour in Argentina.
"We kind of attack the days I have off," she said.
Following a summer filled with performances and promotional work, Varela intends to attend McLennan Community College in the fall, studying vocal performance and audio technology in the college's Music Industry Careers program.
She and her family are taking it a step at a time.
"We're on this journey together," her mother, Maria, said. "It's a huge journey, but thanks to God, we've made it this far."
Be the first to know
Get local news delivered to your inbox!